Fans Tell The List Their Favorite Style Of Sleeveless Top - Exclusive Survey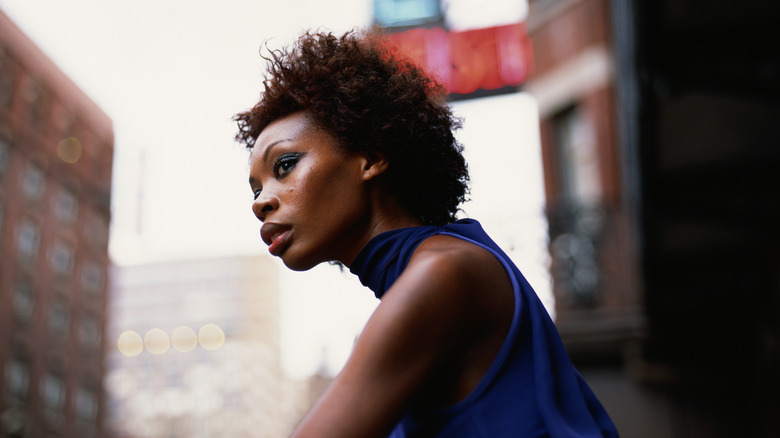 Hitoshi Nishimura/Getty Images
A sleeveless top is a simple fashion choice that speaks volumes. There's a certain confidence to baring your shoulders and showing off the toned muscles in your arms that can only be achieved when you rock a top without sleeves. According to The New York Times, King Princess relies on classic tank tops to craft their signature look that ascends gendered fashion norms. "I feel so powerful when I wear a tank top," the musician shared, stating that the classic look reminds them of the '90s trendy grunge aesthetic.
Fashion is a great way to express yourself, and what better way to exude confidence and power than showing off a little skin? When it comes to fashion trends, the sleeveless shirt has taken many forms. To find out which sleeveless top is on everyone's minds lately, The List conducted a survey asking 600 people, "What is your favorite style of sleeveless top?"
Fans agree that this sleeveless style reigns supreme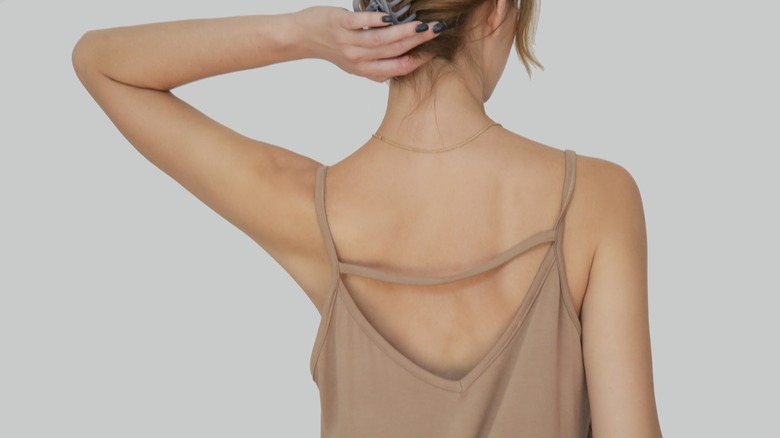 triocean/Shutterstock
According to The List's survey, the most popular style of sleeveless top is the camisole, with over 35% of the vote. Sometimes known as a "spaghetti strap" top, this coy style has been a classic sleeveless option for decades, per Clovia. 
In second place, with 16.83% of the vote, is the crop top. This popular style raised the bar for cute tops by raising the hem. Sleeveless crop tops showcase the shoulders and the midsection, making them a great option for anyone looking for minimal coverage and maximum style.
Backless tops were also very popular amongst sleeveless top fans, with 15.67% of the vote, while 13.83% prefer the complete freedom from sleeves that a halter top provides. Corset tops (10.5%) and the cutout top trend (8%) also received love in The List's survey, proving that you'll always be in style when you're rocking a sleeveless top.
How to pull off the sleeveless look anywhere at any time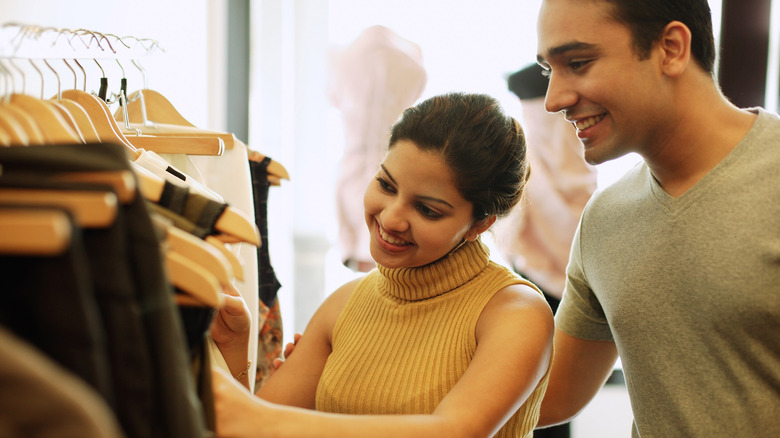 Asia Images Group/Shutterstock
Whether you're building the ultimate capsule wardrobe or revitalizing your style, finding fashion staples you can build any outfit from is essential to a complete wardrobe. 
While there's no denying that sleeveless tops are super cute, some people opt out of the breezy style because they won't get to wear them when the weather gets cold. But, contrary to popular belief, sleeveless tops are not just a summer fashion staple. When styled the right way, a tank top or a halter can be a great starting point for a layered look that will keep you warm without sacrificing your style.
Throw a tank top on under a chunky knit cardigan for a cozy everyday look that takes no time at all. For an even more elevated look, Vogue recommends making your tank top the star of the show by layering it over a minimal turtleneck or long-sleeve shirt. Playing with layers will let you maximize your wardrobe all year round while staying trendy and in season.
While the weather is warm, anything sleeveless is a great option to keep you cool and achieve the perfect sun-kissed glow. You can never go wrong with a trusty crop top and cutoff jeans, while the beloved camisole pairs beautifully with a pair of trouser pants, a satin skirt, or layered with a well-loved tee for a dressed-down look. The styling options for a camisole are endless, making it a clear winner of our survey.