The List Survey - What Is Your Go-To Jacket Style?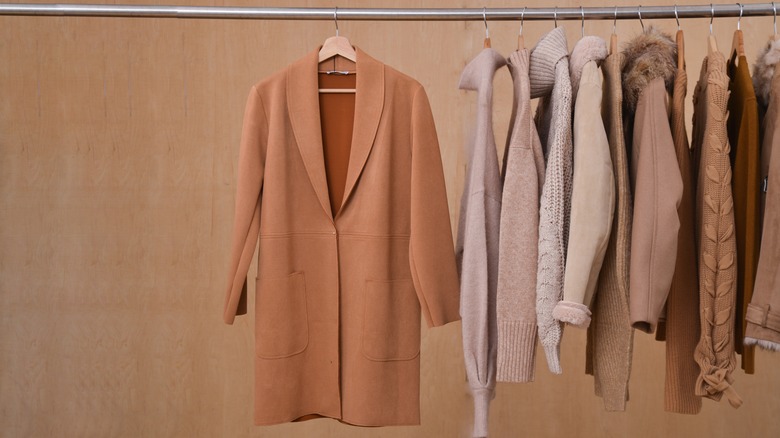 fancy/Shutterstock
Whether you thrive in the cold weather or you're counting down the days until summer returns, everyone needs a good, reliable jacket to get through the frigid season ahead. But throwing on a jacket doesn't mean sacrificing your style — often, a cute outer layer is exactly what you need to turn your outfit into a total look. These days, there are plenty of jacket styles that lay just right, showing off your figure and your fashion sense while keeping you cozy.
When you're shopping for winter clothes, it can be hard to navigate through all the different styles. From large winter coats to chunky cardigans and every style in between, staying warm and fashionable is a balancing act we try to master all season long. To find out which jacket styles people are totally loving this winter, The List conducted a survey asking 587 people, "Which is your go-to jacket style?"
Over 21% of voters are loving this versatile jacket trend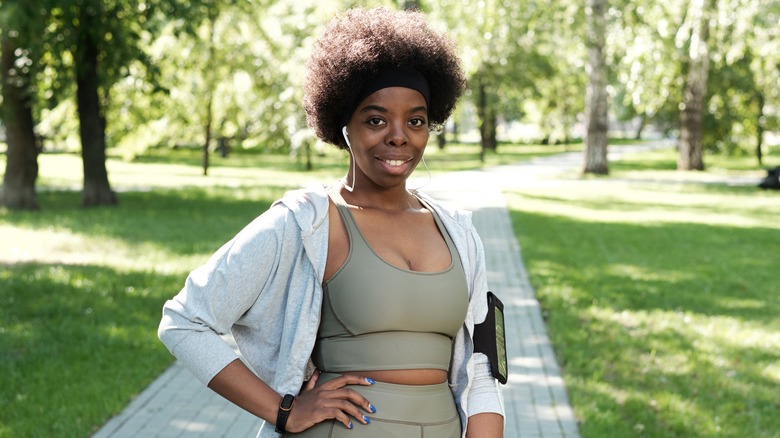 Pressmaster/Shutterstock
According to The List's survey, the most popular jacket style with 21.47% of the vote is an athletic jacket. This sporty layer was wildly popular this year thanks to the popular Lululemon jacket that went viral on TikTok. An athletic jacket is usually made of soft, breathable fabrics that provide a full range of motion, making it the perfect addition to any on-the-go outfit.
In second place with 19.93% of the vote is the classic denim jacket. As Glamour reported, denim jackets have been around since 1880 thanks to the founding father of jeans, Levi Strauss. No matter the color, cut, or hem, denim jackets will always be in style.
The trendy bomber jacket trailed close behind denim jackets with 19.59% of the vote in The List's survey. The cool sophistication of a leather jacket has seen a resurgence in popularity, with 18.57% of voters claiming leather jackets are their go-to style. 10.73% of voters pull off the blazer trend year-round, while another 9.71% of voters prefer the lengthy hem of a stylish trench coat.
You'll be seeing these jacket styles everywhere in 2023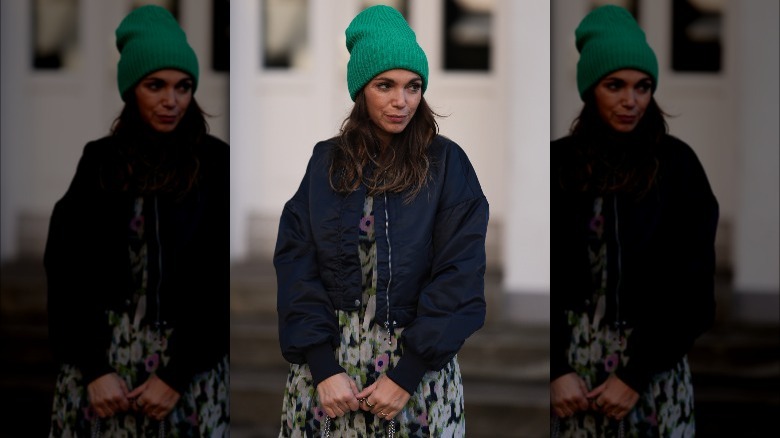 Jeremy Moeller/Getty Images
Fashion trends are ever-changing just like the seasons. As we ring in the new year, keep an eye out for these hot new jacket styles. According to Vogue, padded coats may be the new puffer jacket. Padded coats are made of softer, less rigid fabric than a puffer jacket, making it a great option to keep you warm without sacrificing your style. If you aren't ready to brave the weather but you still want to achieve the cozy vibe, the outlet notes that sweater separates and knit cardigans are also making a return in 2023.
Luckily, you don't have to throw out all your favorite jackets to stay on trend in the new year. StyleCaster predicts that some styles will stick around come 2023, particularly bomber jackets and trench coats — although you may start to see fashionistas experimenting with warmer colors and shiny fabrics. Chocolate brown coats, faux fur fabrics, and leather have all been seen on the fashion runways recently, and style experts are forecasting that everyone will be rocking these fun and funky styles in the coming year (via WhoWhatWear).