The Swimsuit Style People Prefer, According To The List's Exclusive Survey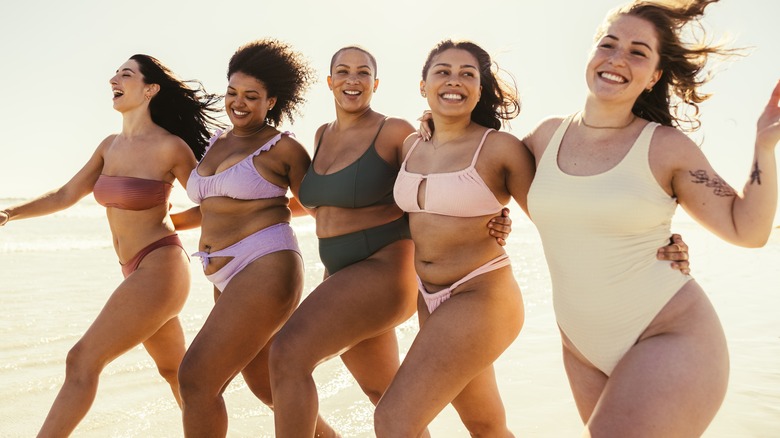 Jacob Lund/Shutterstock
With winter in full effect, daydreams of summer crowd our minds while we bundle up to face the chilled outdoors. During this season, we're faced with concerns like how to keep our skin thriving despite harsh weather conditions, maintaining a practical but stylish winter wardrobe, and focusing on the things that make us feel good to avoid seasonal depression.
Perhaps some ways we get through winter — which, depending on one's preference, can be a content period of solitude or an isolating time — is reminiscing and planning for warmer days. There could be a spring break vacation on the horizon filled with warmth and vitamin D, or, like many of us, you might just be counting down the days until you can get in a swimsuit again and sit pool, lake, or oceanside. 
With this in mind, The List surveyed readers to find which type of swimsuit reigns superior. The votes are in and they may or may not surprise you.
Bikinis take the no. 1 spot for favorite type of swimwear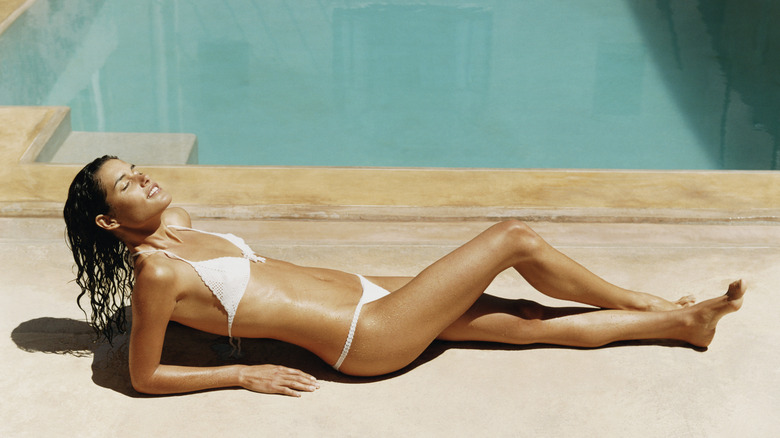 Digital Vision./Getty Images
It seems that types of swimwear are ubiquitous — from traditional bikinis to classic one pieces; our society has come a long way in creating a plethora of swimsuits based on body type and comfort.
When we posed the question to The List readers, nearly 600 people voted to reveal their favorite swimsuit style. Take note, Statista reports that the sports and swimwear market is projected to grow over 13% in 2023. But despite the different kinds of swimsuits that appeal to the masses (via Cosmopolitan), our results show that traditional styles take the top spots.
32.08% of readers selected bikinis as their favorite style. Coming in a close second are one pieces at 30.82%. The in-between of the top two choices is manifested in the tankini style, which comes in third place at 18.01%. Honorable mentions go to the halter style, receiving 9.14% of votes, while the monokini comes in at No. 5 with 5.02%, and lastly, the bandeau look at 4.84%.
These are the types of swimwear that will take over in 2023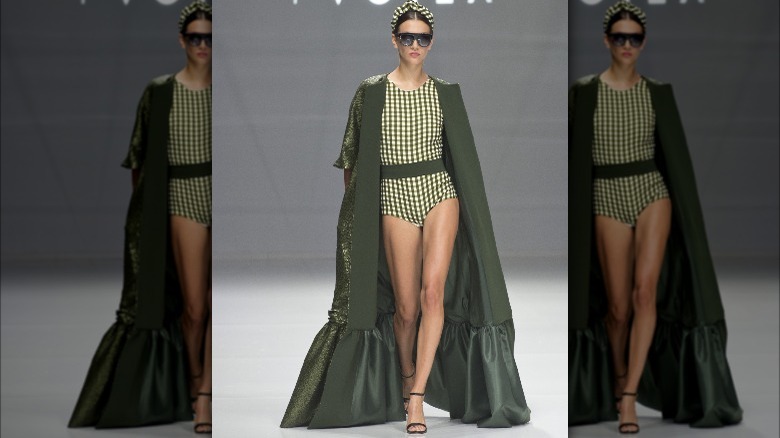 Jordi Vidal/Getty Images
2023 is here, whether we're ready for it or not, so why not start to hop on the year's swimwear trends early? According to Elle Australia, there are a few trends forecasted for the new year — some are old and recycled, while others are fresh styles. What's great about these style insights is that it doesn't matter what kind of swimsuit style you wear, they apply to every type.
The women's magazine encourages bright, bold colors and adored prints like gingham. For those who love the bikini style, swimwear founder, Candice Rose tells Elle Australia that skimpy tops paired with thong-cut bottoms will be popular shapes seen throughout the summer. Another trend we may see in the new year that rose to popularity in 2022 is the cutout look that looks great both on the runway and as a swimwear style.
Whatever your style and body type, consider stepping out of your comfort zone and buying a new swimsuit to sport once it's time to bask in the sun.