The Value Of Kate Middleton And Meghan Markle's Wardrobes Reportedly Soared In 2022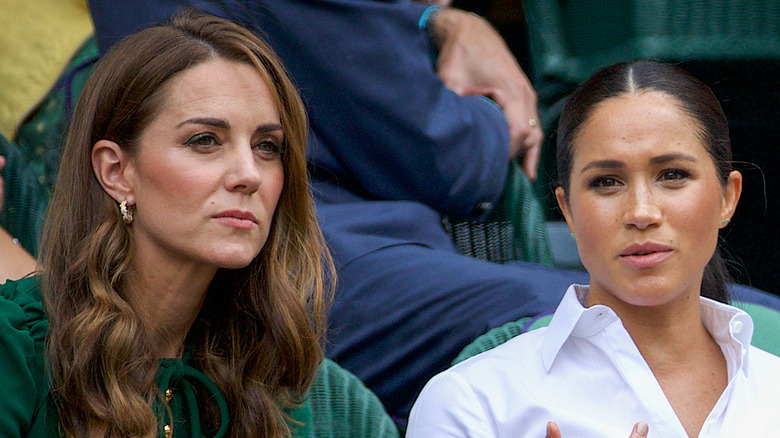 David Gray/Getty Images
The women of the royal family have been known for their fashion influence. Just consider how Princess Diana was able to change royal fashion forever, with her style still pervasive decades later. But that influence didn't end with the "People's Princess." Kate Middleton took royal fans by storm with her timeless and elegant looks when the royal family officially introduced her in February 2011. More than a decade later, Kate Middleton's best looks over the year have continued to be beloved by the public. And though Meghan Markle is no longer a senior member of the royal family, her fashion influence continues from across the Atlantic. The most popular dresses worn by Meghan Markle hold a special place in modern pop culture, even leading fans to compare Meghan's looks to Kate's.
But how much does it cost to look this good? The value of the remarkable outfits that Kate and Meghan donned this year might be out of the average person's price range, though that doesn't stop us from adoring them from afar.
Meghan's wardrobe reportedly cost nearly £79,000, and Kate's reportedly peaked at £176,664 this year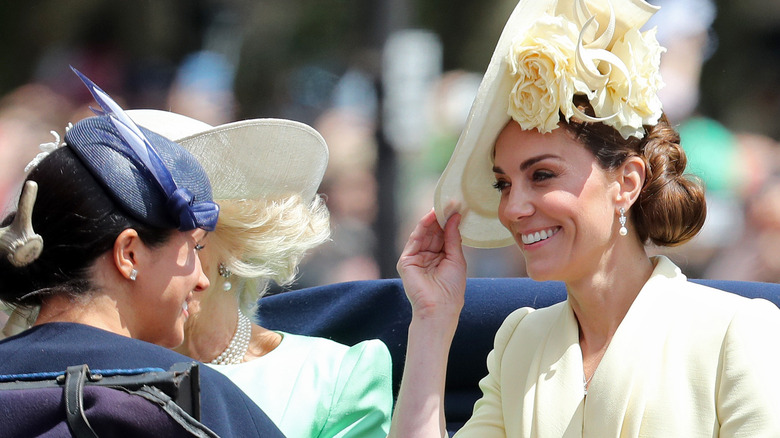 Chris Jackson/Getty Images
Although she no longer is tied to official royal duties, Meghan Markle's wardrobe allegedly cost £78,993 in 2022, according to the Daily Mail. Fans of the Netflix documentary "Harry & Meghan" might be surprised by the extravagance of that expense. In an analysis from Vogue, the magazine detailed why Meghan's "softer, more approachable side" shined through the neutral basics she donned. Nonetheless, the total cost of her wardrobe ended up much higher than the average individual's. Meghan and her husband, Prince Harry, are not supported by British taxpayers, however. Per the BBC, they derive their income from their media company Archewell Productions, which has had lucrative deals with Netflix and Spotify.
While Kate Middleton and the rest of the royal family are not entirely supported by British taxpayers, they do get some taxpayer funding, and according to the Daily Mail, King Charles III covers the cost of her work-related clothing. This has led many to speculate on the costs of extravagant royal life, including wardrobe spending. According to the Mail, Kate Middleton's clothes reportedly tallied up to a high of £176,664 this year. From ball gowns to red carpet dresses, Kate's looks were over £100,000 more expensive than in 2021.
Opinions range about the cost of Kate Middleton's wardrobes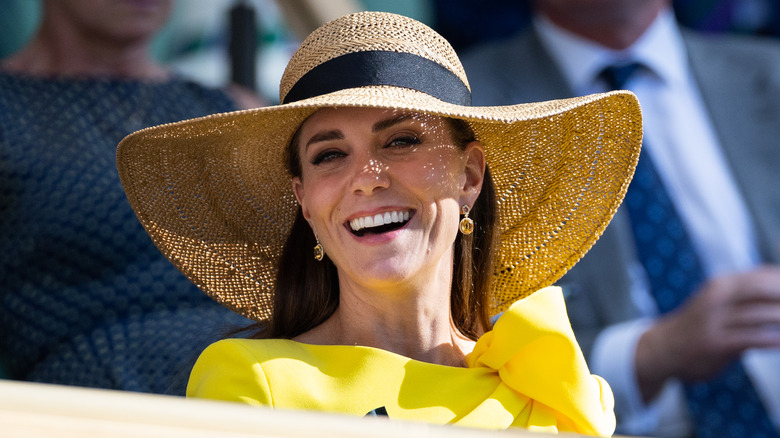 Simon M Bruty/Getty Images
Because she is senior member of the royal family, journalists, fans, and critics pay particular attention to the cost of Kate Middleton's wardrobe. In February 2022, Express documented Kate's outfits during a tour of Denmark, dubbing her looks, which reportedly cost £7,517, as "girl power at its finest." Though Kate is known for recycling some of her most iconic looks, some critics take issue with the continued expense of her wardrobe. Yet, we cannot know for certain how much Kate's clothes cost and how much taxpayer money is spent on them.
Nonetheless, some of Kate's most opulent looks of 2022 were estimated in cost in an opinion piece for the Daily Express, including Robinson Pelham Tsar Star Studs and Drops earrings that cost £10,560. And with the release of the Daily Mail's wardrobe analysis, more eyes are checking the expense of Kate's clothes.