The Story Behind Taylor Shooting Bill On The Bold And The Beautiful
Tommaso Boddi/Getty Images
Bill Spencer Jr. (Don Diamont), aka "Dollar Bill," has made quite a few enemies over the years on "The Bold and the Beautiful." He's threatened, bribed, blackmailed, and attempted to kill several people to get what he wants and he isn't sorry about it. Per Soaps, Bill not only battled Steffy Forrester (Jacqueline MacInnes Wood) for control of Forrester Creations, but also worked with her and criminal Deacon Sharpe to keep Hope Logan (Annika Noelle) away from his son, Liam Spencer (Scott Clifton). When Steffy and Liam were eventually married, she and Bill had a one-night stand and Steffy got pregnant. Luckily, the baby was Liam's, but their illicit tryst caused her and Liam to split up (per Soap Hub). That was but one example of Bill's ruthless and underhanded ways — and there are plenty more where that came from. 
While viewers might find it hard to understand Bill's motivations at times, Diamont recently spoke with Soap Opera Digest to discuss just that. According to the actor, Bill's "win at all costs" mantra has been slowly eroded over time, but he'll never truly be able to change. "While that may have helped him succeed, the edges of that have been softened over the years ... but I think that's still a driving force behind who he is," Diamont explained. He went on to say that Bill struggles with that mentality, which is not good for relationships, describing the character as "a guy who, to his best efforts at times, can't get out of his own way."
Due to his merciless and often brutal behavior, Bill has had his share of conflict with his enemies. In fact, one altercation actually led to him being shot. 
The list of suspects was long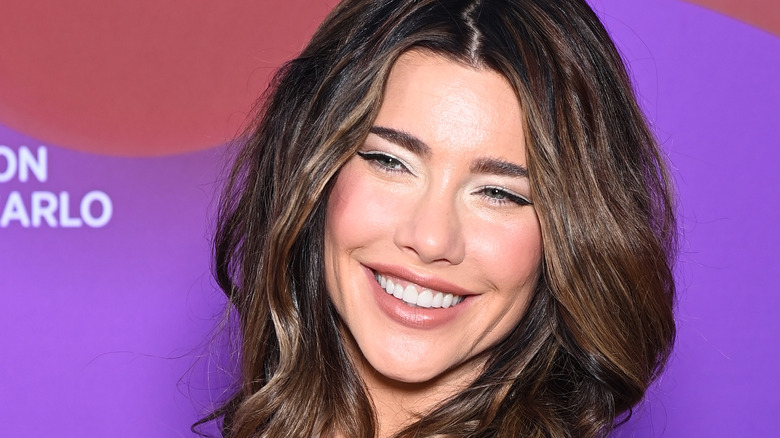 Pascal Le Segretain/Getty Images
After many years of misdeeds, everyone was fed up with Bill Spencer. Home alone on a rainy night, the power went out and Bill was shot. The list of suspects was long and included the notorious Sheila Carter (Kimberlin Brown), Thomas Forrester (then Pierson Fodé), and even Caroline Spencer (Linsey Godfrey), per the San Francisco News. However, Bill didn't know who shot him because he was hit in the back — and because he'd made that many enemies! Prior to his shooting, Bill had gotten into a physical altercation with Ridge Forrester (Thorsten Kaye), and he was certain that Ridge was the one who shot him. According to Showbiz Cheat Sheet, Ridge and Bill have had a deep-seated animosity toward each other going back for years, and it seemed likely that Ridge was the one to pull the trigger.
In reality, Liam Spencer was angry that his father slept with his wife, Steffy Forrester. He demanded that she sign annulment papers and dissolve their marriage, but she failed to do so. After visiting his father in the hospital, Liam went to see Steffy but hit his head on a tree branch. The concussion caused him to have repressed memories that he was the one who shot Bill. He went to his father and confessed that he was the culprit. As a result, Bill kept quiet about it while simultaneously recanting his statement to the police that Ridge was the shooter, per Soap She Knows.
The truth would lead to blackmail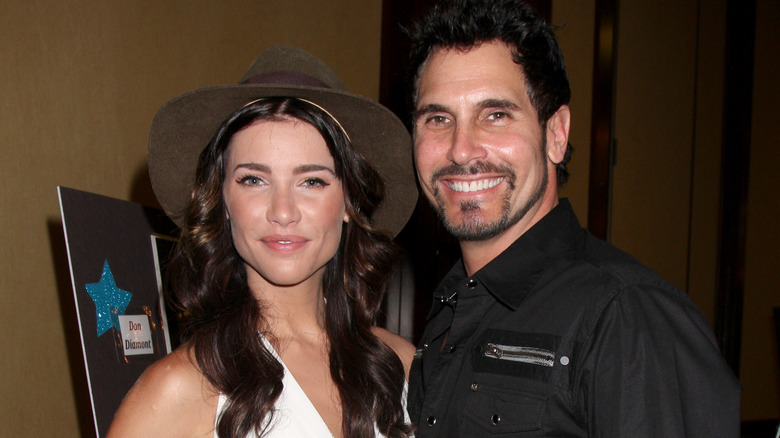 Kathy Hutchins/Shutterstock
Although Liam Spencer (Scott Clifton) confessed to shooting his father, Bill Spencer Jr. (Don Diamont), on "The Bold and the Beautiful," it turned out he didn't. Liam was having strange visions from his concussion that tapped into his anger with his dad for taking advantage of Steffy Forrester (Jacqueline MacInnes Wood), via Soap Central. However, Liam wasn't the only person who was angry at what Bill had done. Her mother, Taylor Hayes (then Hunter Tylo), admitted to Bill that she was the shooter. She was beyond angry that he slept with Steffy, almost getting her pregnant. Bill reciprocated the anger, but Steffy appealed to him, asking that he not turn her mother in. He agreed on the condition that she sign the annulment papers, per Soaps in Depth.
Recently, the evil Sheila Carter shot Steffy and her new husband, Finn Finnegan (Tanner Novlan) — her own son — and was on the run from the law. Sheila shut their power off and entered, attempting to talk to them. Finn subdued her, but Bill showed up at the last minute, telling them not to turn her in. When Steffy and Finn argued that Sheila had shot both of them, Bill turned around showing them the scar on his back from when Taylor shot him. He then threatened Steffy that if she turned Sheila in, he would respond by turning Taylor in for having shot him years ago (via Soaps).