Fans Tell The List Their Least Favorite Sweet Magnolias Character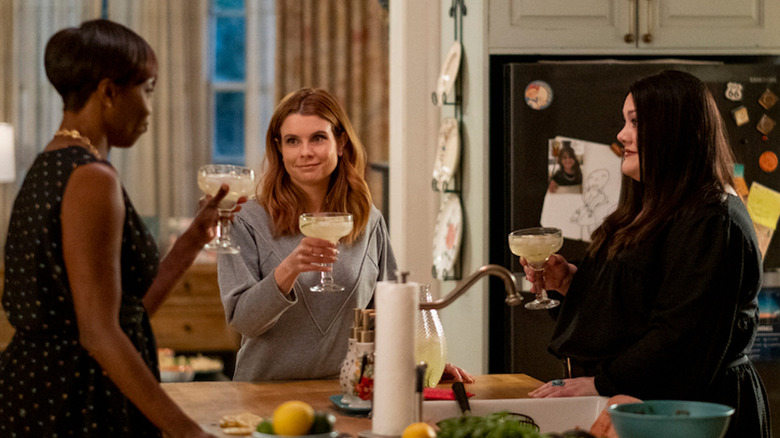 RICHARD DUCREE/NETFLIX
When COVID shut down life as we know it in the spring of 2020, the little hometown show "Sweet Magnolias" first appeared on Netflix to the delight of romantic drama fans everywhere. For many, spending some time in the sweet town of Serenity was a much-welcomed respite but it also became a drama-filled escape.
The show surrounds the lives of three best friends who grew up in the quaint town of Serenity where small-town folks know each other and perhaps even more so know each other's business. JoAnna Garcia Swisher plays the lead as Maddie Townsend, a divorcing mom of three with a cheating husband, Bill. Her two best friends are Dana Sue Sullivan, a chef with a teen daughter who threw her husband out for cheating, played by Brooke Elliott, and Helen Decatur, a tough single lawyer, portrayed by Heather Headley.
Like everyone, they have their share of heartbreak, disappointment, and even trauma which they vent to each other on weekly margarita nights.
With two seasons under their belt and a third on the way, as per Good Housekeeping, "Sweet Magnolias" has grown a steady fanbase. However, some of the characters just seem to irk viewers according to an exclusive poll by The List.
Sweet Magnolias fans aren't thrilled with Dana Sue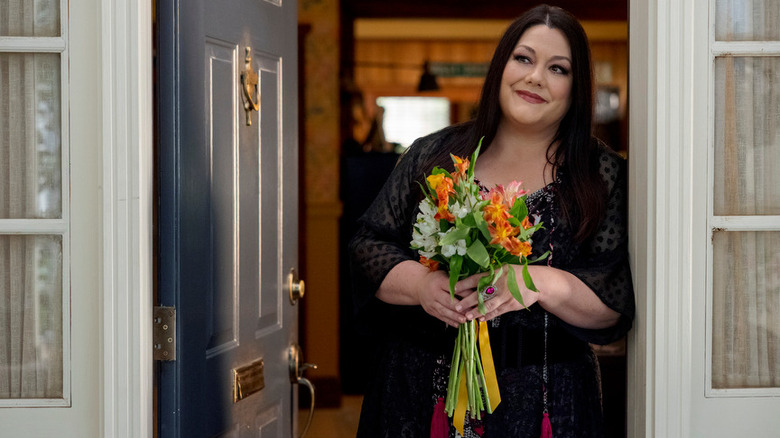 STEVE SWISHER/NETFLIX
According to a poll that surveyed 558 "Sweet Magnolia" fans, 102 respondents chose a character as their least favorite which may be shocking depending on where you land. Everyone's favorite chef in Serenity, Dana Sue came in as the second least favorite character in the romantic drama.
While Dana Sue deals with the repercussions of her husband's affair, she also tries to keep her restaurant afloat and raise her teen daughter alone. At times, she allows her stress and fear to cause her to lash out at her daughter and her friends. She also can make impulsive choices regarding her love life and some fans think she makes the worst decisions (via Salon).
As Dana Sue has to decide between a new hot love interest and her estranged husband, she may have disappointed fans with her choice. Still, Brooke Elliot who plays Dana Sue believes she makes the right decision, "To me, their souls just align," she told TV Line. "They're just matched, and I don't know how you don't root for two souls that are so meant to be."
Still, even with Dana Sue's personality flaws, she's not as infuriating as the Serenity inhabitant that topped the list of the least favorite "Sweet Magnolias" characters.
Viewers can't stand Bill Townsend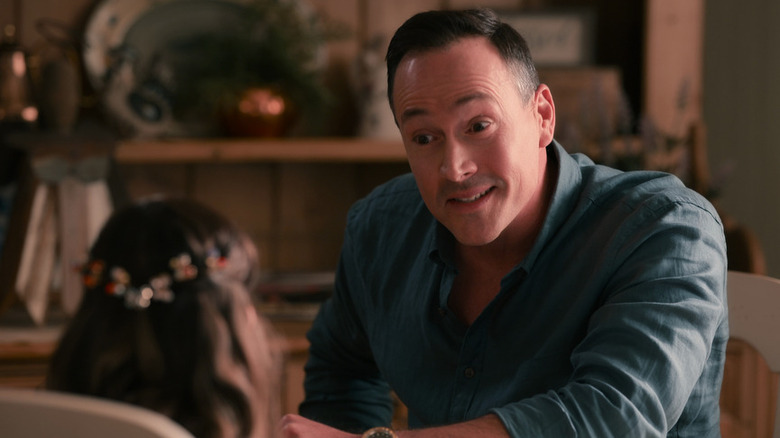 COURTESY OF NETFLIX
It will come as no surprise to many that Dr. Bill Townsend, Maddie's ex-husband played by Chris Klein, tops the list for the least favorite character on "Sweet Magnolias." Bill's cheating resulted in a pregnancy with his nurse, Noreen, played by Jamie Lynn Spears.
After the mess he makes of his marriage and his relationship with his children, he tries to make a go with pregnant Noreen and proposes to her (via Yahoo!). Yet she ends up leaving him with his newborn daughter to go back to her parents' home. Fans were also blown away as he learned he fathered a child over 20 years ago who turned out to be working right in Dana Sue's kitchen, as per Cosmopolitan.
Still, Bill may not turn out to be the least favorite character after Season 3 is released. Season 2 left off with Maddie's boyfriend Cal, played by Justin Bruening, going from being a seemingly really nice guy to a man who is revealed to have severe anger issues and a secret past, per TV Insider.