New Book Claims Prince William Made Sure Prince Harry Didn't Get To Say Goodbye To The Queen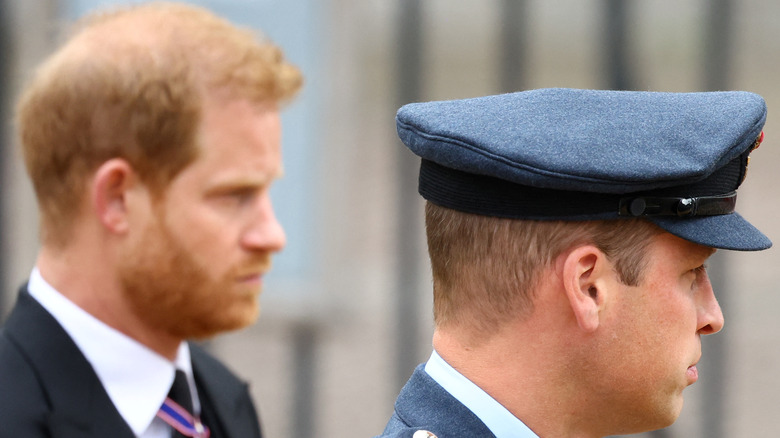 Wpa Pool/Getty Images
Just off the heels of the intense documentary "Harry and Meghan" Prince Harry's new memoir "Spare" is set to hit the shelves on January 10. It promises to divulge even more startling information about the royal family.
Many of the truths that were revealed in the documentary focused a lot on the British press. Harry pointed out that the press often ran racist headlines, noting how when Kate Middleton and Meghan Markle did the exact same things, they were portrayed with shockingly opposite narratives (via Yahoo! Entertainment).
However, there were also some personal revelations from the Duke of Sussex about his brother, Prince William, after things got out of hand during a meeting between the brothers. "It was terrifying to have my brother scream and shout at me," said the Duke during the docuseries (via Time). "The saddest part of it was this wedge created between myself and my brother so that he's now on the institution's side."
Now, a new book out before Prince Harry's memoir hit the stands claims that Prince William intentionally kept Harry from seeing the Queen in her final hours.
Prince William ordered the jet to leave with Prince Harry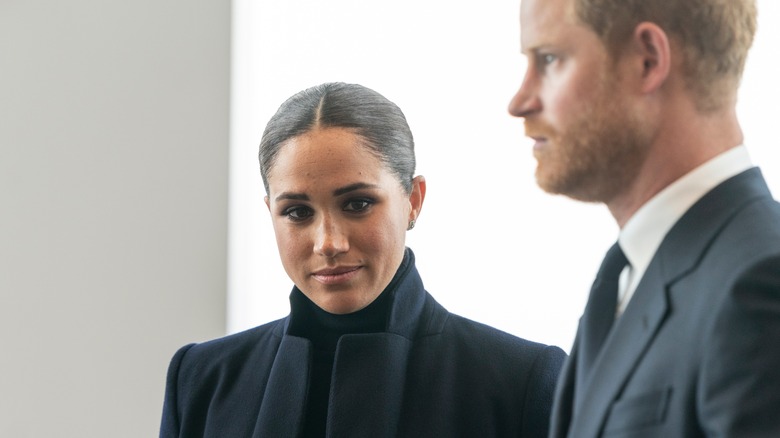 lev radin/Shutterstock
In Tom Bower's "Revenge: Meghan, Harry and the War Between the Windsors," the author recently added a new chapter in which he claims Prince William prevented Prince Harry from boarding the plane to see their grandmother as she was dying, as per Mirror.
When the royal family was notified that Queen Elizabeth was in her last hours, senior members boarded an RAF jet to Balmoral, Scotland. Harry was already in London where the jet departed from, yet he was never able to board the plane. Bower claims that Meghan Markle wanted to go and Harry insisted that she accompany him, although Meghan did not end up going.
"Meghan's expectation was astonishing. For four years she had rejected the Queen's invitations to visit Balmoral but, in her last hours of life, Meghan eagerly sought to make the journey," writes Bower. "Firmly, Harry was told that Meghan was not welcome."
Bower continues, "Unwilling to waste more time, William ordered the RAF jet to take off at 2:39 p.m. Harry was left to hire his own plane and make the journey alone. He landed in Scotland at 6:46 p.m, 14 minutes after the Queen's death had been announced to the public. She had died at 3:10 p.m."