King Charles' Last Hope For His Sons Reportedly Revealed In Spare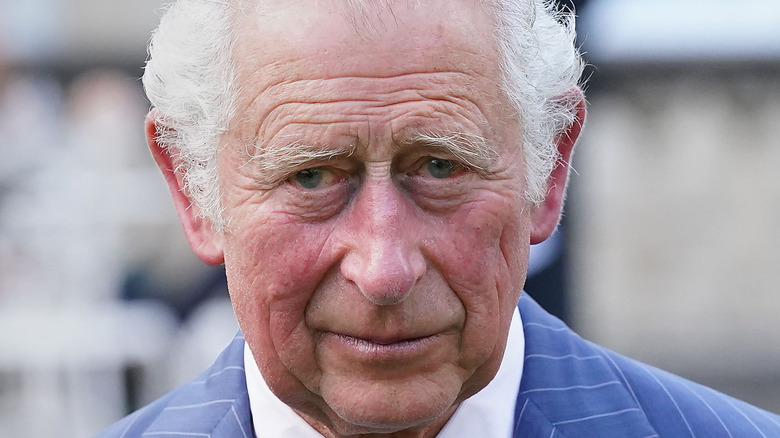 Wpa Pool/Getty Images
Prince Harry, Duke of Sussex's memoir, "Spare" is just days away from its big debut on January 10. According to The Times, Penguin Random House is providing tight security to guard against spoilers for this highly-anticipated book.
However, despite these efforts, the book went on sale in Spain for a brief time. As a result of this mistake, the Daily Mail picked up a few copies. After The Guardian gained access to the book ahead of publication, the outlet began sharing a few key details from the book, including allegations of Prince William physically attacking Harry.
Speaking to The Times, a source predicted that "Spare" will have a negative impact on the siblings, exacerbating the rift between William and Kate and Harry and Meghan. "I think the book [will be] worse for them than the royal family is expecting," the source said. "I personally can't see how Harry and William will be able to reconcile after this."
As The New York Times reported, Martin Pengelly, the Guardian journalist who broke the story involving Harry's memoir, is skilled in uncovering information about hotly-anticipated books, even in the midst of pre-publication security. While Pengelly didn't share a word-for-word excerpt, he did drop hints from the book about how King Charles III feels about this ongoing strife between his two sons.
King Charles wants William and Harry to make his life easier by getting along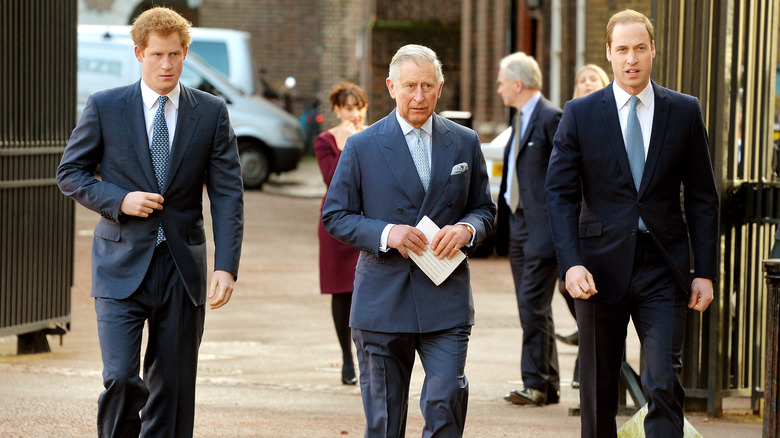 Wpa Pool/Getty Images
After obtaining a copy of Prince Harry's memoir "Spare," The Guardian chronicled a poignant scene that occurred after Prince Phillip's funeral service. Apparently, the brothers were arguing, as the book describes Charles "looking up at [William and Harry's] flushed faces." During the private conversation, King Charles III talked to Prince William and Harry about their ongoing rift. "Please, boys," Charles is quoted in the book. "Don't make my final years a misery."
Prince Phillip's funeral occurred shortly after Harry and his wife, Meghan Markle's tell-all interview with Oprah. During the final episode of the Netflix docuseries "Harry & Meghan," the Duke of Sussex recalled the situation, saying, "It was hard. Especially spending time, having chats with my brother and my father who just were very much focused on the same misinterpretation of the whole situation," (via Newsweek).
Even in public, The Telegraph noted that the brothers appeared to have difficulty getting along during their grandfather's funeral. During the procession, Peter Phillips, Princess Anne's oldest child, walked between the brothers as a buffer. For Queen Elizabeth's procession, their cousin again appeared alongside them, causing fans to speculate that Phillips was back in a peacemaker role.
For Charles' part, according to Page Six, the king is trying to stay connected with Harry. He met with his youngest son multiple times during the June Platinum Jubilee and he's supposedly inviting the Duke and Duchess of Sussex to his May 2023 coronation.
Harry is indicating that he would like to reunite with his family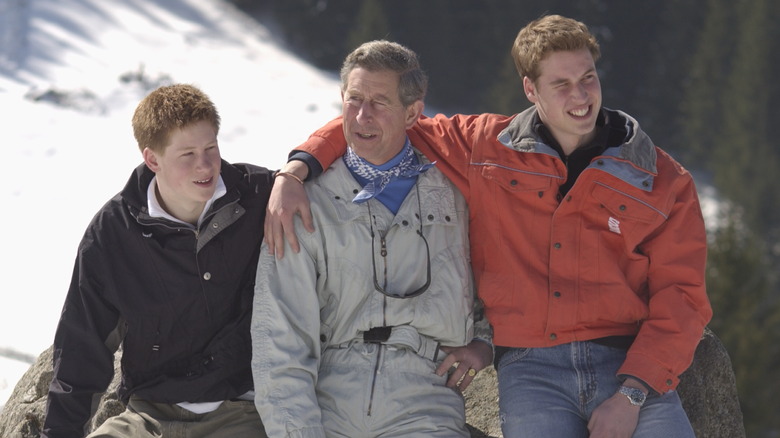 Julian Herbert/Getty Images
Ahead of the January 10 release of "Spare," Prince Harry, Duke of Sussex is giving interviews to promote his new memoir. As reported by Harper's Bazaar, "Harry: The Interview" will be broadcast by ITV in the U.K. on January 8, while U.S. viewers can watch Harry's interview with Anderson Cooper on CBS's "60 Minutes" that same day.
A sneak preview of the ITV interview includes a clip of Harry hinting that he is willing to help ease his father's later years. "I would like to get my father back. I would like to have my brother back," the prince tells Tom Bradby, per The Times. However, Harry adds that it's up to King Charles and Prince William, saying, "They've shown absolutely no willingness to reconcile . . . They feel as though it's better to keep us somehow as the villains."
Watching the clip, body language expert Judi James expressed skepticism at Harry's desire to heal the rift between family members. "The throwaway hand, the staccato blinking and the one-shoulder-shrug of rejection make it look as though any possible negotiation might need to be on his terms," James told Express. "He looks defiant as he talks about liking to get his father back, with his chin raised and firm and some strong eye contact." When Harry mentioned his brother, James thought his voice and head position indicated that he might be more agreeable to mending their relationship.