Royal Insiders Claim Prince Harry Sealed His Fate With Father's Coronation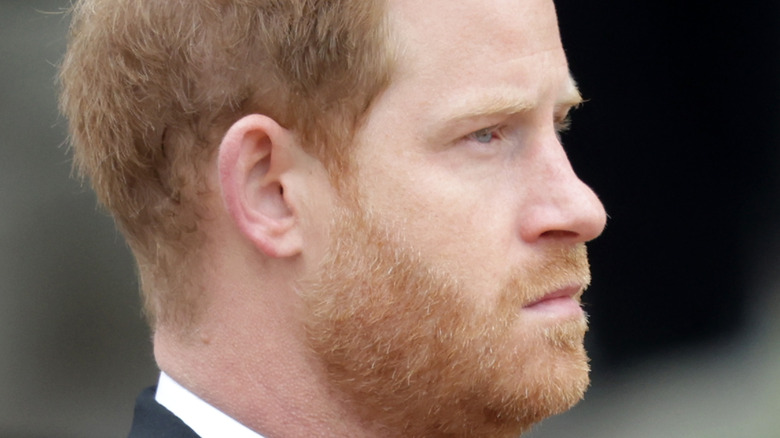 Chris Jackson/Getty Images
In 2021, Prince Harry, Duke of Sussex, announced that he was penning a memoir in hopes of showing readers "that no matter where we come from, we have more in common than we think" (via People). However, the startling revelations from Prince Harry's "Spare" that were leaked pre-publication suggest that his motives were less about connecting with his public than in airing his grievances against his family. Even staunch Team Harry fans are wondering why he chose to spill so much royal tea. In addition to his own confessions about drug use as a teen and his reaction to his mother's death, the prince reportedly details a physical fight he had with Prince William in which he alleges his brother knocked him to the floor in a fit of rage over Meghan Markle, Duchess of Sussex. 
The memoir also has unflattering anecdotes about King Charles III, such as the jokes his father used to make about Harry's "real father" being one of Princess Diana's former lovers (per Us Weekly). Even the book's title is a reference to a remark Charles is said to have made to Diana after the birth of their younger son. Now that he had produced "an heir and a spare," ensuring the future of British monarchy, "my work is done." 
As of this writing, neither the king nor the Prince of Wales have commented on Harry's claims. However, insiders are now saying that Charles' response will take the form of a major and very public snub.
Prince Harry will reportedly be left out of the coronation ceremony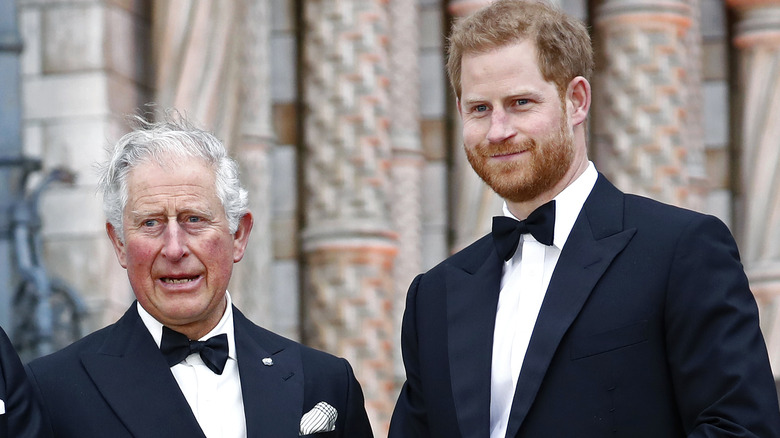 John Phillips/Getty Images
The details for King Charles' coronation were confirmed in October 2022, just a month after the death of Queen Elizabeth II. According to the BBC, "Operation Golden Orb" will take place on May 6, 2023. While some traditional parts of the service will be upheld, it will also "reflect the monarch's role today and look towards the future." It's said that the ceremony will be shorter than that of the queen's, involve a smaller audience, and possibly include readings from leaders of different faiths in addition to that of the Archbishop of Canterbury, per Town & Country.
The biggest change, however, is that not all senior members of the royal family will be involved in the crowning festivities. According to the Sunday Times (via the New York Post), Prince Harry has been eliminated from the proceedings. "As things stand, there is no role for Harry in the service," a source told the outlet. He is still expected to be invited, however. But will he even make an appearance? It may be uncomfortable for him to attend merely as a guest. Watching Camilla, Queen Consort, receive her crown may also be a sore point for the prince, considering he once pleaded with his father not to marry her. In his recent ITV interview, Tom Bradby asked Harry directly if he plans to attend King Charles' coronation. His cryptic response: "There's a lot that can happen between now and then."