Mikel Simmons And Grace Lilly Tease Future Cheating Drama On Southern Hospitality - Exclusive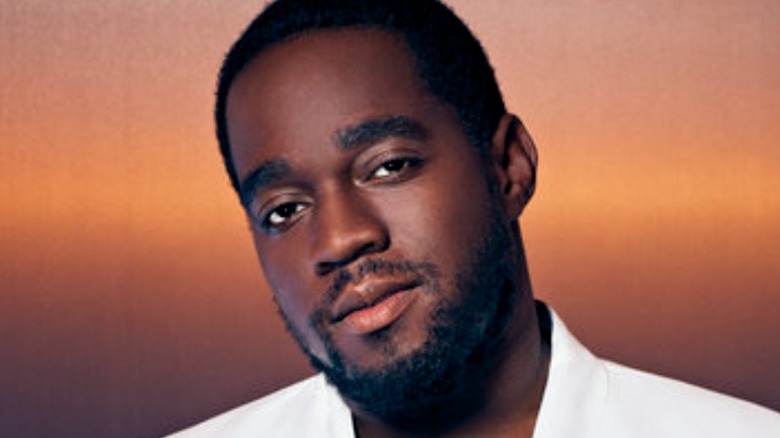 Bravo/NBC Universal
The premiere season of Bravo's "Southern Hospitality" has already held plenty of drama in its first few episodes. The spin-off of Bravo's "Southern Charm" features Leva Bonaparte running the successful bar and restaurant Republic, managing the young staff at the center of the action. Though their relationships and behavior outside of work sometimes have an effect on the nightlife scene, the crew knows the party must go on. 
The List spoke with Mikel Simmons and Grace Lilly, the VIP host and VIP concierge at Republic, about the conflicts fans have already seen this season; Lilly has had drama with fellow concierge Maddi Reese, though she told The List, "I feel like we've already reconciled, which I'm thankful for because we were good friends." Simmons has had his own struggles with the Republic team, though he has been able to internalize constructive feedback and apply it to his work: "It's taught me a lot about being a team player and sometimes swallowing your pride."
They also didn't hold back when it came to what fans can expect from the rest of the season, sharing that hearts and friendships might get broken.
Relationships will get even messier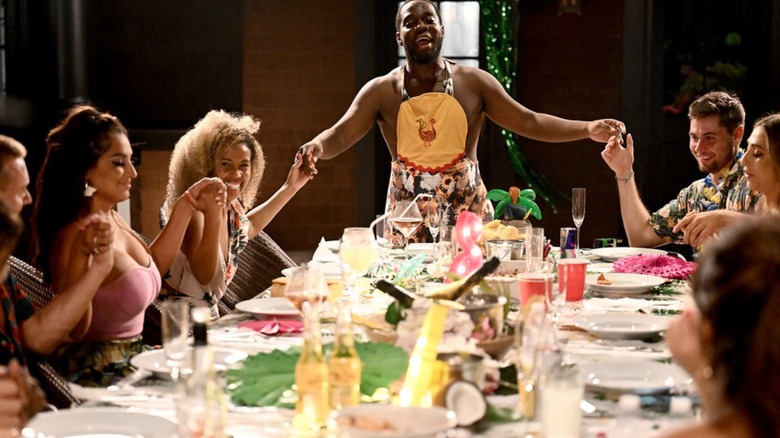 Bravo/NBC Universal
Despite all the complications surrounding relationships at Republic this season, Mikel Simmons has love on the brain. He told us, "I am looking for love." But he added that there have been roadblocks in his way. "I'm looking for love in all the wrong places."
Simmons also reflected on how the drama among the staff has affected him personally and why he takes a step back whenever he can. "This is the most emotional roller coaster experience I've ever seen in my entire life," he shared. "I'm like, 'Thank God. Let the other kids argue now. Let the other kids get through all the crap and stuff,' 'cause I'm tired."
For her part, Grace Lilly has been at the center of more recent drama, including a coworker's judgment about her social media presence and negative feedback after she took time off from work. She told us, "I don't see why what I do outside of work should matter to them. They were very upset with me for traveling, and I'm like, 'I'm sorry, but I'm not sorry.'"
Both Simmons and Lilly have faced their share of challenges when it comes to the rumors and social dynamics portrayed on the show, but they also hinted about what's to come in their coworkers' romantic lives.
The stars avoided spoilers
Grace Lilly ended up teasing the juiciest details about the rest of the show's first season. "There is a lot of drama, and there are some hookups for sure," she told The List. "I can't give any names or anything else."
Though Lilly wasn't able to share more, Mikel Simmons confirmed what she'd said and added his own news. "There are some hookups and a little cheating scandal," he said. "There's some things coming. The team is very divided. You will know sides very, very clearly."
Episode 5 seemed to leave the crew on a good note, but tensions have certainly been brewing all along, and arguments came to a head on the group's trip to Charlotte. The staff also has to face their boss, Leva Bonaparte, since she wasn't a fan of their controversial social media posts from the trip.
The show's previous cheating scandal involved Maddi Reese, Republic's other VIP concierge, and her boyfriend, Trevor, who had previously been unfaithful. With Maddi and Trevor back together, it's unclear if they're involved in the cheating scandal Simmons was talking about. When asked for clarity, he only said, "Oh, I don't know. I can't. I plead the fifth," while Lilly said, "I'm going to second that." Needless to say, there's plenty of excitement in store for the rest of the season.
Catch "Southern Hospitality" Mondays at 9:00 p.m. ET on Bravo and streaming the next day on Peacock.