What You Won't Want To Forget When Packing For A Bachelorette Party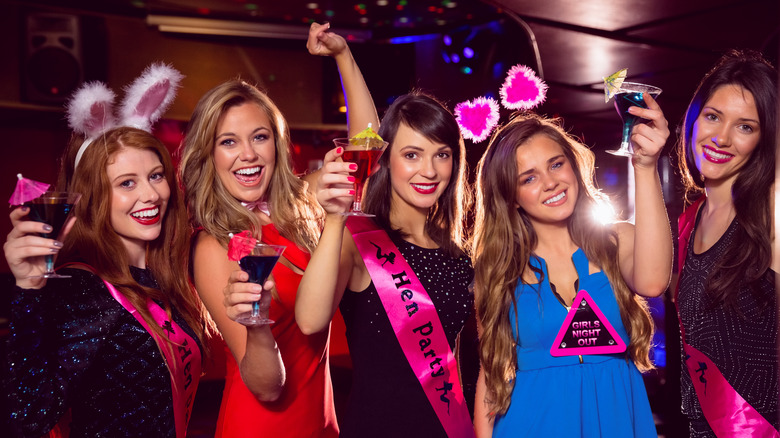 Wavebreakmedia/Getty Images
When your friend gets engaged, prepare for more than one party to celebrate their love — from the tasteful engagement party to the day-after brunch where everyone is nursing their hangovers from the wedding the night before, modern day brides and grooms plan quite a few parties leading up to their big day. One of the most popular parties — not to mention one of the most fun — is the bachelorette party.
Brides defines a bachelorette party as "gathering held in honor of a woman's upcoming marriage ... attended by the bride's closest friends and family members." Whether you're a bachelorette party veteran or you're still waiting for your first invite, odds are you'll attend one at some point. According to The Knot, 78% of women getting married in 2019 had a bachelorette party before their big day.
Some brides plan a tropical getaway complete with an international itinerary, while others prefer a chill sleepover in their hometown. No matter what vibe the wife-to-be is going for, there are a few essentials every bachelorette party guest should remember to pack. Don't be that guest that has to borrow everyone else's sunscreen — attend any bachelorette party totally prepared with these items.
A swimsuit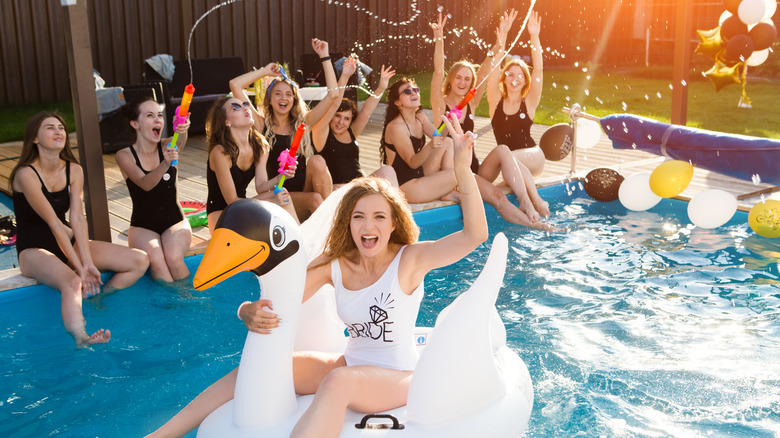 Ulza/Getty Images
A cute swimsuit is a must at every bachelorette party — yes, even the ones that don't involve a beach or a pool party. You never know when the bride will want to head over to the spa or heat up the jacuzzi at the Airbnb. Modern MOH reports that it's always a good idea to pack a cute suit just in case, so you're not stuck choosing between missing out or taking a dive in your birthday suit. And a word of advice: Make sure your swimsuit isn't white. 
A little black dress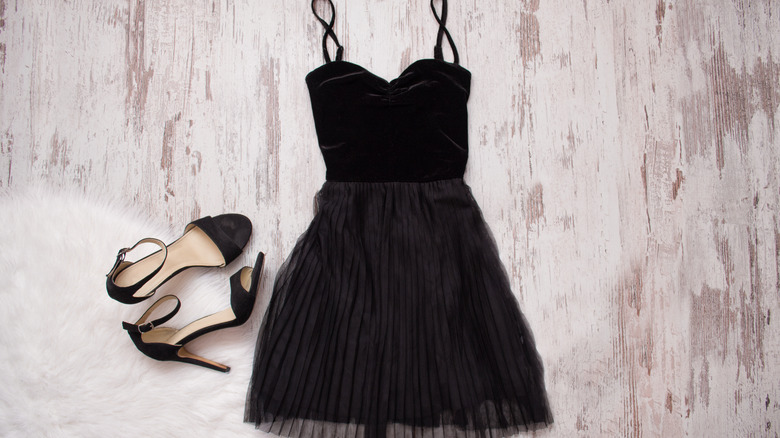 Serhii Yevdokymov/Shutterstock
Your bachelorette party itinerary will probably come with a dress code. One night you'll all be wearing the bride's favorite color, the next maybe a matching funky animal print. No matter what the maid of honor recommends bringing, make sure you also pack your trusty little black dress. You never know where the night will take you, so packing a LBD as your going-out outfit will give you the confidence you need to enjoy your night celebrating the bride-to-be. Plus, black is a great contrast to the bride's adorable white number she will most likely be rocking. 
Hair styling tools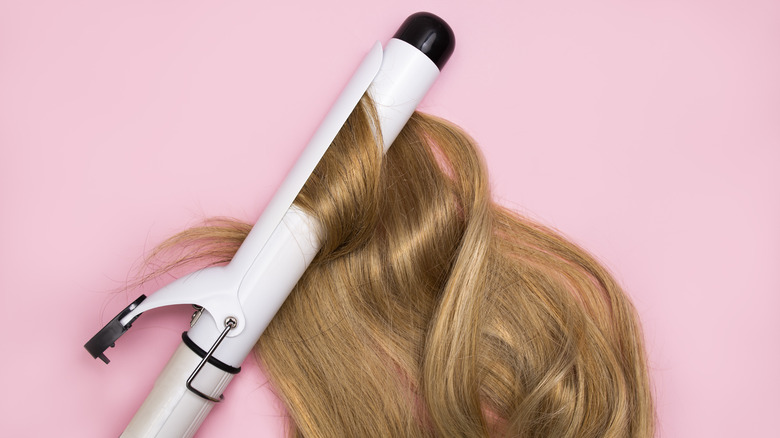 Evgeniya Sheydt/Getty Images
Don't rely on your hotel to have a hair dryer or styling tools when you need to get ready for the night. Even if tools are provided, you'll most likely have to share with the rest of your roommates while everyone struggles to get ready on time. Having your own curling iron, straightener, blow dryer, and even hair accessories with you is a good idea. Bringing the hair care tools you use on a daily basis will keep your stress levels down while you prep for a night out. 
A pair of comfy shoes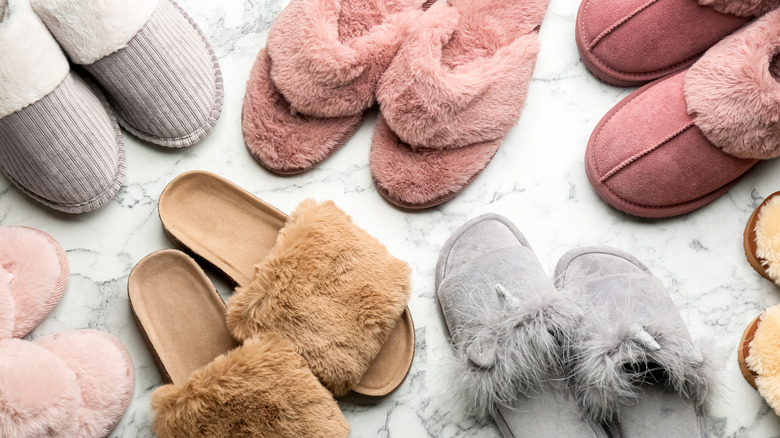 New Africa/Shutterstock
Even if the bachelorette party has nothing to do with Vegas and strippers, you'll probably have at least one wild night on the town. And nothing feels better the morning after than taking off your heels and giving your feet a break. While they won't go great with your LBD or the many brunch looks you planned, you'll thank yourself for remembering to pack a pair of slippers or your trusty sneakers while you're relaxing in between activities.
Makeup remover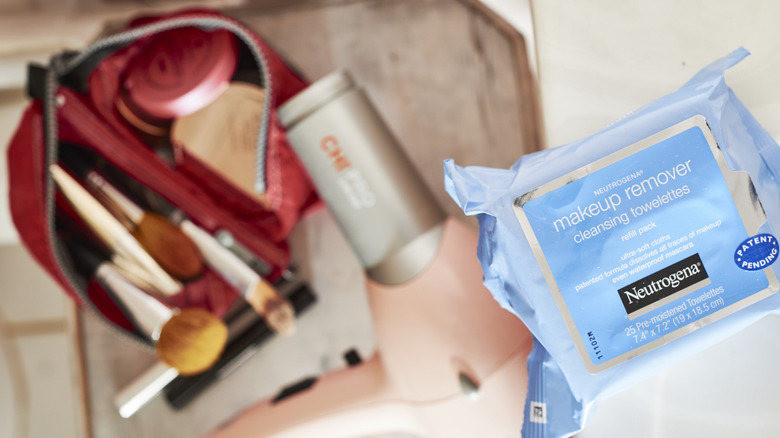 Bloomberg/Getty Images
You probably won't forget to pack your makeup for the trip, but check that you have a way to remove it at the end of the night. WeddingWire recommends adding travel makeup remover to your makeup kit before you finish packing. Whether you use wipes or a serum, washing off your makeup and cleaning your face after a long day of celebrating the bride will keep you fresh-faced the next day. Avoid the discomfort of day-old mascara and smudged eyeliner by remembering to pack your makeup remover of choice.
A mini first aid kit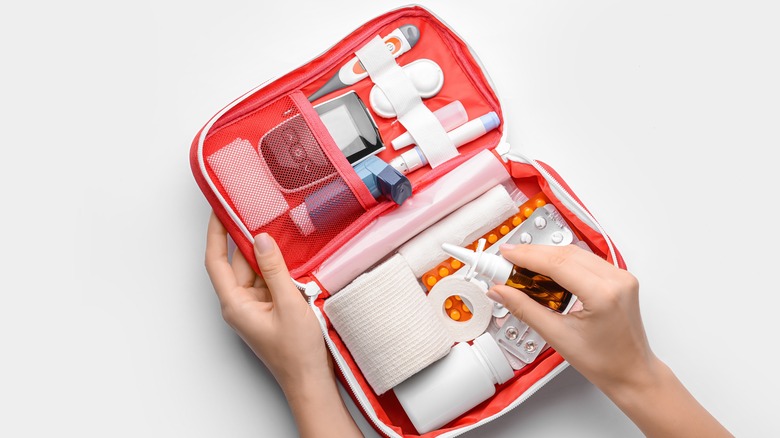 Pixel-Shot/Shutterstock
If you're looking to make friends on this bachelorette trip, pack a first aid kit. By the end of the weekend, you'll be BFFs with everyone in attendance because you were the one with pain meds. You never know when someone will need a band-aid for their blister or a few eye drops for their contact lenses. No matter how hard you party, be prepared by packing a basic first aid kit; and remember to add a few feminine hygiene products too!  
Electrolyte powder packs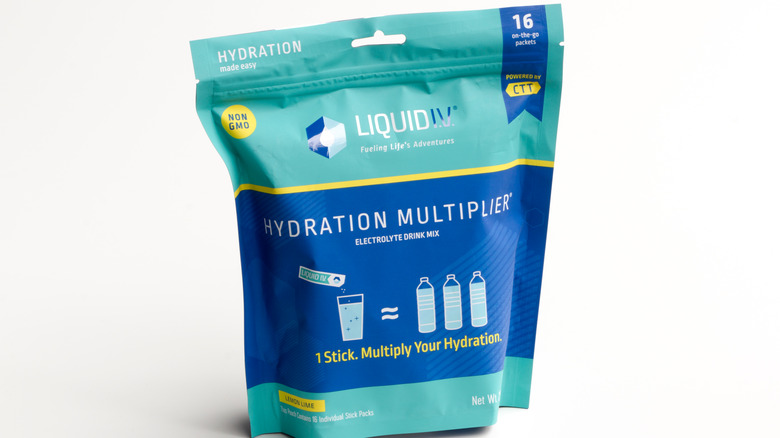 Tada Images/Shutterstock
Most bachelorette parties have some kind of fruity cocktail or sparkling champagne to drink all night long while you celebrate the bride-to-be. While the drinks are definitely delicious, the hangover the next day is no joke. Prepare to rehydrate with electrolyte powder packs. Just stash a few packs of Liquid IV or Pedialyte powder into your suitcase and add to water when you need to replenish your vitamins and minerals. EveryDayHealth recommends drinking plenty of electrolyte-infused fluids for a quick hangover recovery.
Extra cash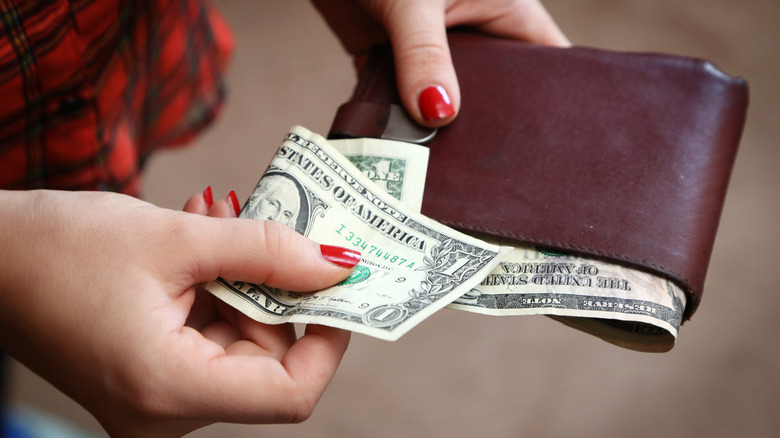 Triocean/Getty Images
The bachelorette party might not have any strippers on the agenda, but you still might need singles for unplanned expenses. Having cash on hand it helpful when you're splitting checks or you need to pay for something in a pinch like parking or tipping. Some places don't take electronic payments, and you don't want to be the only one that doesn't have any cash for the street tacos after a long night of dancing. Throwing a bachelorette party costs quite a bit, so help the bride and MOH by having some extra cash on hand for your own expenses. 
Matching bachelorette swag and decorations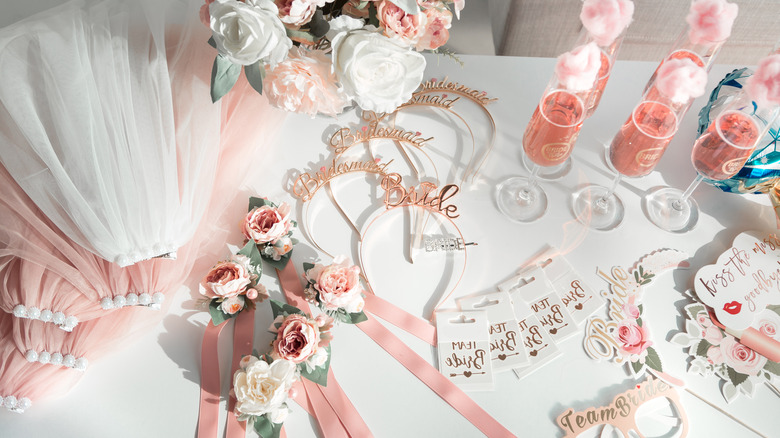 luchik08/Shutterstock
If you're the maid of honor, it is your job to pack those extra decorations and party favors that make a bachelorette party complete. Treat your favorite bride to a balloon-filled room complete with matching headbands, sashes with silly sayings, and fun banners that reminds everyone they're celebrating her "last fling before the ring." Coordinate with the other guests and make sure they all have their matching shirts and heart-shaped sunglasses for extra cute instagram pics. Whether the bride wants full out phallic decor or a fun theme, don't forget to pack it all before you head out for the weekend.