The Title Charlotte Might Receive When Prince William Is King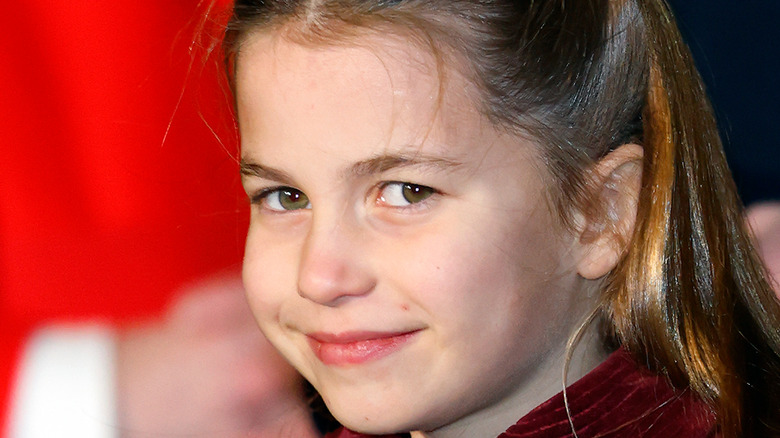 Max Mumby/indigo/Getty Images
"If I were to search for logic, I should not look for it among the English upper class," said the Dowager Countess of Grantham — played by Dame Maggie Smith — in "Downton Abbey." And you can see that a bit in the titling within the royal family. One of the first things King Charles III did as king was name William and Catherine the Prince and Princess of Wales. The king had to give it to them as it's not an inherited title, nor is Duke of Cambridge, the title William got on his wedding day and still holds. However, William automatically became the Duke of Cornwall and Duke of Rothesay when his father became king (via Express). And that doesn't even count the Scottish and Irish titles, both inherited and given.
The title change for William and Kate meant a name change for their three kids, who now go by the last name Wales. Though they don't actually need last names at all since, according to the royal family website, they have His/Her Royal Highness in their name. But if they need to use one, like on official documents, they have options — Mountbatten-Windsor or whatever is the highest title of their parents. For all three kids' birth certificates, they were simply named "of Cambridge." And even though Princess Charlotte has had one name change already, she may have another one when her father becomes king.
Princess Charlotte may someday be named Princess Royal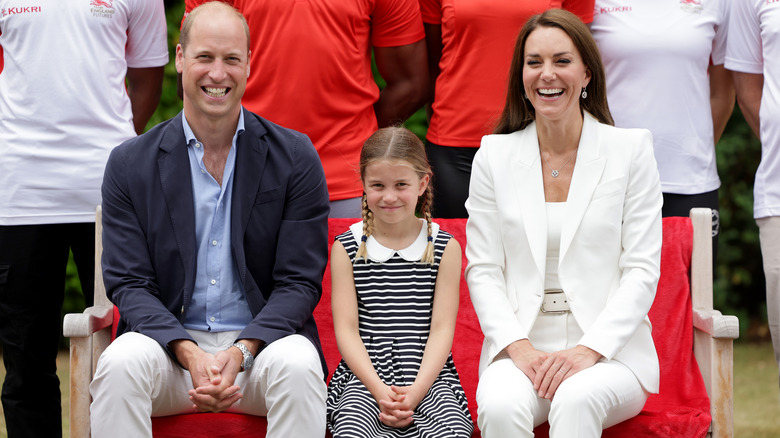 Chris Jackson/Getty Images
Along with the Her Royal Highness (HRH) title, Princess Charlotte of Wales could also someday become Princess Royal. The title is currently held by Princess Anne, her great-aunt. Charlotte would be the eighth Princess Royal, an honorary title held by the eldest daughter of the British monarch. King Charles III, therefore, will never be able to award anyone Princess Royal since he has no daughters.
It wouldn't just be Prince William becoming king that would make Charlotte Princess Royal either; the title is one that is held until both the current Princess Royal dies and the monarch who gave them that title has passed away also (per Royal Central). In fact, Queen Elizabeth II didn't become Princess Royal when her father took the throne because Princess Mary was still alive at the time. 
The title of Princess Royal is not an inherited one, though it's never been given to anyone who's not the eldest daughter of the monarch. Mary died in 1965, and it wasn't until 12 years later that Princess Anne received the honor, according to Town & Country. So, only time will tell whether Charlotte becomes Princess Royal someday. The tradition of naming one has a long history, dating back to 1643 when Princess Mary of Orange was named the first-ever Princess Royal (via Metro). 
Princess Royal is one of the monarchy's highest honors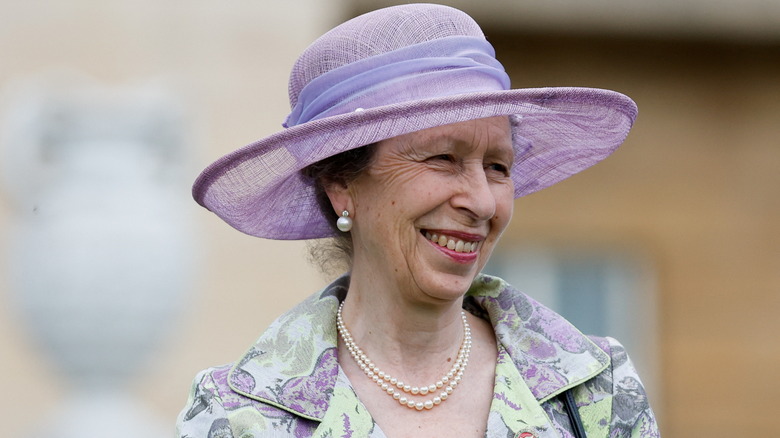 Wpa Pool/Getty Images
The royal titles that Princes William and Harry received on their wedding days don't do much more than show their ranking near the top of the British hierarchy as they don't come with any land ownership. However, now that William is the Duke of Cornwall, he's in charge of the Duchy of Cornwall — which is worth over $1 billion (per Architectural Digest). A similar thing happens with Princess Royal; there's no specific power that's bestowed along with it, but it's a title that Princess Charlotte of Wales will have for life, and beyond queen, there's no higher honor for a woman in the British aristocracy.
If Charlotte does someday become Princess Royal, she'll have big shoes to fill. Princess Anne has been the busiest member of the royal family, in terms of royal engagements, for years (via The Times). Another title that has been rumored to someday belong to Charlotte before she could become Princess Royal is Duchess of Edinburgh, according to the Daily Mail. King Charles III has the power to appoint his granddaughter to that role — even though it's one that was previously expected to be bestowed upon his brother Prince Edward, the Earl of Wessex.