Who Was Rex Sterling On The Young And The Restless?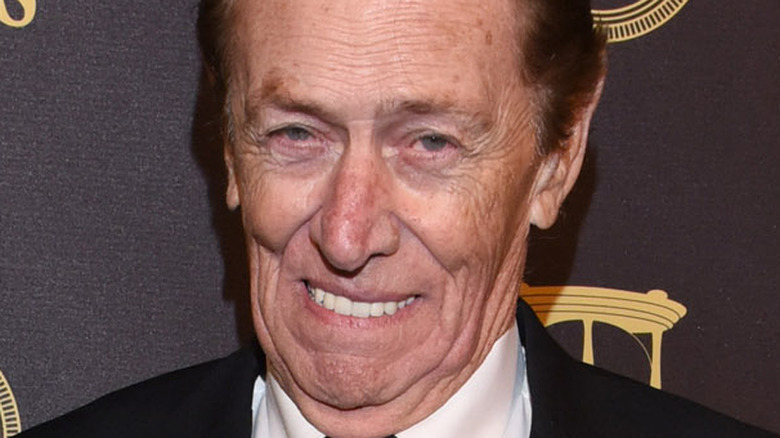 Vivien Killilea/Getty Images
NBC recently reported on the heartbreaking death of acclaimed actor Quinn Redeker on December 20, 2022, but his soap opera legacy still lives on. While he was well-known for portraying villain Alex Marshall on "Days of Our Lives," he was also an integral part of the famous feud between Katherine Chancellor (Jeanne Cooper) and Jill Foster (then Brenda Dickson) on "The Young and the Restless." His character started off as a homeless man, and little did he realize that a chance encounter with Jill would change his life. 
According to Soap Central, Jill and Katherine had been fighting over men for years. They also had a prolonged battle over custody of Phillip Chancellor III, the product of Jill's affair with Katherine's husband, Phillip Chancellor II (Donnelly Rhodes). The proceedings ended up humiliating Jill, and Katherine got temporary custody of the child. Jill then concocted a new scheme to get back at Katherine. She happened upon a homeless man who was on a park bench. Offering to pay him to seduce Katherine, Jill cleaned him up, gave him nice clothes, and named him Rex Sterling. This was a unique opportunity for him to not only re-integrate into society but also reconnect with his family, per Soap Hub.
However, Jill was not prepared for what would transpire between Rex and Katherine or for discovering his true identity.
Kay and Rex fell in love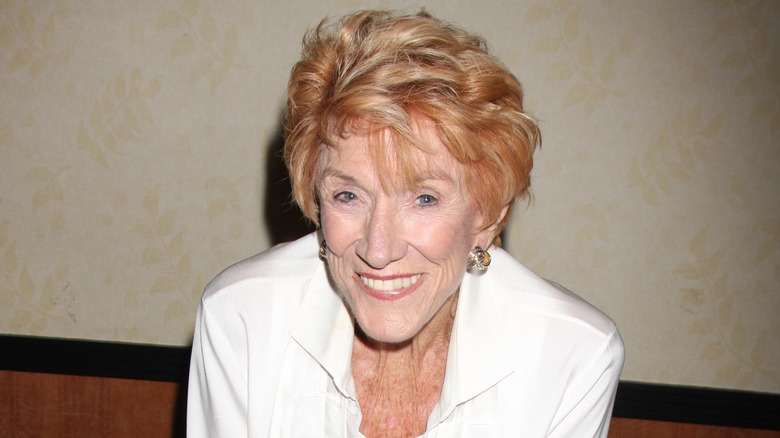 Kathy Hutchins/Shutterstock
In reality, it turned out that Rex Sterling was actually Bryan Romalotti, father of rock star Danny Romalotti (Michael Damian) and Gina Roma (Patty Weaver), per Soap Central. As Rex romanced Katherine, the two fell for each other. Making matters worse, Jill had also started developing feelings for Rex. He decided to end his deal with Jill, so she turned around and gave Katherine proof that Rex had been bought and sold by her showing her receipts of all the things he had purchased for Katherine. Owning up to his part in the deal, Rex signed a prenuptial agreement with Katherine to prove he really loved her. Katherine still loved him as well, and the two were married (via Soap Hub).
However, Clint Radison (James Michael Gregary), a former cellmate of Rex when he was in jail, came to Genoa City. According to Soaps, Clint had found a doppelganger of Katherine named Marge Cotroke (also Jeanne Cooper) and devised a scheme to steal Katherine's riches. With the help of Morey (Morey Amsterdam) and Lil (Lilyan Chauvin) — whom he had installed as servants in the Chancellor estate — they trained Marge to mimic Katherine in every way. They kidnapped Kay and her maid, Esther Valentine (Kate Linder), replacing her with Marge. Realizing something about Kay had changed, Rex left her, and Jill convinced him to get a divorce. Rex and Jill then eventually got married.
Rex meets a tragic end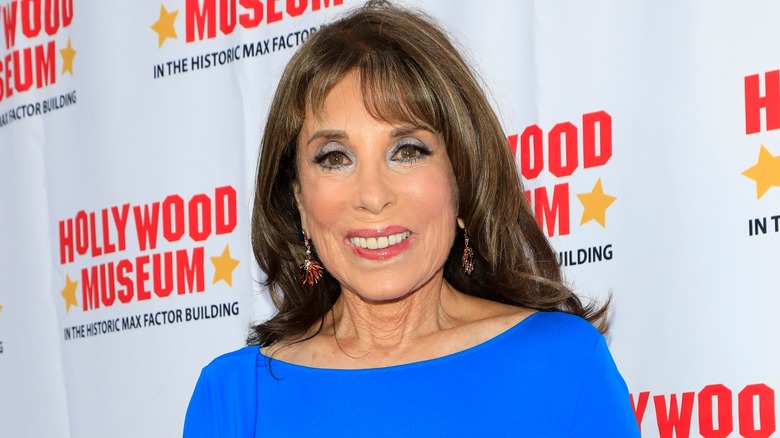 Kathy Hutchins/Shutterstock
Esther Valentine and the real Katherine Chancellor were rescued by Kay's son Brock Reynolds (Beau Kayser) just in time to prevent Clint Radison from selling off Kay's business and stealing all her money (via Soap Central). While Marge was arrested as an accomplice to Clint and his minions, Kay intervened, getting the charges dropped because she had been Clint's pawn. Kay then proved Rex Sterling and Jill Foster's marriage invalid because Marge was the one who signed the divorce papers. Accepting that Rex and Jill were together, Kay asked them to wait six months before getting married for real. During that time, Jill had an affair with her ex-husband John Abbott (Jerry Douglas), and Rex had a romance with Leanna Love (Barbara Crampton).
Katherine revealed that Rex and Jill were cheating on each other, effectively breaking them up. Rex then faked a heart attack, so a sympathetic Kay took him back, and they married again. Meanwhile, according to Soaps in Depth, Esther had gotten involved with Norman Peterson (Mark Haining). Rex and Kay agreed to pretend to be Esther's servants rather than the other way around so that she could impress him. Little did Esther know that Norman was a conman trying to swindle the Chancellors. Rex and Katherine started to suspect something was up with Norman and created a phony wedding for him and Esther. Eventually, Rex caught Norman breaking into Katherine's safe, and Norman fatally shot him. Kay was heartbroken when he died, but ultimately she forgave Esther and Norman went to prison for the murder.