The Frosted Lip Look Is The Latest Y2K-Inspired Beauty Trend To Recreate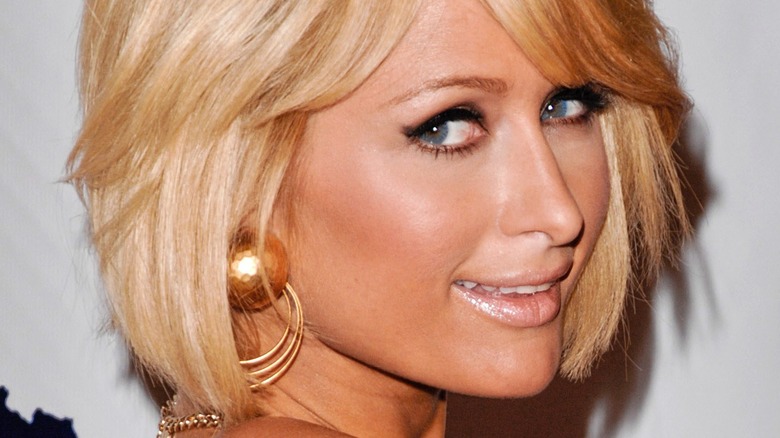 Everett Collection/Shutterstock
We may receive a commission on purchases made from links.
It sure does look a lot like the '90s and early 2000s in the beauty world lately. From '90s lip trends sweeping TikTok to Y2K-inspired jelly nails coming back in style, what's old is new again. And, for good reason — the familiarity of resurrected trends actually makes us feel safe and comforted, per Refinery29. Makeup artist, Ehlie Luna, told PopSugar, "Y2K fashion is having a moment, so I think it has a lot of people feeling nostalgic about the glam, too."
Like other trends, the lip looks we lust over are cyclical, too. Over the past decade, we've seen lip trends go from ultra matte to extra glossy. The inevitable next step is the return of the frosted lipstick of yesteryear. "Frosted lipstick was the hottest trend among Hollywood's It-girls," Luna explains. "From pop stars to supermodels to socialites, it was the look." To bring that icy pout back to the future, Luna has some pointers. "As long as there's a lip liner involved, I think anything goes. I do love layering a gloss on top to modernize it a bit," she recommends.
Even with these tips in tow, this lip trip down memory lane may leave many of us wary of looking like we just stepped out of an episode of "Dawson's Creek." Luckily, for those of us who love the trend but still want to look modern, there's more than one way to rock this look and bring this ghost of lip looks past into 2023.
The Lauren Conrad lip look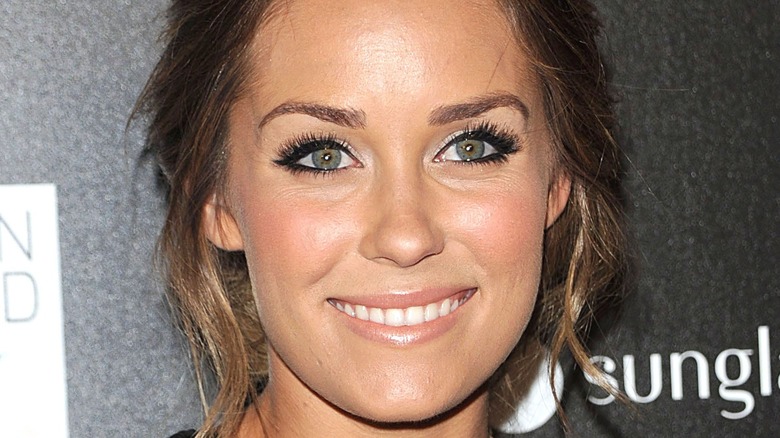 Everett Collection/Shutterstock
"Laguna Beach" and "The Hills" star Lauren Conrad was basically the definition of the early aughts it-girl. In times like these, when we're ready to reboot the looks that made the early 2000s tick, let L.C. be our guide. This makeup look is simultaneously so 2005 while also looking like something we want to copy in 2023. Big, bold lashes, heavy black liner, bronze skin, defined brows, and a nude, frosty lip are the name of the game here. The only thing we'd add to update this look is a splash of extra light-catching highlighter.
Shimmer all over
If you're up-to-date on the beauty trends of the past few years, you know that shimmery everything has been all the rage. It's safe to say that we have the head makeup artist of HBO's "Euphoria," Donielle Davy, to thank in large part for this sparkling movement, per Allure. We love the idea of all-over shimmer with frosted lips as the star of the show. Add highlight on the cheeks and nose and a glistening eyeshadow. To quote the great poet Taylor Swift, you'll "make the whole place shimmer," and that's the ultimate night-out vibe.
Ombre
Ombre lips are another daring lipstick trend plucked straight from the 1990s. They also look incredibly cool and fashion-forward when executed with frosted lipstick. Ombre lips aren't just on-trend; they'll actually make your pout look fuller and add depth and volume to your lips, per In the Know. According to L'Oréal Paris, choose a lip liner and lipstick in two coordinating but differing colors. Apply your lip liner normally before smudging it out toward the inside of your lips using a brush. Add lipstick to the center, and blend before finishing with gloss.
Nothing but neutral
Sometimes using a more complex finish, like shimmer or glitter, can be an ideal opportunity to juxtapose unusual textures with a neutral color scheme. A pared-down palette can also give you a great way to rock the frosted lip trend without the look being too daring or overwhelming. Milani Amore Metallic Lip Creme in the shade Chromattic Addict will get you the look. Just pair it with a coordinating shade of eyeshadow to build a smokey eye, and you've got an elevated neutral makeup look.
Metallic
Lizzo is always a showstopper, and she's proven that the frosted lip trend is cooler than ever. If you, like most of us, want to channel a superstar, you can use your love of frosted lips as an opportunity to make a statement with the bold chrome lips trend. Celebrity makeup artist, Robert Greene, told Allure, "metallics are bold, vibrant, and create dimension to your lips." As Lizzo shows us, this trend goes hand-in-hand with the frosted lipstick renaissance. Maybelline New York Color Sensational Matte Metallic Lipstick in the shade Smoked Silver is our pick to replicate this effect.
Full nostalgic glam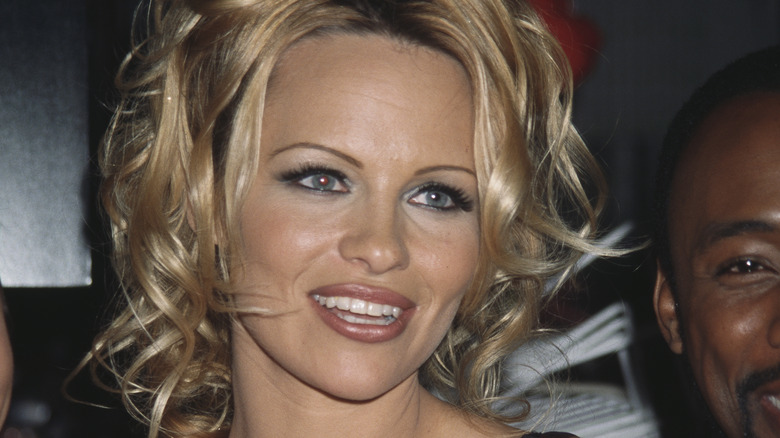 Michael Ochs Archives/Getty Images
If you're going to use '90s and 2000s inspo, why not go all the way? From the quintessential messy updo to the controversial skinny eyebrows, Pamela Anderson-inspired beauty looks have been all the rage since the premiere of Hulu's "Pam & Tommy," according to InStyle. Like any '90s beauty icon, Pam was no stranger to frosted lipstick. We love this look that pairs big, voluminous lashes with a light, shimmery eye look and a neutral yet eye-catching lip. Try MAC's Frost Lipstick in the shade "O" to get the look, and if you're feeling extra adventurous, test out some skinny brows.
Subtle
Frosted lipstick may seem like a serious fashion statement, but you don't actually have to go full-on "Lizzie McGuire" to incorporate frosted lipstick into your look. Comedian and viral interviewer Amelia Dimoldenberg proves that adding just a bit of frostiness to your neutral lip can stay understated while elevating your casual, day-to-day look. There's definitely something to be said for incorporating a drop of trendiness into your go-to makeup routine. It's a perfect way to update your look yet still without requiring any new makeup tricks. And who couldn't use just a little extra shimmer?