Why The Grave Of Lisa Marie Presley's Son At Graceland Is Being Moved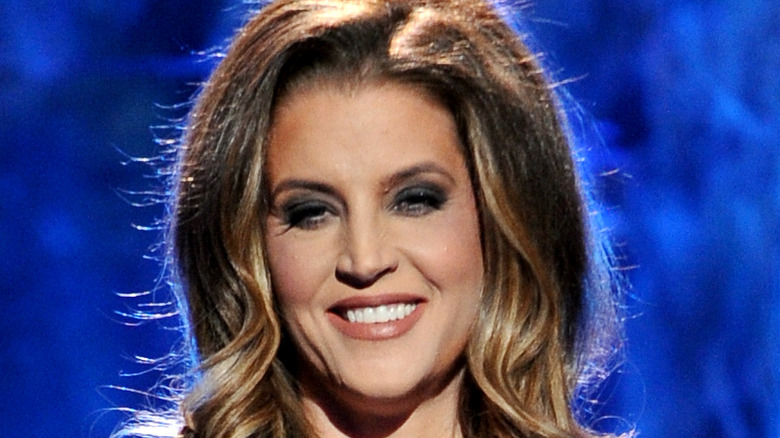 American Idol 2012/Getty Images
As a singer-songwriter and the only child of music legend Elvis Presley, Lisa Marie Presley had a special connection to Graceland. According to Graceland's website, Elvis bought the Memphis, Tennessee mansion in 1957 when he was 22 and his career was just taking off. Over the years, Graceland was also home to other members of the Presley family. Soon after he bought the house, Elvis' parents and grandmother lived with him (via Wide Open Country). From 1966-1993, his aunt, Delta Mae, also lived at the estate, per Express.
Lisa Marie spent the first part of her childhood living at Graceland. As a marker of her love for the place, she even wrote "Lisa's home Graceland" along with a smiley face inside a drawer between the house's kitchen and Jungle Room. When Elvis died in 1977, Lisa Marie inherited the house. Since she was only 9 at the time, the property was held in a trust until she turned 25, per The Guardian.
Lisa Marie maintained a lifelong connection to the estate. In 2012, Graceland curated a special exhibit to honor her childhood, including a recreation of her bedroom displaying her cherished toys and clothing, ET Online reports.
In addition, Graceland's Meditation Garden and backyard fountain serve as a family cemetery for Elvis Presley, his parents, grandmother, and grandson, Benjamin Keough (via People). Now, following the heartbreaking death of Lisa Marie, she will be buried there. However, before these plans can proceed, an adjustment had to be made first.
Benjamin Keough's grave is being moved to make room for Lisa Marie Presley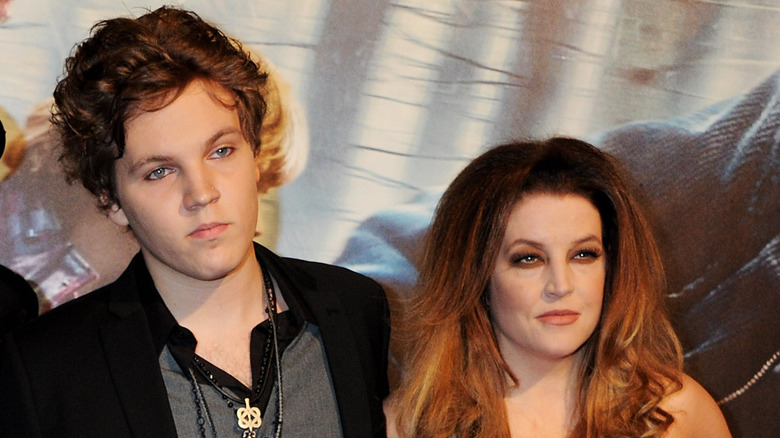 American Idol 2012/Getty Images
For decades, Lisa Marie Presley had planned on being buried with her relatives at Graceland. "All the graves are lined up and there's a spot there, waiting for me, right next to my grandmother," she told Playboy in 2003, per the Daily Mail. That same year, Lisa Marie also wrote about the lawn's cemetery in her song "Lights Out."
In 2020, Lisa Marie's only son, Benjamin Keough, was buried there. According to the BBC, Benjamin died as a result of a self-inflicted gunshot wound. After Lisa Marie's death, Riley Keough, her oldest daughter and Benjamin's sister, stated, "Lisa Marie's final resting place will be at Graceland, next to her beloved son Ben" (via People).
However, the estate needed to reconfigure the burial site first. "They are moving the grave of Benjamin to make room for Lisa in the cemetery behind the house," a source told Page Six. Another source described it as "slightly" moved.
As reported by People, Elvis and his mother were originally buried elsewhere in Memphis. After people tried to desecrate Elvis' grave for ransom, their remains were moved to Graceland, beginning the family cemetery. According to Graceland's Instagram account, Lisa Marie's funeral service will be at 9 a.m. on January 22. The public service will also be livestreamed.
If you or anyone you know is having suicidal thoughts, please call the National Suicide Prevention Lifeline​ by dialing 988 or by calling 1-800-273-TALK (8255)​.
Lisa Marie spoke of her eternal connection to Benjamin in 2022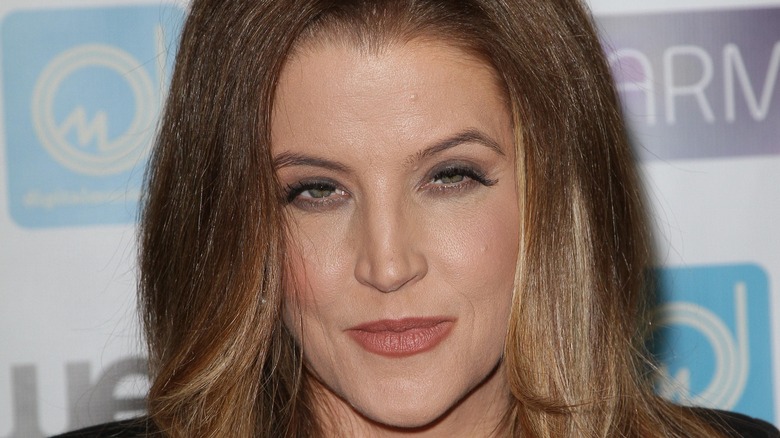 s_bukley/Shutterstock
In an essay for People in honor of National Grief Awareness Day, Lisa Marie Presley talked about the death of her son, Benjamin Keough. "Grief does not stop or go away in any sense, a year, or years after the loss. Grief is something you will have to carry with you for the rest of your life," she wrote. Despite dealing with loss since her father died when she was 9, Lisa Marie wrote of the difficulty of dealing with the death of Ben, "the sweetest and most incredible being that I have ever had the privilege of knowing, who made me feel so honored every single day to be his mother." A link to the article was Lisa Marie's final Instagram post.
A month before this August 30 article, Lisa Marie also wrote an Instagram post as a tribute to her son. She included a photo from a past Mother's Day where she and Ben had gotten matching tattoos, captioning it, "It's a Celtic eternity knot. Symbolizing that we will be connected eternally. We carefully picked it to represent our eternal love and our eternal bond."
After Lisa Marie's funeral service on Sunday, the mother and son will share their final resting place alongside each other at Graceland's Meditation Garden.