The Surprising Reason T.J. Maxx Sometimes Goes By Another Name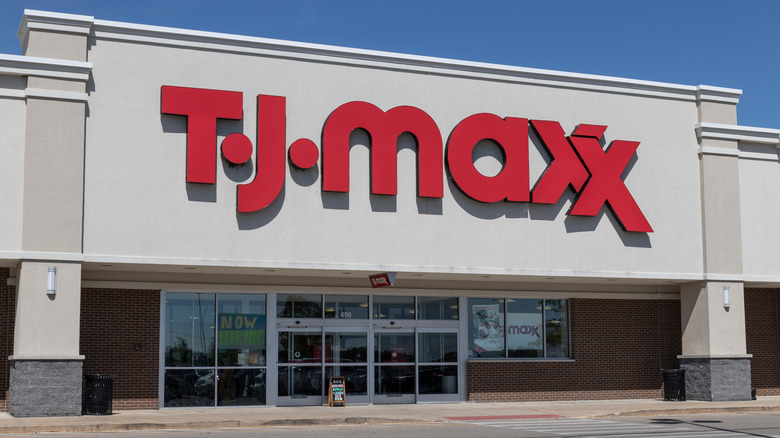 Jonathan Weiss/Shutterstock
If you're hunting for a deal or want to find the latest beauty and fashion finds without spending top dollar, you are likely spending your Saturday browsing the aisles of a T.J. Maxx. According to Women's Wear Daily, the pandemic was a big reason for many big name brands, particularly in the beauty sector, landing at discount stores like T.J Maxx. This was due to the previous supply chain issues and stores over-ordering because of it. But what once was a bit taboo to shop at has now become a must-stop for many beauty and fashion lovers.
Many users on TikTok are proudly displaying their "T.J. Maxx hauls," with one user bringing us through her local store and finding Batiste dry shampoo, Glossier foundation, Isle of Paradise products, as well as bodysuits, and dupes for the popular Ugg slip-ons. We have also been made aware of some great T.J. Maxx shopping hacks to save even more. And while Americans seem to fill our FYP, the United States isn't the only place that gets to relish in the discounts — the UK also has T.J. Maxx, but it goes by a different name. Here's why.
The reason T.J. Maxx is a different name in the UK is actually quite simple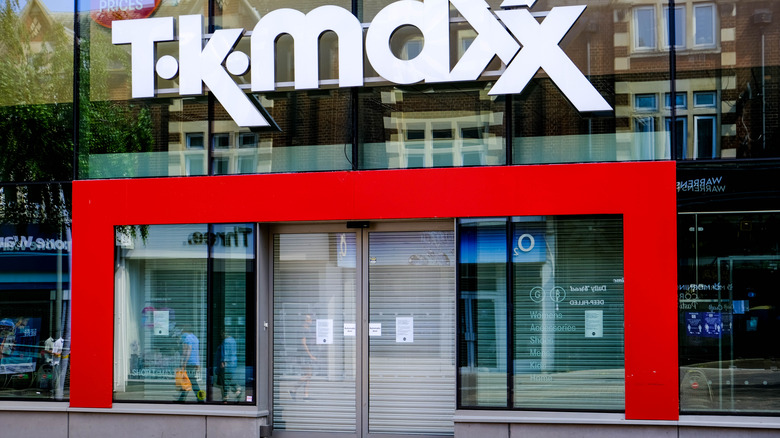 Richard M Lee/Shutterstock
According to Business Insider, T.J. Maxx was first founded in Massachusetts in the late 1970s. After finding success in the states, the brand expanded to other countries, first into Canada, and then in the 1990s, they took the brand overseas to the United Kingdom and Ireland. But if you are searching Google maps for the closest T.J. Maxx while shopping in London, you won't find it. This is because when the brand expanded, they kept everything about the store the same except for one big detail — the name.
In the UK, the discount store is called T.K. Maxx, and while people have made jokes about T.K. being T.J.'s younger brother, the real reason is not quite as fun. When T.J. Maxx decided to open stores in the UK, they were met with a competitor discount store called TJ Hughes. To avoid confusion among shoppers, the brand chose to change its name to ensure consumers knew the difference between the two brands. The name change worked — while T.K. Maxx is a smaller chain than here in America, it is still a popular and successful chain, with Europe having the second most stores just behind America, per Forbes.
The best finds at both T.J. and T.K. Maxx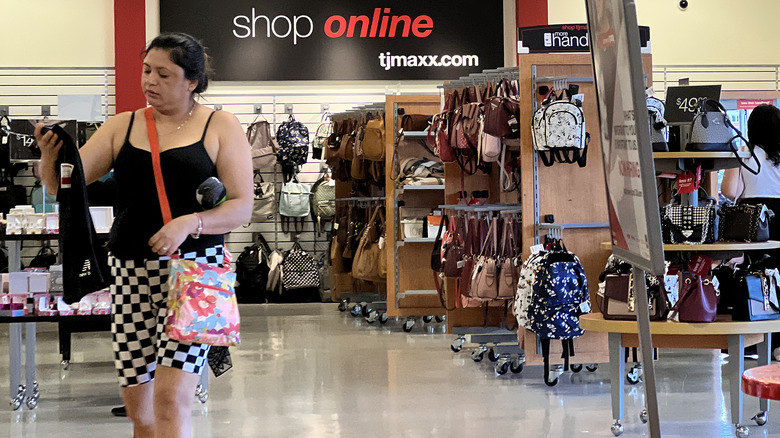 Chip Somodevilla/Getty Images
It's no secret that both T.J. and T.K. Maxx are go-to stores for anyone hoping to find a deal, but it's not always as simple as walking in and finding everything you need. In fact, according to SheFinds.com owner Michelle Madhok, shopping at one of these discount chains isn't about looking for what you need, per Business Insider. Instead, it's about "the hunt" and finding unexpected deals for things not on your list.
So whether you are shopping in the states at a T.J. Maxx or overseas at a T.K. Maxx, Madhok recommends shopping there for your favorite beauty products. While many people have expressed concerns about the products being expired, TikTokers and beauty experts alike have debunked this, explaining that you can find expired makeup anywhere and to just do your due diligence by checking labels and dates before purchasing. She also recommends branching out of the beauty aisle and buying things like pillows, storage bins, specialty food items, and workout clothes but skipping the baby toy aisle, as products may not be 100 percent safe, and the shoe aisle, as the discounts found on shoes are usually not that great.