Prince William Reportedly Resigned To The Fact That He Has Lost His Brother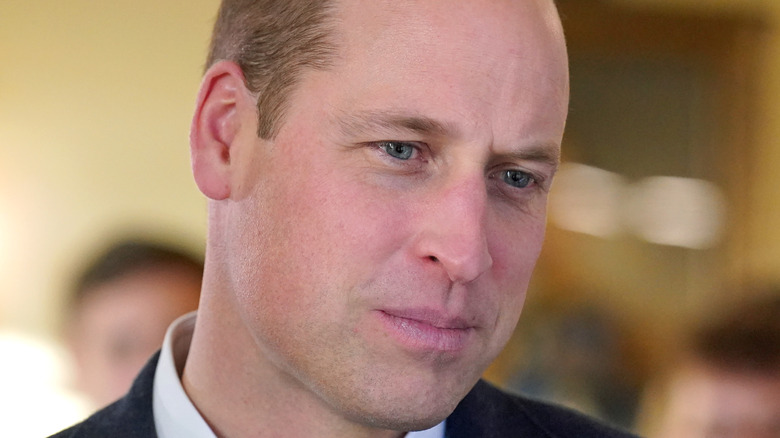 Wpa Pool/Getty Images
Despite the senior royals' desire to remain tight-lipped about their true feelings regarding Prince Harry's recent tell-all spree, it's no secret that William, the Prince of Wales, is not pleased with his brother. In spite of Harry recently confirming rumors about a potential reconciliation with King Charles and Prince William and the royal family reportedly planning a peace summit with Harry ahead of the king's coronation, it seems that the Prince of Wales is still not feeling the brotherly love. 
In fact, a source told Us Weekly that William "doesn't see how" his only brother could possibly "come back into the fold" at all. Between his record-breaking Netflix docuseries, "Harry & Meghan," the release of tell-all memoir, "Spare," and the numerous press junkets he's recently embarked on for both, the Duke of Sussex hasn't shied away from airing his family's dirty laundry in front of the world. 
Harry seemed to be taking shots at William, in particular, while promoting his latest projects and it's possible that the damage done is too deep for a familial reconciliation — at least as far as William is concerned, anyway.  
William has reportedly accepted the sad fate of their relationship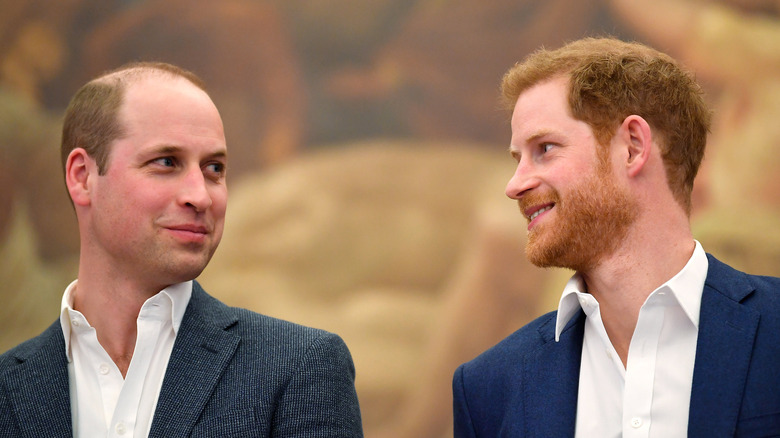 Wpa Pool/Getty Images
While the Duke of Sussex has made plenty of comments that surely upset his older brother, according to The Guardian, one passage in "Spare" stood out: Prince Harry recounted a physical altercation with Prince William, who allegedly attacked him during an argument that started with the Prince of Wales calling his brother's future wife "abrasive" and "rude." And it may have been the last straw. In "Daily News Headlines," royal expert Neil Sean claimed: "William is feeling pragmatic about the entire issue with his brother." 
Sean continued, "He feels that he has done everything in his power, his absolute best, to advise and guide Harry. Harry decided to take his own advice and now Prince William has told a very good source that he is resigned to the fact that he has lost his younger brother." The commentator then pointed out that, even if he wanted to reconcile with his younger sibling, moving on would be very difficult. 
Sean explained, "This is about mistrust. Even if he said let's forgive and forget, William feels there will always be a nagging feeling that if he lets Harry in, their conversations could be made public down the line." Ultimately, William misses his brother but wants to focus on his wife and kids. The royal expert added, "This could change in the future, but it goes to show where the brothers are right now. He feels Harry is a lost cause."