Royal Historian Says King Charles And Prince Harry Reconciliation Is Essential To The Monarchy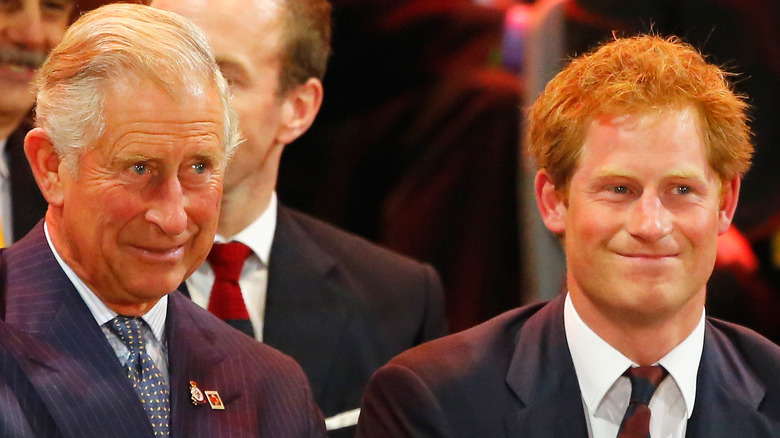 Paul Thomas/Getty Images
On Saturday, May 6, 2023, there will officially be a new king of England, per BBC. While the death Of Queen Elizabeth II automatically began King Charles III's reign, his upcoming coronation will formally give him his power and title and make him the head of the Church of England. With just three months to go until the historic day, Charles will surely want to have all his ducks in a row to ensure the best possible transition into the crown, and that will certainly mean it's time to make amends with his son, the Duke of Sussex.
While there was talk that the royal family was planning a peace summit with Prince Harry ahead of King Charles' coronation, since then, it's been reported that Prince William is resigned to the fact that he has lost his brother. While what's really going on behind the closed doors of Windsor Castle remains unknown to the public, the senior royals have been sure to stay silent about the myriad startling revelations and accusations in Harry's memoir, "Spare" (via Time). The royals' now-famous maxim is "never complain, never explain," so it's safe to say that they'd prefer to keep their lips sealed and have the problem go away on its own. Yet, with the clock ticking down to coronation day, some believe that Charles will have to make amends if he wants to see his family united at his historic event. 
Is reconciliation between Charles and Harry vital?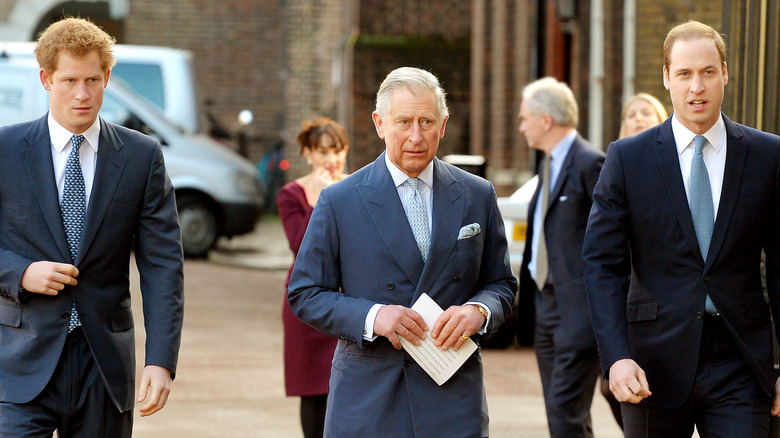 Wpa Pool/Getty Images
Per People, according to a source near the royal family, Charles "would want his son to be at the coronation to witness it. He would like to have Harry back in the family. If they don't sort it out, it will always be part of the King's reign and how he has left his family disjointed. He has had a reputation as a distant parent, and it would be awful for him for that to continue."
Royal historian Robert Lacey explained that maybe a reconciliation isn't actually necessary, saying, "Quite apart from [Charles'] paternal hope to reunite with his son, one of the jobs of the royal family is showing how to cope with the problems we all have in a human and thoughtful way. What will be a success for the family in the future is not reconciliation necessarily, but mutual acceptance of different ideas and priorities. It is almost insulting to ask, 'When are they going to kiss and make up?'"
Lacey went on to say that the royals have had many disagreements over the years, but they've put aside their differences for the good of the monarchy in the past and will again for the coronation. However, Harry allegedly stands by his previous calls for resolution, where he said, "The door is always open. The ball is in their court. There's a lot to be discussed, and I really hope that they are willing to sit down and talk about it" (via ITV).