King Charles' Major Move To Honor Queen Elizabeth's Longtime Passion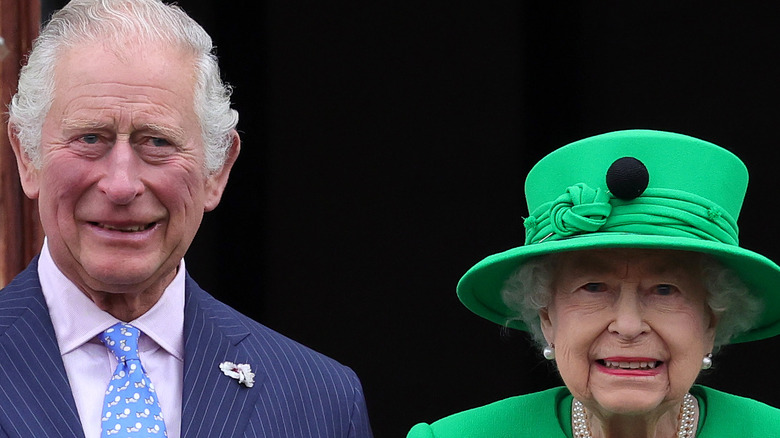 Chris Jackson/Getty Images
When Queen Elizabeth II passed away in September, she left some pretty big shoes to fill. As the U.K.'s longest-serving monarch, Queen Elizabeth ruled for an astonishing 70 years. And while Queen Elizabeth II was at the helm, she embraced many of the British monarchy's rituals and traditions — some of which have existed for centuries.
But now that King Charles' coronation will look at least a little different from Queen Elizabeth's. It's a chance to break with tradition and bring the monarchy into 2023. For example, rather than dressing up in silk stockings and breeches during his coronation come May — as countless royals have before him — King Charles will instead wear his military uniform. "Senior aides think breeches look too dated," a source shared with The Sun.
So far, the palace has advertised the coronation as a scaled-down affair compared to past celebrations, and one that will be "representative of a monarchy in a modern world," per Yahoo! 
Keeping Queen Elizabeth II's legacy alive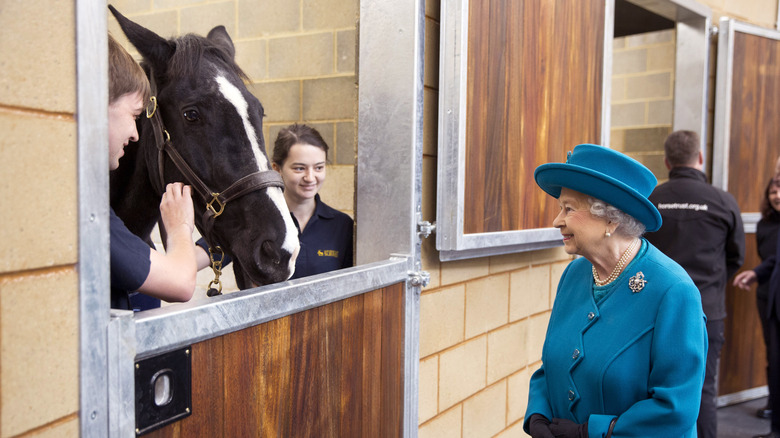 Wpa Pool/Getty Images
While King Charles might be taking steps to modernize the monarchy, that doesn't mean he's eschewing his mother's legacy. In December, King Charles revealed a plaque in Westminster Hall that honors the queen's lying-in-state, as part of a tradition that began in 1910 with King Edward VII.
And, more recently, King Charles elected to continue one of Queen Elizabeth's favorite traditions: the training of royal racehorses. Although it was previously reported that King Charles sold some of the queen's beloved horses, it was with the desire to minimize the monarchy's horse-breeding operations rather than cease them entirely. To wit: King Charles and Queen Camilla recently sent their racehorse trainer Ralph Beckett four juvenile horses bred by the late queen at her Sandringham estate. Beckett has worked with the couple for 15 years now, and it appears that relationship will continue. "It was a bit of a shock ... I did a double-take. It's a real honor and very exciting," Beckett said when landing the gig (via Royal Central). 
Who knows — maybe with time, King Charles will embrace his mother's love of corgis as well.