Hallmark Actors Who Sadly Died
Kevin Winter/Getty Images
If it's hope-giving and heartwarming, it's Hallmark. For years, the beloved channel, with its consistent offering of feel-good productions, has enriched the portfolio of actors with already prolific careers in film and television. For instance, acting greats like Cindy Williams and Peter Falk sought to widen the scope of their presence in the industry by taking projects with Hallmark long after they had crossed the ultimate artistic checkpoint of Oscar nominations. As Hallmark hotshot Michael Rady told The New Yorker, "Hallmark finds you — you don't find them." Considering the cable network's genesis links it back to greeting cards, it's safe to presume that Hallmark follows a tried-and-tested formula of stories that appeal to the masses' emotions. 
Hallmark films, however, fulfill more than just imbuing their audiences with tender sentiments. For actors like Anne Heche, these films were integral to her sustenance when the rest of the entertainment industry supposedly snubbed her. "Were they the best movies? Not all of them," she admitted, not without adding that the channel kept her afloat with opportunities to do what she loved (via The Daily Mail). Time has passed since the death of Heche and other notables who graced Hallmark — and yet, their spirit still sparkles through the roles that fans continue to love. 
Scroll through the rich legacies of some fan-favorite Hallmark stars who left behind a wealth of work! 
Michael Kopsa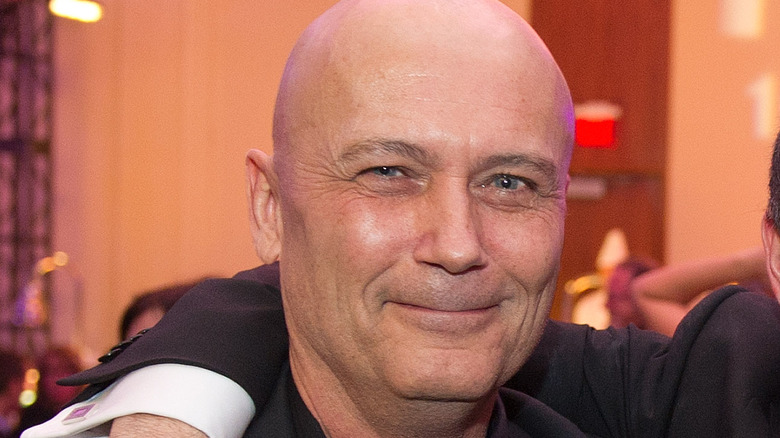 Rich Lam/Getty Images
Michael Kopsa's catalog of talents was exhaustive. "He was an incredible stage and screen actor, voice actor, carpenter, musician, and painter," his ex-wife and actor Lucia Frangione tweeted after the "Fringe" star died on October 23, 2022, from a brain tumor. The light-eyed Canadian boasted credits ranging all the way from animation to film and television. His talents made him a top choice for English dubbing across animé productions and video games, such as "Dragon Ball Z" and "Ninjago." Starring in legacy sci-fi like "Stargate SG-1" and "The X-Files" entrenched Kopsa deeply into pop culture. 
As noted by Toronto Sun, this became his niche. However, given his varied skill set, Kopsa didn't hesitate to expand his spectrum of genres. With Hallmark, for instance, the actor made a splash in feel-good festive productions including the "Father Christmas" series. The channel mourned Kopsa's death, remembering him as "a friend and colleague to many" (via Instagram). 
He possessed a strong personality, according to his rep Jamie Levitt, who told People, "If he presented crusty on the outside, it was only to protect his gooey heart." Kopsa, whose commitment to his craft was well-known, once reflected on the power of his profession to GateWorld: "You go into it, and then you start to realize what kind of impact it can have and not to underestimate that." 
Doris Roberts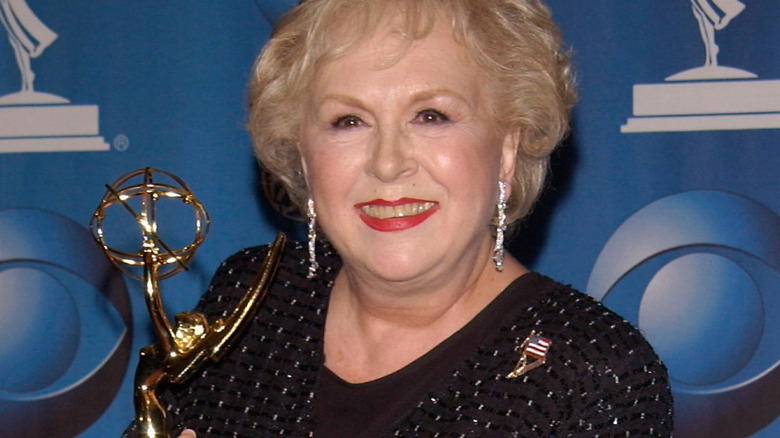 Featureflash Photo Agency/Shutterstock
Everybody who loves Raymond remembers Doris Roberts. The five-time Emmy awardee, famous for her decadelong role as Marie Barone on the CBS sitcom "Everybody Loves Raymond," kept fans entertained until her death on April 17, 2016. TMZ reported that Roberts had suffered a severe stroke at her home in Los Angeles. Roberts' death was mourned by many notables, including her longtime sitcom family. Lead star Ray Romano, who played Roberts' son, recalled her years of "nurturing and mentoring a young, green comic" like him, while co-star Patricia Heaton remembered her as a "consummate professional" (via People). 
While she skyrocketed to mainstream fame through her sitcom stint, Roberts' acting career went as far back as the 1950s, when she made single-episode appearances in television shows like "Suspense" and "Brenner" before going on to star in films like "The Honeymoon Killers" and "A New Leaf" that kept her working through the 1970s. Her small screen credits spanned television movies, notably playing the well-loved Mrs. Miracle in productions from Hallmark.
Talking with Parade, Roberts revealed her dissatisfaction with modern-day television romances and touched upon why her audiences related to her: "I'm not a bull artist. I tell it like it is. ... I'm one of the people. And they know that." 
Peter Falk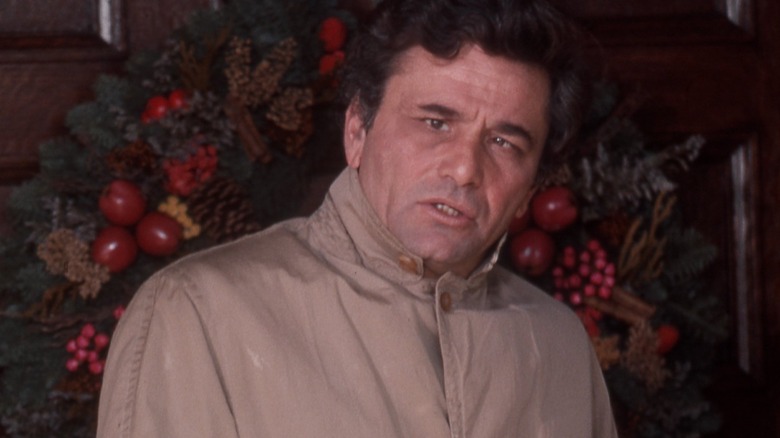 Michael Ochs Archives/Getty Images
For someone who started off working at a white-collar job, Peter Falk sure conquered great heights in the film and television industry. Rising through childhood struggles with cancer that left him with a glass eye, Falk began his screen career with minor roles on the small screen, making his big screen debut with the 1958 film "Wind Across the Everglades." Falk's genius was immediately apparent, and by 1961, he had earned his first Oscar and Emmy nominations — a rare feat at the time. His glittering streak continued into the next year with the film "Pocketful of Miracles" and NBC's "The Dick Powell Theatre," before Falk's defining role came to him in 1971.
Always pursuing "just one more thing" as one of television's most legendary detectives, Falk starred in "Columbo" for over three decades. His raincoat-wearing, cigar-smoking alter ego — whose idiosyncrasies endeared him to fans as much as his mystery-solving abilities — raked in four Emmys and a Golden Globe for Falk, who simultaneously humored moviegoers with comedy hits like "The In-Laws" and "The Brink's Job." 
In later years, Falk diversified his range as Max the angel in a string of sentimental holiday productions from Hallmark. A sharp-witted actor who never let his impaired eyesight precipitate a single dull moment in his career, Falk died on June 23, 2011, at his Beverly Hills home. He had reportedly lived with Alzheimer's disease during his final years. 
Anne Heche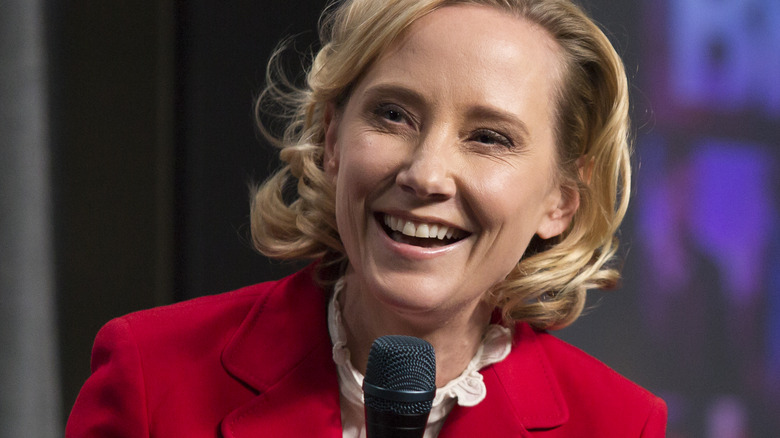 Vincent Sandoval/Getty Images
Small-screen veteran Anne Heche died on August 12, 2022, under tragic circumstances that were widely covered in the press. A Hallmark holiday fixture with specials like "Silver Bells" and "One Christmas Eve," Heche was driving around Los Angeles on August 5 when she reportedly crashed her vehicle into a house (via TMZ). The residence, as well as Heche's Mini Cooper, caught fire. 
It took about 45 minutes for the fire department to rescue Heche. She fell into a coma and, though initial statements from her reps initially described her condition as stable, Heche was declared brain-dead within a week. According to People, the actor died of anoxic brain injury that prevented oxygen from reaching her brain, with toxicology reports confirming that Heche wasn't on drugs at the time of the crash. 
Tributes to Heche poured in from all quarters of Hollywood. Her presence in the industry was marked by a versatile choice of films like "Wag the Dog," "Six Days Seven Nights," and "Donnie Brasco." The Emmy winner's association with Hallmark began in the 1990s when she debuted with the television film "O Pioneers!" Over the decades, she established herself as a fan favorite. While her career was diverse, she revealed that TV "kept food on my table" when Hollywood allegedly blacklisted her after she went public with her relationship with Ellen DeGeneres (via The Daily Mail). 
Marta DuBois
Vince Bucci/Getty Images
For the decades that she was active on-screen, Marta DuBois had an eclectic career. Hailing from Panama, she answered her calling for performance notably in the 1980s, with appearances in shows like "Voyagers!" and "Matt Houston." Her first major role came in 1982 with the drama series "Tales of the Gold Monkey," in which she portrayed a princess.
A consistent element of suspense streaked through a large part of DuBois' acting repertoire, starting with her debut film role in the 1979 crime thriller "Boulevard Nights" and going all the way to her definitive role in Hallmark's iconic "McBride" film series. In the latter, DuBois charmed as detective Roberta Hansen who, along with John Larroquette's Mike McBride, was crucial to bringing mysteries to a close across the series.
As noted by Turner Classic Movies, DuBois established herself as a forceful, impressive presence in male-led shows, such as when she co-starred in "Magnum, P.I." with Tom Selleck or joined the macho cast of "The Trial of the Incredible Hulk." Meanwhile, plenty of guest appearances peppered her resume, with DuBois marking her last role with the crime-comedy show "Bones" in 2013. Mentored under Sal Dano, DuBois in later years became an acting coach in Los Angeles herself (via More Than Cake). She died on May 8, 2018. She suffered a brain aneurysm, her mentor wrote on Facebook.
Clarence Williams III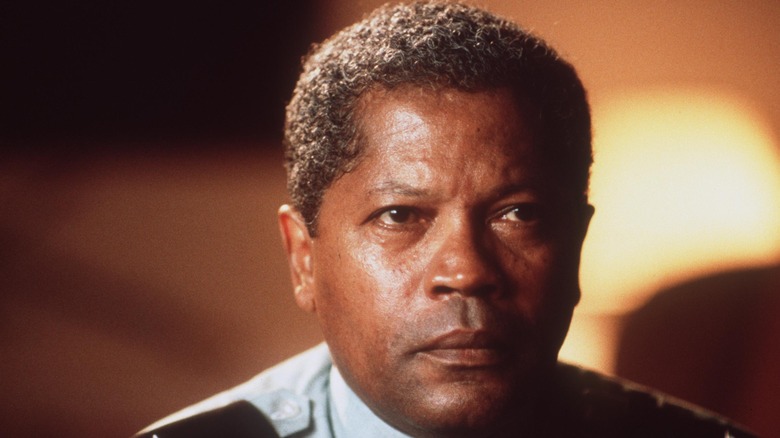 Getty Images
An acting veteran who exercised massive influence as a Black icon on television, Clarence Williams III died on June 4, 2021. He had been living with colon cancer, The Associated Press reported. Across the board, tributes for Williams recognized him as a cultural giant whose cool screen presence was an inspiring force in the life of many. "It's kind of nice for kids to see a reflection of themselves," Williams once sagely remarked (via The New York Times). 
From director Peyton Reed to singer-songwriter Lenny Kravitz, all eulogized Williams' work, starting, of course, with the iconic Linc Hayes on ABC's pathbreaking crime drama "The Mod Squad." The show played with themes of counterculture attractive to the "flower power" generation of the 1960s, and Williams was one-third of television's hippest youth trio for half a decade, establishing himself as an important actor whose 50-year career stretched from Broadway to cinema. 
On Hallmark, his stint as Philby in the "Mystery Woman" series kept audiences hooked. Williams' feature film credits included 1984's hugely successful "Purple Rain" in which he played the role of Prince's father. To Williams, the ultimate virtue throughout his career was patience. He said, "It's not a 100-yard dash, it's a long-distance run" (via BBC).
Luke Perry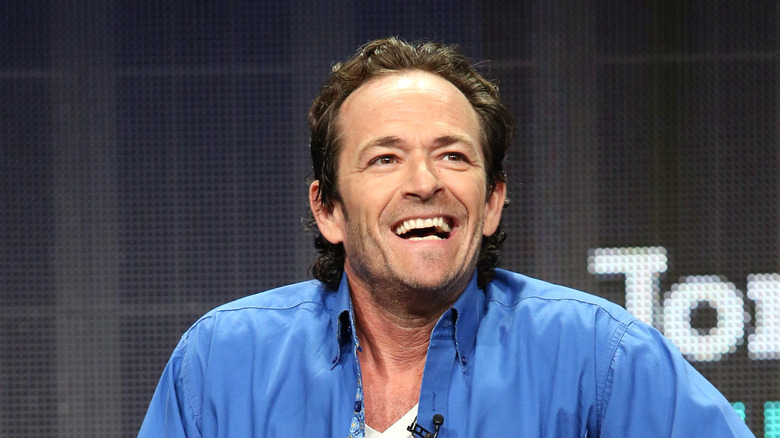 Frederick M. Brown/Getty Images
Four decades of work embedded Luke Perry deeply into television pop culture. From Fred Andrews in "Riverdale" to Dylan McKay in "Beverly Hills, 90210," Perry was a fixture in trendy shows that drew a wide fan base, thereby fashioning himself into a youth icon early in his small-screen career. An ageless heartthrob showered with letters and mobbed by fans at the peak of his fame, Perry grew up in Fredericktown, Ohio, where he was "awesome with the girls," as his brother told People. 
He quickly became a favorite among television-watching masses that caught his appearances across popular shows like "Will & Grace," "Criminal Minds," and "Community." His tenure in films was no less impressive, ranging from a string of Hallmark crime dramas — his role as John Goodnight standing out in his repertoire — to his swan song in the star-studded "Once Upon a Time in Hollywood." 
On March 4, 2019, the entertainment industry shook when news surfaced that Perry had died of a massive stroke. He was 52. As reported by TMZ, Perry was rushed to the hospital, but over the next week, his health declined. While Perry's fatal stroke at a young age prompted public shock, NBC News observed that his father had also experienced early death from a heart attack. 
Alan Thicke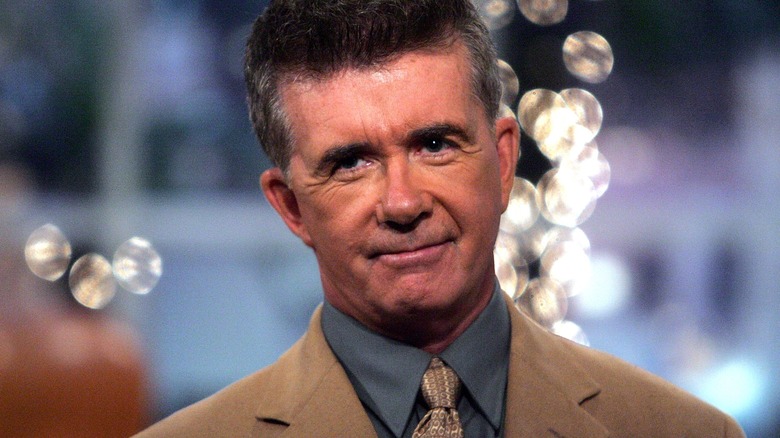 Frazer Harrison/Getty Images
Three-time Emmy-nominated star Alan Thicke was a master of all trades, from acting to composing to hosting. Best known for playing Jason Seaver on the iconic 1980s sitcom "Growing Pains," which earned him a spot on the list of America's favorite television dads, Thicke entertained fans for close to five decades. A lot of his early credits included work behind the camera as a writer, in addition to the composition of memorable television themes like "Diff'rent Strokes."
Thicke's prolific career earned him great honor in his home country of Canada, where he earned a star on the Walk of Fame in 2013. Television films were an integral part of Thicke's small-screen run, including those produced by Hallmark, where he played another ever-beloved paternal presence in "Notes from Dad," and also appeared in festive specials "Let It Snow" and "Stop the Wedding." 
On December 13, 2016, Thicke died from what experts said was a rare heart condition caused by an aortic rupture. "It's a lot less common than someone suffering a heart attack but the symptoms are very similar," cardiologist Brian Taschner told USA Today. And Los Angeles Times reported that in the hours before his death, Thicke was out for a game of hockey in Burbank when he collapsed. He is survived by his wife and three sons, including singer-songwriter Robin Thicke of "Blurred Lines" fame.
Kenneth Welsh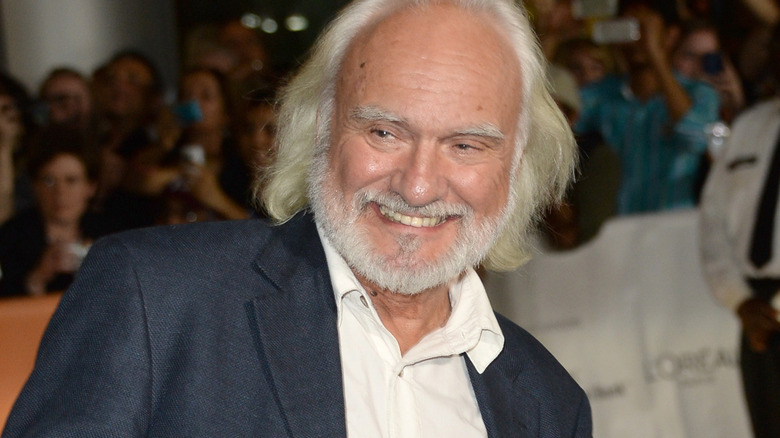 Jason Merritt/Getty Images
It takes a special talent to cement your place in television history as a memorable villain over just 10 episodes. As Windom Earle in the classic 1990s series "Twin Peaks," Kenneth Welsh did just that. ACTRA, a performing arts union in Canada, hailed him on Twitter as "one of Canada's all-time great performers, with hundreds of memorable roles spanning decades." He died on May 5, 2022, at his home in Ontario following a struggle with cancer, his agent told The New York Times. The 80-year-old left behind a rich legacy of work, capped off by a final appearance in an episode of the comedy series "The Kids in the Hall." 
Television comprised a large part of his career, with Welsh stepping into roles of historical and cultural import. His work in Canadian and American films brought him on screen with some of cinema's most revolutionary names, including Marlon Brando and Meryl Streep. The 2000s proved especially significant for Welsh, following roles in successful films like "The Aviator" and "The Day After Tomorrow." Though he told 25 Years Later that Windom Earle remained his favorite television character to play, the veteran blessed crime thriller fanatics with an unforgettable rendition of Dr. Watson beside Matt Frewer's Sherlock Holmes in a series of Hallmark films.
Cindy Williams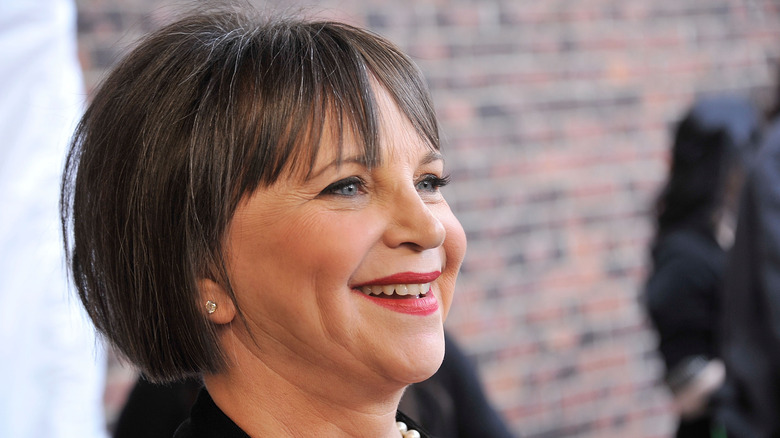 Gary Gershoff/Getty Images
Sitcom veteran Cindy Williams, whose television legacy was defined by her iconic role as the affable Shirley Feeney, left generations of fans heartbroken after she died on January 25, 2023. Her death, which followed a period of illness, was confirmed in a statement by her children who paid homage to her "brilliant sense of humor and a glittering spirit that everyone loved" (via CNN). It seems Williams was born to be a star, and her inclination to acting came at a young age. "I always knew I could make people laugh even in grade school," Williams said in an Emmys interview, revealing that she was even voted funniest woman in high school (via YouTube). 
The forecast was sound, since Williams, along with her co-star Penny Marshall, would go on to lead ABC's superhit comedy "Laverne & Shirley" between 1976 and 1982. Even long after her career peak, Williams continued to light up the screen, with Hallmark giving her an opportunity to team up with fellow sitcom star Shelley Long in the 2012 film "Strawberry Summer".
In a testament to her acting genius beyond the small screen, Williams was also associated with critically acclaimed cinema, starring in Oscar-nominated films "American Graffiti" and "The Conversation" in the 1970s. The Hollywood Walk of Fame, which honored Williams with a star in 2004, noted that the actor was in the running for one of pop culture's most iconic figures, Princess Leia from "Star Wars." 
Kirby Morrow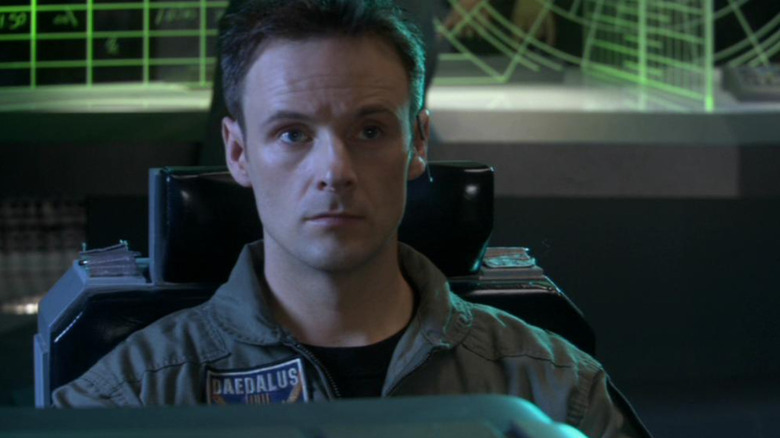 Syfy
If you're a fan of animations or are a video game geek, there's a good chance you have heard Kirby Morrow's voice at one point. A prolific voice artist with an exhaustive body of work, Morrow was an English dubbing expert who lent his skill to a range of beloved animé — from "Dragon Ball Z" to "Mobile Suit Gundam Wing" — as well as animations like "Ninjago" and series based on fantasy favorite characters including Marvel superheroes. Much of the Canadian's screen acting credits were on television. He played Captain Dave Kleinman in the iconic sci-fi "Stargate: Atlantis." In 2014, he left viewers heart-eyed as the romantic lead in Hallmark's "A Ring by Spring."
Morrow died on November 18, 2020, following a history of substance abuse. The actor's brother Casey Morrow confirmed the news on social media, writing on Facebook that "his body finally could not keep up." The heartbreaking statement included a snippet from Morrow's journal, in which he had poured his emotions out: "If there is any one constant in my life, it is the overwhelming moments of reality that remind me I am never completely in control of my own mind." Tributes streamed in for Morrow from friends and fans online, while his brother initiated a scholarship in his name to help aspiring performers.