Sarah Ferguson Imagines Being A Grandparent Alongside Princess Diana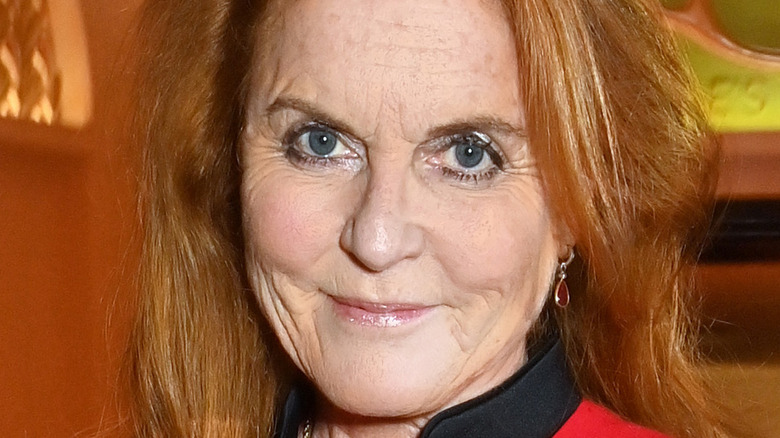 David M. Benett/Getty Images
While Sarah Ferguson, Duchess of York, isn't a blood relative of the royal family, she's been a part of it for quite some time, even after her divorce from Prince Andrew. These days, there's plenty to talk about when it comes to the royal family, especially as details for King Charles' coronation are confirmed in the months leading up to the historic event. Fergie, as she's better known, has never been afraid to speak her mind, but she's even more confident these days. During her recent appearance on "Good Morning America,"she shared, "I feel liberated, and I don't know whether it's the queen passing on that I now think I can just sort of say openly what I want to say ... I'm really truly authentic Sarah now."
The "truly authentic Sarah" has been open about the many goings on in the world of the Windsors, even weighing in on Harry and Meghan's royal family rift. She says, "I have been judged all my life, and I have no judgment on the Sussexes" (via People). 
There's no one who can better understand what it's like to be thrown into the royal family than Fergie. Because of her unique perspective, it's no wonder that fans are curious about her opinions on what's going on with the royals. These days, though, it seems that in addition to her unique relationship with the family, her role as grandmother has also changed her perspective on things. 
Fergie talks about how Princess Diana might feel today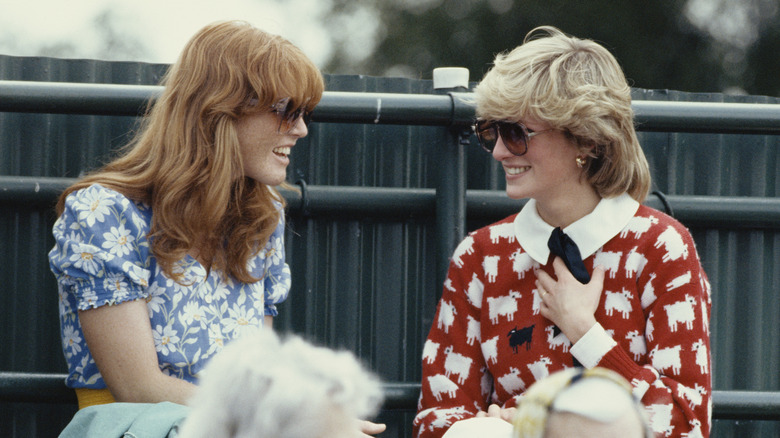 Georges De Keerle/Getty Images
In her March 7 interview with "Good Morning America," Sarah Ferguson, Duchess of York, discussed how she feels the late Princess Diana would react to the drama with the royal family today and the common role she thinks the two would bond over. "Diana would be very proud of her grandchildren," she shared. "I think we'd have a granny-off. Because she would run faster in the races ... I wonder ... she'd probably be funnier. No, I think I'd be funnier."
No matter what rumors and speculation plagued Princess Diana's life, it was clear that she loved her two sons. These days, William, Prince of Wales, and Harry, Duke of Sussex, are on far from good terms, with Prince William reportedly resigned to the fact that he has lost his brother. Yet, Fergie looks on the bright side when discussing the current state of things for her nephews. "[Diana's] boys are really special boys," she explained. "What I'm thrilled about is seeing Harry so happy. And he's got a beautiful wife and beautiful children."
Furthermore, when speaking to The Telegraph, Fergie said, "[Meghan] has made Harry very happy, and that is so nice. Honestly, he's so happy with her. She really loves him. And I think that's beautiful – and that Diana would be proud of him and her lovely grandchildren." Based on how well Fergie knew Diana, it seems that's a very good guess.