Queen Camilla's Title Change Seemingly Confirmed In Coronation Bible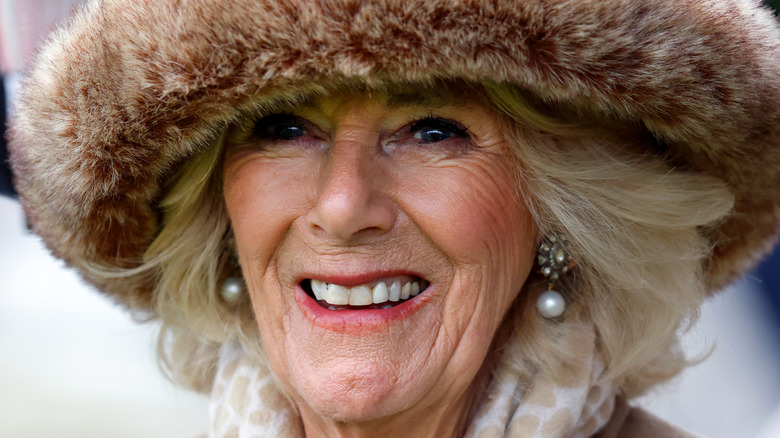 Max Mumby/indigo/Getty Images
When King Charles III became king, his wife, Camilla Parker Bowles, became queen consort. This title change was officially endorsed by Queen Elizabeth when she commemorated her 70th anniversary on the throne. While Camilla was originally projected to have the title of princess consort, she established a positive reputation as a working royal. After almost 18 years of service, Camilla has proven herself on the job.
The consort addendum denotes that Camilla married into the monarchy, unlike Elizabeth who was queen regnant, since she was born to take her royal role. According to Lady Anne Glenconner, Princess Margaret's former lady-in-waiting, Camilla's title reflects her role as a strong partner to King Charles. "You could see their body language together. You could just tell they're very happy. And I think that's her secret [to their marriage], Glenconner told Fox News Digital. "She's not going to make herself into a star. ... She's his wife, she's supporting him."
It's been just over a year since Camilla's queen consort title was first confirmed by Queen Elizabeth, and now recent reports forecast that Camilla's title will be shortened following Charles' May 6 coronation. Previously, the Daily Mail surmised that the official change would be documented in the Court Circular, where royal appearances are officially cataloged. While Camilla's updated title is indeed appearing in print, it's a different medium.
It's Queen Camilla, not queen consort, in the Coronation edition of the Bible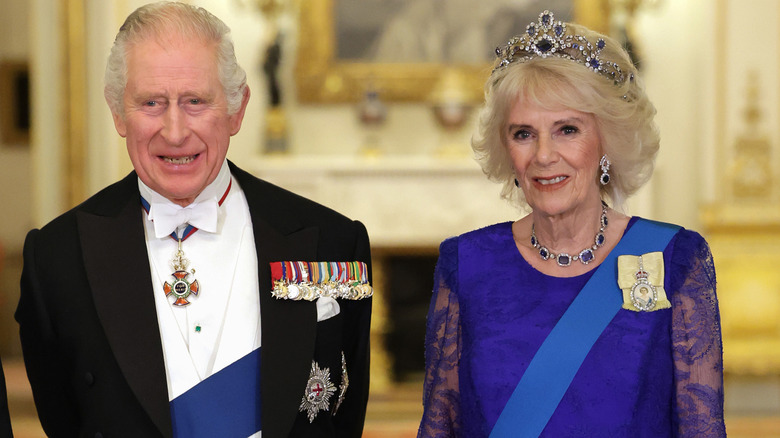 Chris Jackson/Getty Images
Consort Camilla Parker Bowles' shorter title is making its debut in a special edition of the Bible that's being printed in honor of King Charles' coronation. As reported by the Mirror, the book contains the following: "To commemorate the Coronation of their majesties King Charles lll and Queen Camilla. In the Abbey Church of St Peter. Westminster. The sixth day of May 2023." The ceremony is led by the Archbishop of Canterbury, and as Buckingham Palace said in a statement to The Telegraph, "The Coronation is a solemn religious service, together with an occasion for celebration and pageantry." 
Special Bibles were also part of Queen Elizabeth's 1953 coronation. Back then, Oxford University Press printed 25 special Bibles for the occasion. This edition featured a red leather cover, along with crowns and Elizabeth's royal cipher. While Elizabeth II's Coronation Bibles were given as gifts, for Charles' coronation, Oxford University Press and Cambridge University Press will release commemorative editions for public purchase. Both will feature Charles' cipher on the cover.
Like past queen consorts, Queen Camilla will be crowned alongside her husband during the May 6 ceremony. While some people feel there is a distinction between the title queen consort and queen, calling Camilla queen upholds historical precedents. "'Consort' is a description, not a title," said Rose Wild, archivist for The Times. "While all previous wives of kings have been queens consort, none have been referred to as such."