Raffia Accessories Will Be Everywhere In Summer 2023. Here Are Our Best Tips For Styling Them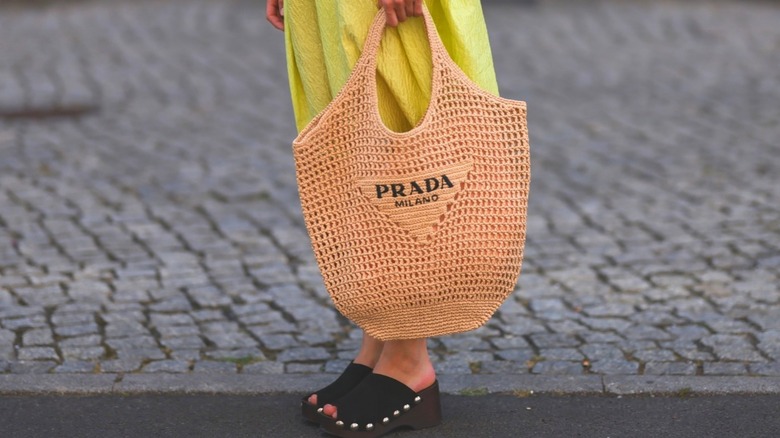 Jeremy Moeller/Getty Images
Accessories have taken on a life of their own in 2023. From bigger and bolder jewelry pieces to the unexpected rosette trend spotted all over the red carpet, accessories are no longer the backdrop to a look but rather the tool to elevate it. Whether you're into the balletcore revival and have several pairs of leg warmers or have been embracing the gorgeously delicate pearl trend, there are tons of accessory styles to pick from. Amongst these trends is raffia, which is the latest trend forecasted to be huge in summer 2023.
It may only just be spring, but starting to plan your summer looks now will mean you're ahead of the style game when the warm weather hits. Everyone knows about straw hats and beach bags, but the raffia trend of 2023 isn't just reserved for vacation. You can expect to see influencers and celebs with at least one raffia accessory in the upcoming months, whether they're abroad or not.
Here are all the best raffia accessories to look out for and how to style them for your summer looks.
You can never go wrong with a classic straw boater hat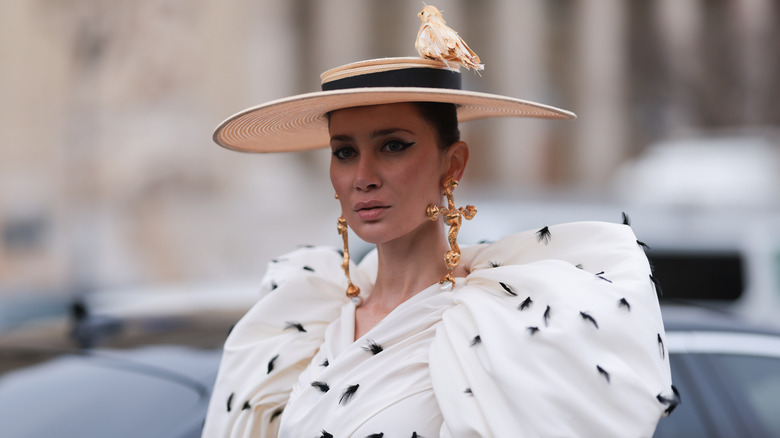 Jeremy Moeller/Getty Images
Nothing says vacation more than a straw hat, but 2023's version puts a twist on the style. You don't have to go all out with a comically large hat — even one that's slightly oversized will lend your outfit a chic look. Style it with a puff-sleeve flowy dress or midi dress when you're on vacation and with a pretty blouse and straight-leg jeans when at home. The hat should be the main focus of the look, so keep any other accessories to a minimum.
Take on Parisian chic with a raffia headband
A raffia headband is a solid alternative if wide-brimmed hats aren't your style. Raffia headbands come in various designs, but a popular style has a knot in the center. Not just for summer, headbands look great with both straight-leg jeans and a t-shirt or with a boho-style maxi dress. Go for a headband in a light color if you want something that screams summer, or a black one if you want to wear your headband in all seasons.
The trend also extends to shoes
The raffia trend isn't restricted to headwear, either. Featuring a naturally summery style, heeled raffia sandals are a good way to make an outfit slightly more formal while still keeping with the trend. Dress them up with a colorful dress or dress down with some linen pants. Espadrilles may be the quintessential vacation shoe, but a raffia sandal will ensure your outfit is giving dinner and drinks vibes rather than a vacation beach walk. Platform raffia sandals are also '70s inspired — lean into this with flowy silhouettes.
A raffia bag is both practical and timelessly chic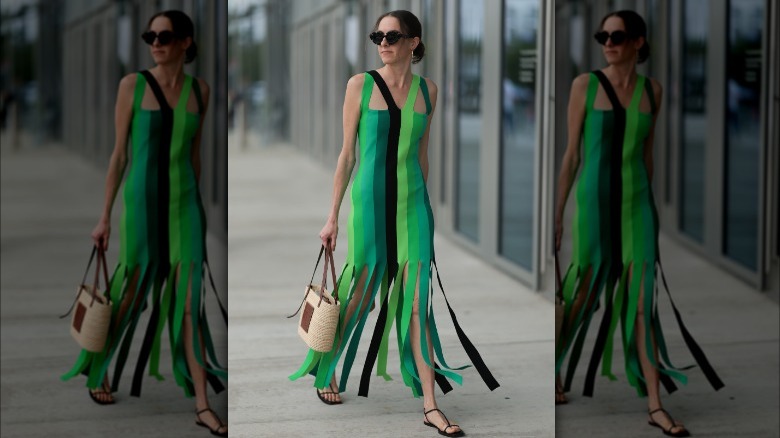 Jeremy Moeller/Getty Images
The impossibly tiny handbag trend has made a comeback, and while we're not saying to get a bag that's so small you can't even fit your phone, stepping out with a small raffia bag will hit two trends in one. You don't have to stick to small bags, though. No matter the shape, raffia bags have made a splash, with Gucci, Isabel Marant, and Prada being just a few of the designers to release their spin on the style. Pair your raffia bag with cowboy boots and denim for a western style or opt for a fun, colorful maxi dress.