The Young And The Restless Star Eric Braeden Puts Eva Longoria On Blast For Slamming Soaps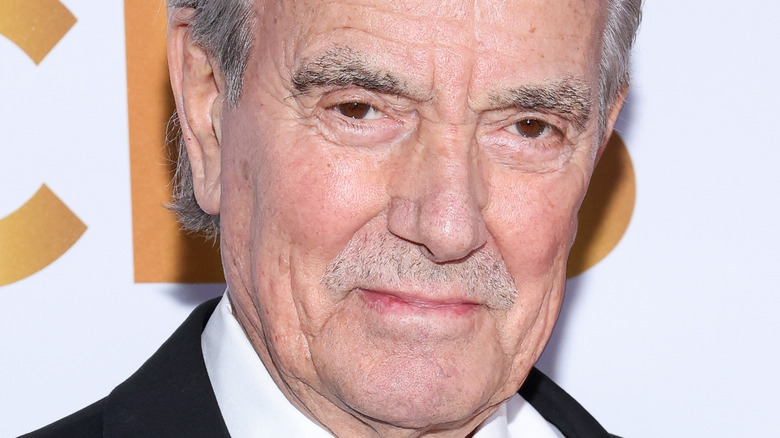 Victoria Sirakova/Getty Images
German-born actor Eric Braeden has enjoyed great success as a soap opera star, playing business tycoon Victor Newman on "The Young and the Restless" for an incredible 43 years. He's also among the numerous soap actors who share their lives and personal musings on social media. Braeden has discussed everything from reflecting on growing up in post-World War II Germany to reminiscing about working on the film "Titanic," and has even given updates on his knee surgery.
Braeden has never been one to mince words when offering his honest opinion. There was a point in 2018 when former "Y&R" head writer and executive producer Mal Young began moving many of the legacy characters out of the storyline forefront, and even fired long-standing actor Doug Davidson. After the regime finally changed, Braeden was brutally honest about what really happened. 
During a Facebook "Ask Me Anything" session, he remarked, "Well, let me be honest with you. There was an attempt by the former executive producer and head writer [Mal Young] to diminish the role of Victor Newman. I'll say very clearly and very succinctly: He attempted to diminish it. To bring the character down." Braeden added, "I'll never forgive him for that. But he's gone." Now, the actor has offered a fiery response to one star's statement about working in soaps. 
Braeden fought back against her claims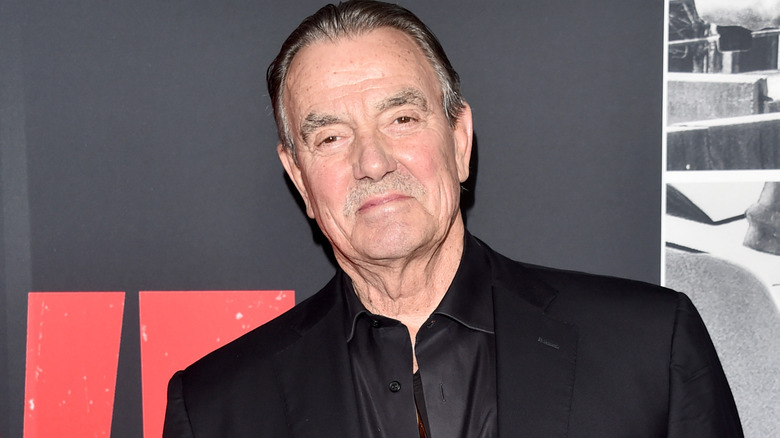 Alberto E. Rodriguez/Getty Images
Recently, a viewer posted a clip on Twitter from an interview Eva Longoria did on "Who's Talking to Chris Wallace." Longoria claimed that when she was playing Isabela Brana on "The Young and the Restless," in 2001, she was simultaneously juggling her day job as a headhunter for a temp agency, which she did from her dressing room to help boost her income. "I would hide the fact that I was on 'The Young and the Restless' to my clients," Longoria admitted, adding, "Because they didn't want, like, a dumb actress handling their accounts."
"Y&R" star Eric Braeden took exception to this, responding with, "EVA LONGORIA: you just made derogatory remarks about daytime actors! You simply weren't good enough to survive the pressures of this medium! You were very lucky to get on that 'housewife' show! You did one show in 8-12 days, with mediocre but salacious dialogue!" He continued, "Our actresses would run rings around you!! And they did then!! From Robert De Nero[sic] to whoever they all are, many of them started in the medium you denigrate! It shows a complete lack of class!!"
Some fans didn't see an insult from Longoria, with one arguing, "That's all she said? He's overreacting. Struggling actors (whatever genre they are in) just don't go around bragging at their other job that they are a struggling actor on the side. She didn't insult daytime soaps." Braeden disagreed, and the discussion continues apace.