The Stretchy Pants Fashion Hack That Will Expand Your Layering Options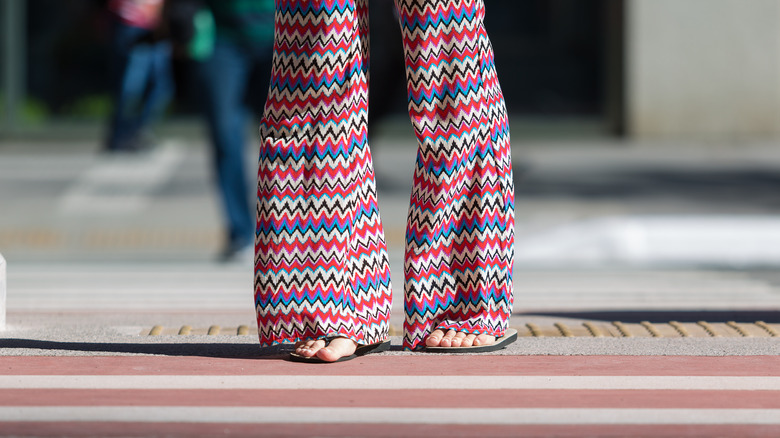 Will Rodrigues/Shutterstock
Layering is a fashion term that's come to be associated with winter and cool climates. Whether you intend to or not, you probably have a few scarves hanging in your closet, along with some cardigans you pull out for walks during the fall. And don't forget the lantern-sleeve dress that you usually wear with a blazer. Style has evolved so much that even piling on more than two articles of clothing on yourself can now look quite trendy. There are even layering tricks that won't require your bulky winter coats anymore.  
In other words, layering expands your choices, according to the chief design officer of Aerie, Andrea Jagaric, via InStyle. "Look for options that are versatile and give you the option to mix and match for multiple different looks," she told the publication. 
Given this level of layering creativity, you'd think that every avenue has been explored already. Turns out that's not the case. TikTok, the place for all cute fashion hacks, is back with a stretchy pants tip that's kicking things up a notch.  
Stretchy pants don't always have to be worn as pants
Have you ever looked at your pair of floral wide-leg pants or sheer trousers you usually pull over shorts in warmer months and wondered if they'd ever see the light of day in cooler weather? According to a new TikTok fashion hack that will transform your closet, they just might do so. 
Fashion TikTok user, Mia Marquez, demonstrated how the styling tip using her sheer stretchy pants added an instant lift to her simple rose-colored jumpsuit. It's perfect for those days when you want to wear your strappy dress in the fall but still need some extra coverage in case you find yourself feeling a bit chilly. To do so, hold the pants up by the waist, slip your right arm into the right trouser leg, shift the pants behind you, insert your left arm into the left pant leg, and voilà, you've got yourself some makeshift long sleeves.  
Try the pants-as-sleeves look with crop tops, shorts, or even your favorite black tube dress. A bright and flowery pair of stretchy pants might be just what you need to elevate a simple monotone look.
You can try the hack with cargo pants too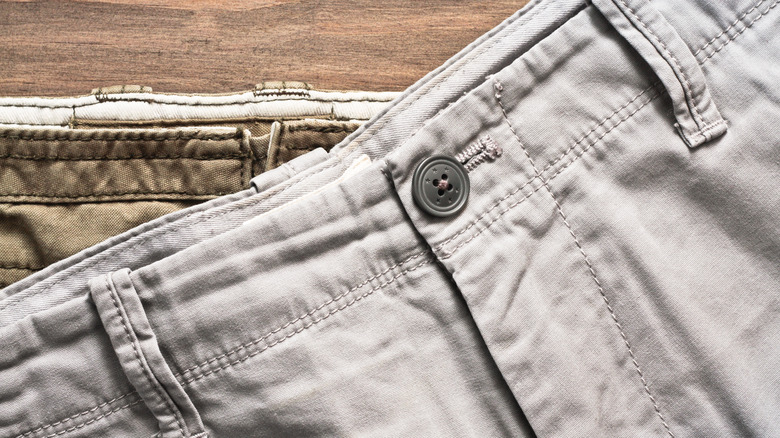 Tom Gowanlock/Shutterstock
Along with stretchy bottoms, cargo pants are a great alternative to casual wear that usually involves jeans, yoga pants, or tights. They've also got loads of pockets, which make them so efficient. J-Lo may have influenced a number of fans to wear them in the early 2000s but cargo trousers have come a long way and taken on a lot of variations since then. This includes doubling as sleeves with your favorite tube top in the colder months. 
For this hack, follow the same instructions you would with the stretchy pants. In other words, insert your hands where your legs would normally go, just as TikTok user, Kaylah Harden, demonstrated. Use the DIY long sleeves to pull together a simple crop top and skirt look and you've got your layering sorted for the evening. 
All in all, covering up for more conservative affairs or in cooler climates doesn't always have to involve scarves and cardigans. Your pants can double up as sleeves and save the day too.