Meghan Markle's Defamation Suit With Half-Sister Samantha Is Finally Over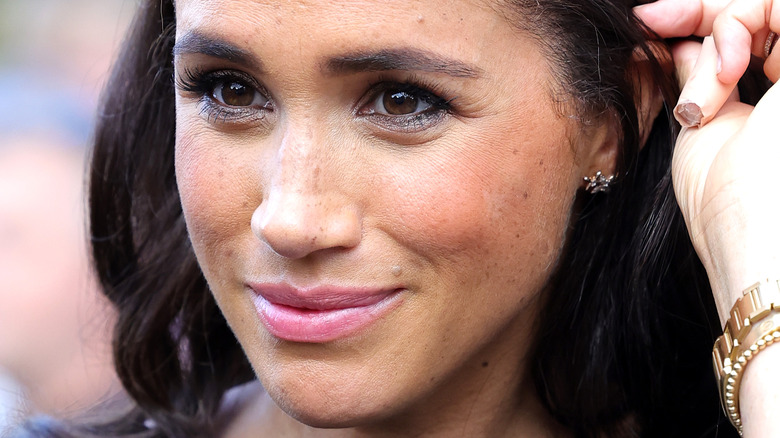 Chris Jackson/Getty Images
There's certainly no shortage of battles in Meghan Markle's life at the moment. Yet, it's likely that the Duchess of Sussex is breathing a sigh of relief today, as one unpleasant chapter is coming to a close and at least one battle has been won. It's no secret that there has been plenty of drama surrounding Meghan Markle and her sister, Samantha. Since Prince Harry and Meghan Markle tied the knot, Samantha has had no interest in maintaining a relationship with her half-sister, but she has had an interest in spending plenty of time in the public eye at Meghan's expense. Samantha has made her fair share of disturbing allegations against Meghan, all culminating in a $75,000 lawsuit.
Samantha sued Meghan for "demonstrably false and malicious statements" she made about her on television. This was in regard to Meghan and Harry's famous interview with Oprah Winfrey in 2021, where Meghan shared that she was an only child in her youth. While Meghan and Samantha do have the same father, Meghan lived with her mother after her parents split, and Meghan's mother has no other children. In spite of the evidence suggesting that Meghan's statements about her childhood are fair, Samantha insisted that "humiliation and hatred" came her way as a result, and she had no plans to throw out her lawsuit against Meghan and Harry. Well, as of March 30th, the lawsuit is officially over. 
Meghan Markle wins the lawsuit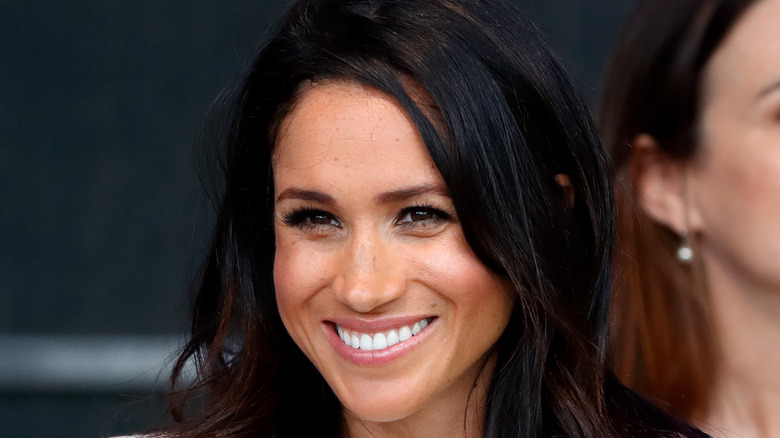 Max Mumby/indigo/Getty Images
Despite Samantha Markle's best efforts to bring her half-sister down, Meghan Markle has officially won the defamation lawsuit against her. According to US District Judge, Charlene Edwards Honeywell, the thoughts Meghan shared in an interview that sparked a legal battle are "not capable of being proved false," per NY Post. Judge Edwards Honeywell wrote, "As a reasonable listener would understand it, Defendant merely expresses an opinion about her childhood and her relationship with her half-siblings. Thus, the Court finds that Defendant's statement is not objectively verifiable or subject to empirical proof. Plaintiff cannot plausibly disprove Defendant's opinion of her own childhood."
While Samantha believes that Meghan lied about her childhood to uphold a "rags to royalty" image, Meghan's lawyer, Michael Kump, believes that this wasn't an appropriate reason for a lawsuit. Kump called the statements "quite frankly offensive to my client" and said "Not every perceived slight ought to be litigated and that's true here. Plaintiff is taking issue with Meghan's own impressions of her own childhood growing up but that's not a proper subject matter for a court of law." Meghan, Harry, and Kump are all certainly feeling a bit of weight off of their shoulders today. The cessation of this legal family feud makes room for Harry and Meghan to direct their focus to another family feud. Now that they've won the lawsuit, it's time that Harry and Meghan decide once and for all whether to accept King Charles III's coronation invitation.