Prince Harry's Safety Reportedly In Question Over His Coronation Invite Indecision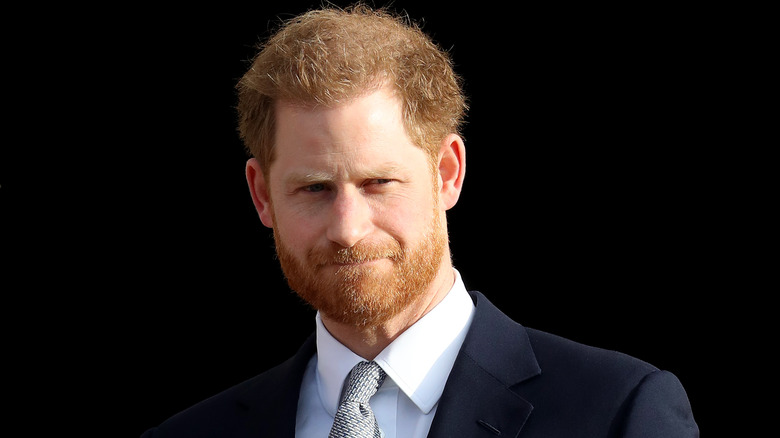 Chris Jackson/Getty Images
For over a month, the world has been speculating about Prince Harry and Meghan Markle's attendance at King Charles' May 6 coronation. The Duke and Duchess of Sussex's team confirmed that they received an email invite on March 5. Now the big day is less than a month away, and there's been no word yet regarding the Sussexes' attendance. Meanwhile, a key RSVP date has passed. Buckingham Palace requested that a portion of the potential attendees make their decision by April 3. While it's not clear if that group includes Harry and Meghan, a palace aide told the Daily Mail that family members are probably not subject to this deadline.
Even so, as the countdown to the historic event continues, some individuals are getting impatient. "William is baffled by Harry not publicly saying that he is coming to the coronation, especially because everyone thinks he will be there," a friend of Prince William (and former friend of Harry) told the Daily Beast. "Relations have never been this bad and it feels like Harry is just stringing it out to try and be difficult, frankly."
On the other hand, other reports indicate behind-the-scenes communication is ongoing between Harry and the palace. "Harry has a lot of questions about how the event will work," a source explained to Page Six. However, while the duke has been weighing the pros and cons of his attendance, he's missed an important deadline connected to his safety.
Prince Harry needs 28 days' notice for security in the UK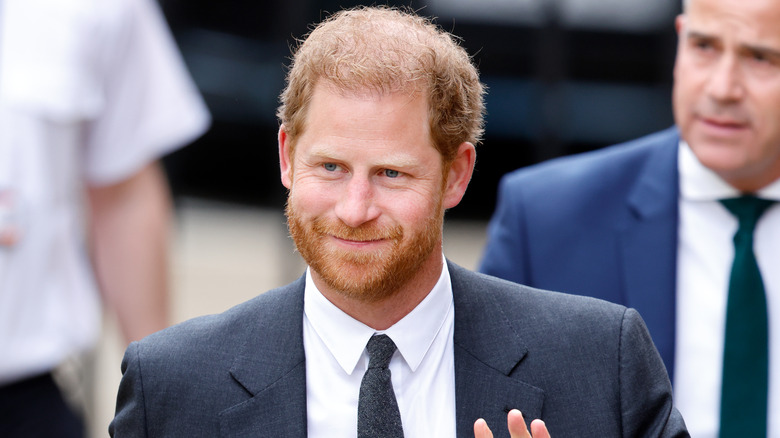 Max Mumby/indigo/Getty Images
Since they are no longer working members of the royal family, Prince Harry and Meghan Markle, Duke and Duchess of Sussex, don't have the security coverage they once had in the U.K. To address these concerns, Harry is in the midst of an ongoing legal battle for protection with the U.K.'s Home Office, and the court hearing for the case is still pending. In the meantime, the Duke of Sussex is expected to provide 28 days' lead time before he returns to the U.K. for officials to consider his safety requirements. 
However, if Harry had met the Home Office's deadline, it doesn't guarantee security protection for him and his family. Besides this lack of certainty, the duke has argued that this strategy is hindering his family's overall safety by not having an ongoing plan in place. As reported by The Telegraph, Harry's legal team claims that by evaluating security options before each visit, it "may lead to [the Duke's] actual arrangements being inadequate and compromise his ultimate security."
Even so, Harry isn't helping Buckingham Palace prepare for his safety by delaying to RSVP for the coronation. "Switching things like seating arrangements are fairly easy," staff commented to the Daily Mail. "But the thing that is causing more of a headache is the security, cars and other logistical matters." The Palace is currently working on both possible scenarios. A definitive answer from Harry would reduce their workload and allow them to focus on one plan.
Harry and Meghan's RSVP is predicted to come soon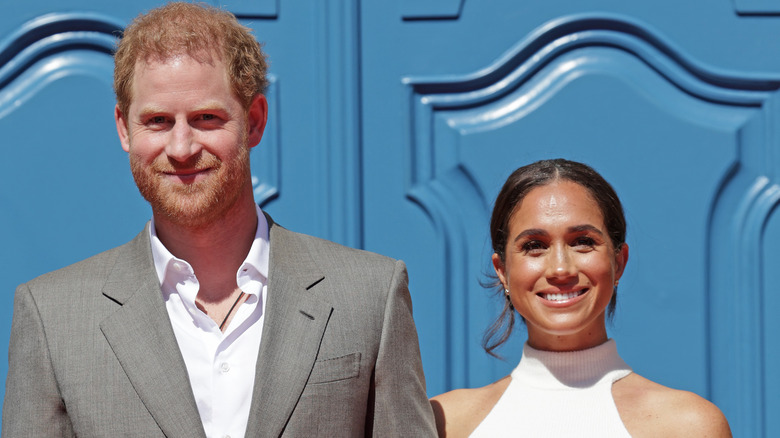 Chris Jackson/Getty Images
While waiting for Prince Harry and Meghan Markle's coronation RSVP has fueled a great deal of speculation, it appears that the couple's decision is imminent. "I hear [Harry and Meghan] are going to confirm their plans soon, particularly now that Biden has," a source told The Times. Although President Biden has sent his regrets, missing the coronation isn't that unusual for a U.S. President. Instead, First Lady Jill Biden will attend. 
In contrast, if Harry decides not to go, it could have major implications for his relationship with his family. "It's the ultimate snub. You're not coming to your father's Coronation, the King's Coronation. There's no going back from that," royal author Tom Quinn predicted to Express. Quinn also believes that even a "plausible reason" like safety concerns would not carry sufficient weight in terms of public opinion.    
As for King Charles' take, royal commentator Rafe Heydel-Mankoo told GB News, "The view from the Palace seems to be that having them not attend is worse than actually having them attend." These comments indicate the dilemma of Harry's decision. As far as the British public option of the Sussexes is concerned, "There will be no enthusiasm if they attend [the coronation]," royal commentator Richard Fitzwilliams explained to Newsweek. But if Harry and Meghan stay home, Fitzwilliams added, "They would appear isolated. It will be an event of global significance and they dare not miss it."