How Days Of Our Lives' Bo Brady Is Connected To The Kiriakis Family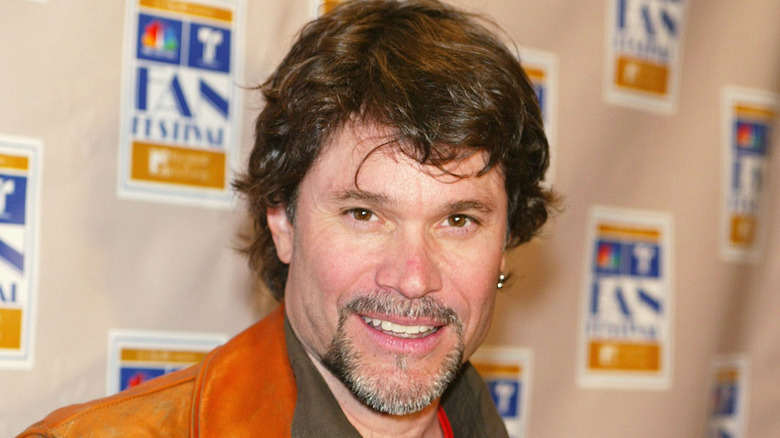 Kevin Winter/Getty Images
Bo Brady is one of the most popular characters to have ever appeared on "Days of Our Lives." Played by actor Peter Reckell, Bo comes from one of Salem's most beloved families. In his younger years, Bo was a leather jacket-wearing rebel who roamed around town on his motorcycle and stole the heart of the young Hope Williams (Kristian Alfonso). As viewers got to know Bo, it was revealed that he was the son of Shawn and Caroline Brady, who own local businesses in Salem such as the Brady Pub.
Bo's relationship with Hope soon became a popular storyline and the pair's romance quickly skyrocketed them to soap opera super couple status. Over the years, Bo worked as a police officer, had several heroic moments, and became the father to sons Shawn-Douglas and Zack and daughter Ciara. He also had a daughter named Chelsea with his ex-wife, Billie Reed (Lisa Rinna).
Bo's family was always a very important priority in his life. So, when he found out that Shawn Brady wasn't his biological father, his life was turned upside down. The secret about Bo's paternity was disclosed and his father revealed to be none other than Salem villain Victor Kiriakis (John Aniston).
Bo and Victor had a complicated relationship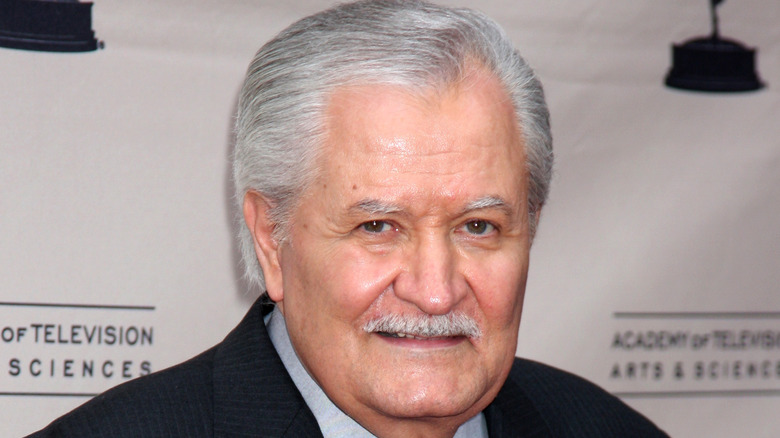 Kathy Hutchins/Shutterstock
After Bo Brady learned that Victor Kiriakis was his biological father, "Days of Our Lives" viewers watched the character change. Bo was shocked to learn that Shawn Brady wasn't his father and that his mother, Caroline Brady, had an affair with Victor which resulted in his conception. Bitter about the news, Bo decided that he wanted to take Victor down for all of his criminal activity. So, Bo and Hope moved into the Kiriakis mansion to be closer to Victor. Eventually, Victor tried to lure Bo into the Kiriakis family business. However, Bo declined and an angry Victor disowned Bo as his son.
Victor later regretted his decision to disown his son and chased Bo and Hope around the world until he found them and made amends. Bo returned to Salem with his family and finally came to terms with the fact that Victor was his dad. Bo and Victor grew closer over the years, but Bo never strayed away from Shawn Brady, whom he considered to father as well. When Shawn died in a plane crash, Bo was devastated.
Because of Bo's ties to Victor and the Kiriakis clan, the character also gained many new family members when he learned the truth about his paternity.
Understanding Bo Brady's Kiriakis connections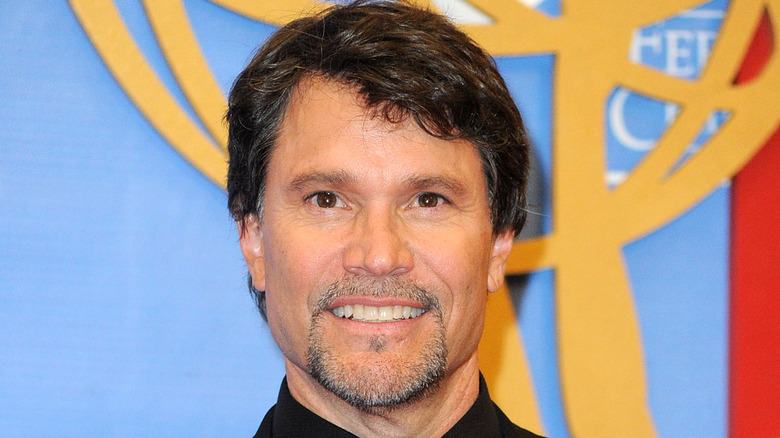 Frazer Harrison/Getty Images
Due to the fact that Bo Brady is the biological son of Victor Kiriakis, the "Days of Our Lives" character is connected to many other Salemites. The Kiriakis family tree is a bit complicated, but when Bo learned about his true paternity he gained half-siblings Philip Kiriakis and Isabella Toscano. He also learned of his uncles, Victor's brothers including Titus and Alexander Kiriakis. Because of his new family ties, Bo also became the cousin to Salem fan-favorites such as Justin Kiriakis and Xander Cook, as well as the uncle to Brady Black, Tyler Kiriakis, and Parker Jonas.
In addition to Bo gaining Kiriakis relatives, the Kiriakis family also gets to call Bo's children and grandchildren family. Bo's four children all became Victor's grandchildren, and when Shawn Brady and his wife Belle Black had their child, Claire, she became Victor's great-granddaughter. In 2022, Bo's daughter Ciara, along with her husband, Ben Weston, also welcomed a son, Bo Brady Weston.
Bo's relationship and family connections with the Kiriakis crew might be difficult to understand, but it's just another layer of what makes the character so interesting and beloved by fans.