Meghan Markle Reportedly Doesn't Want Her Relationship With King Charles To Affect Archie And Lilibet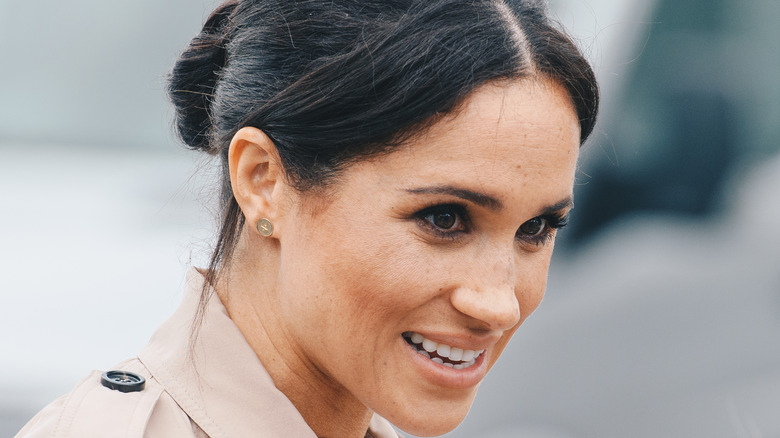 Shaun Jeffers/Shutterstock
After weeks of speculation, Buckingham Palace finally confirmed Prince Harry and Meghan Markle's coronation plans — Harry will be in attendance while Meghan stays in California with their kids Prince Archie and Princess Lilibet. May 6 will be a big day for King Charles III with the eyes of the world on him as he's officially crowned, but it's also a big day for Archie. He's turning 4 years old, and Meghan is planning a party to celebrate, per People. Whether they'll hold the party for when Harry gets back from London or not, we'll have to wait to find out. Here's how the royal family celebrated Archie's third birthday.
While there is a clear rift between Harry and Meghan and the rest of the royal family, it wasn't always such a tense situation. At their wedding after Meghan's father confirmed he wouldn't be attending, then Prince Charles walked her up to the altar. Harry explained in a BBC documentary about his father's life that his father didn't hesitate to take on the job: "I asked him to and I think he knew it was coming, and he immediately said, 'Yes, of course, I'll do whatever Meghan needs and I'm here to support you,'" as reported by Entertainment Tonight. And as divided as the royal family is at the moment, Meghan doesn't want that divide to extend to her children, particularly when it comes to their grandfather.
King Charles may be the only grandfather that Archie and Lilibet know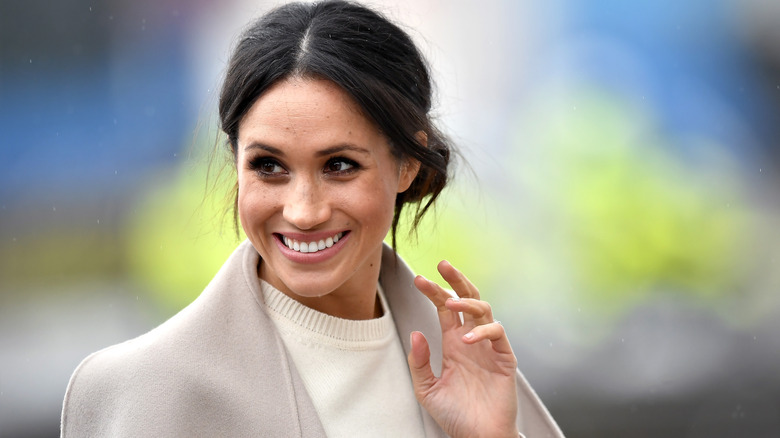 Charles Mcquillan/Getty Images
Prince Archie and Princess Lilibet are two of King Charles' five grandchildren, and Meghan Markle seems to want them to have a relationship with their grandfather, per Page Six. The relationship between Meghan and her own father is strained; she spoke about some of the challenges she's had with him in the Netflix docuseries "Harry & Meghan." So that means that King Charles is the most likely candidate for Archie and Lilibet to have a grandfather in their lives, and that's important for Meghan even if she and the king don't always see eye to eye. 
Prince Harry has spoken about wanting his kids to feel connected with the rest of his family as well. In January 2023, he told People, "I would love nothing more than for our children to have relationships with members of my family, and they do with some, which brings me great joy." He may have been referring to his cousin Princess Eugenie, who made an appearance in "Harry & Meghan."
The relationship with Harry and Meghan's kids wouldn't be entirely starting from scratch. King Charles met Lilibet for the first time at the Platinum Jubilee when she was around one, and he was reportedly "absolutely thrilled" to meet her, according to BBC. And in 2020, we found out that Archie called King Charles "Pa," per The Sun. So it seems like there's some family connection and love there.
Could Harry be keeping his children from having a Pa?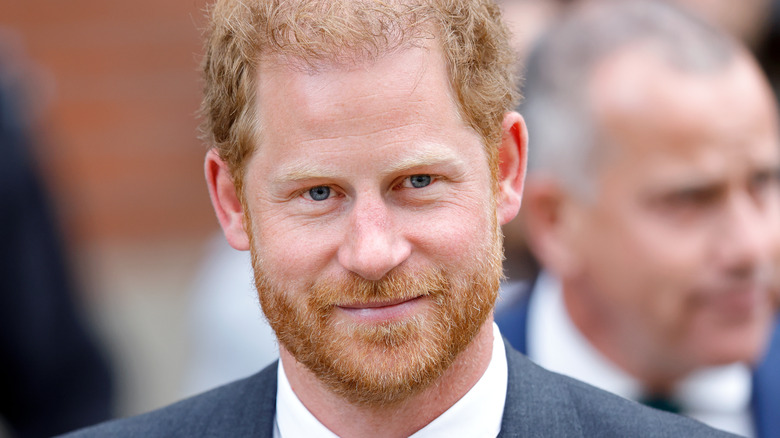 Max Mumby/indigo/Getty Images
Meghan's relationship with King Charles isn't the only one that may affect the children's opportunity to be close to their grandfather. With the continued drama surrounding Harry's willingness to speak out against the royal family's behavior, many are concerned that Archie and Lilibet will inevitably become estranged from their royal ties. King Charles himself has reportedly been losing some sleep over the possibility of not being more present in the lives of his youngest grandchildren. 
A friend of King Charles spoke to Daily Beast about the "desperately sad" situation, saying, "[Charles] is also very saddened by the estrangement from the children ... But at least Harry attending the coronation is a chink of light. The door has not been totally slammed shut." Another source told The Sun that the king was "very disappointed" to learn that Archie and Lilibet would not be attending the coronation, although he understands their decision not to attend. 
However, there is some speculation about whether or not the Sussex children were invited in the first place, given their young age and history of being left off the guest list. Queen Camilla's grandchildren, who are not royals but are considered to be a part of the family, are reported to have roles in the upcoming coronation. While royal correspondents claim this is not another royal family snub, it is confirmed that the Sussex children will be sitting this one out.