How To Answer The 'After Work You Can Find Me' Bumble Prompt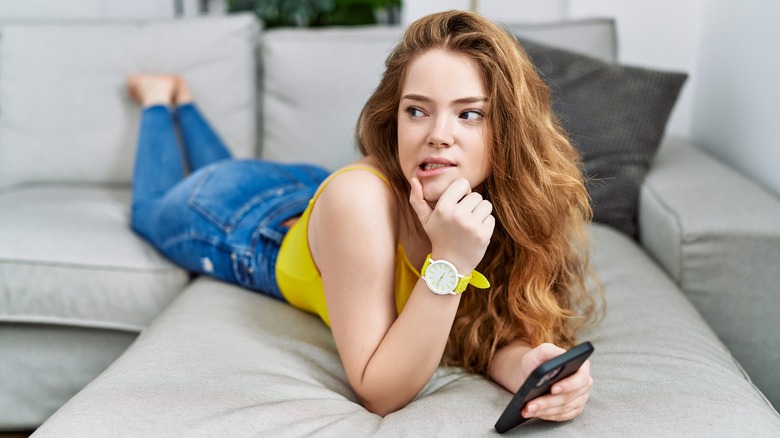 Krakenimages.com/Shutterstock
Bumble has become a very popular dating app, and if you're just starting your profile, you might find yourself unsure about how to answer certain prompts. You know you don't want to write too much, but you also want to represent yourself well. After all, you might find the person you want to spend the rest of your life with during your daily swiping.
Experts at Bumble suggest choosing the prompts that will say the most about who you are. Think about the intentions you want to be putting out into the world, and make sure you're not phoning it in with your answers. The prompts are some of the first things potential matches will see on your profile, so you want to be your authentic self. If you choose to go with the "After work you can find me . . ." prompt, there are a couple of ways you can tackle it to show your personality and hopefully make people want to start a conversation with you.
Answer the prompt honestly and focus on things you like to do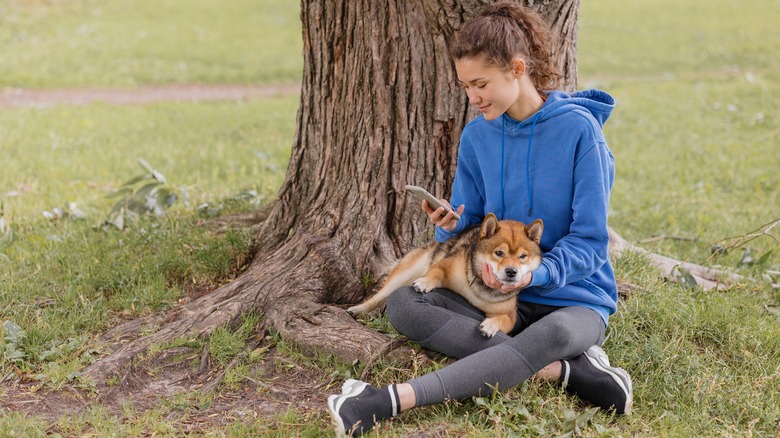 My July/Shutterstock
Answering Bumble prompts can seem like a lot of work. You want to craft a flirty, witty response but don't want to come across as fake or give generic answers that your potential matches have seen tons of times. There are ways you can represent yourself authentically and put your best foot forward. PureWow suggests focusing on how you like to spend your time and how you would want to spend time with a partner when answering the "after work" prompt.
If you have pets you love to spend time with, it would be a great time to focus on that. Think about what you like to do with your pets after work. Maybe you could be found taking your greyhound to the dog park or heading out with your Goldendoodle for a pup cup. Perhaps you're an at-home cook who loves trying new recipes, so you could answer the question by saying something about that. For example, you could answer, "In my kitchen, trying out the latest pasta recipe." Let's say you're an avid reader: try something along the lines of "drinking a lavender tea and browsing the shelves at [insert favorite bookstore here], on the hunt for my next beach read." The key is to be specific. However you respond to "After work you can find me . . ." make sure you're being honest and fully expressing yourself. 
Some prompts are better for starting conversations
Some prompts on dating apps are going to lead to more conversations than others. Hinge's Director of Relationship Science Logan Ury tells Cosmopolitan, "We found that the best profiles really tell a story, they tell us who you are, and they tell us different things about you. And you can use your pictures and your prompts to really tell that story." Bumble is often compared to Hinge, so it follows that the advice would stand for both apps, and both are some of the best dating apps if you want a long-term relationship.
@rachellovely5 explains her strategy for choosing which prompts to answer, noting that she'll select ones that she would find a potential matches' profile that she'd respond to — "green flags I look for," "I'm legitimately bad at," and "I'm overly competitive about," to name a few.
You should take time to develop your dating profile because people are more likely to want to match with you if you have given thought-out answers rather than vague ones. It's not just your prompts that you should take time to develop. Bustle recommends making sure you're really paying attention to your photos as well. You'll want photos that show you smiling and in focus as well as photos that are candid and show off which types of activities that you enjoy. And when you do match with someone, make sure you're asking all the questions you should be of your Bumble matches.