How To Do Your Brows When You Have A Square Face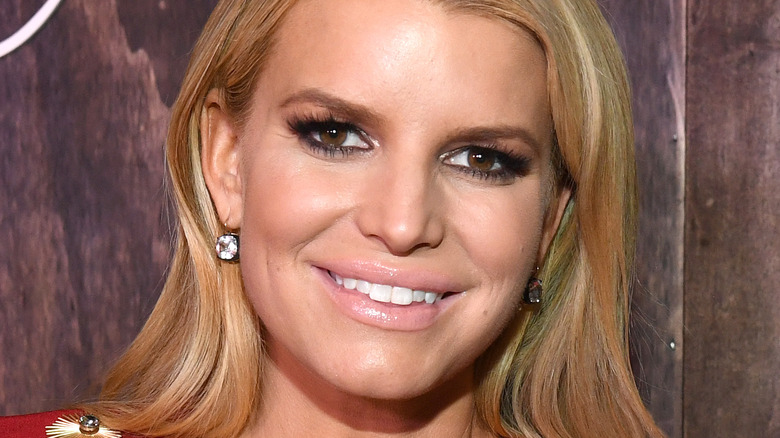 Kevin Mazur/Getty Images
Beauty experts often say that eyebrows can make or break your whole look. After all, these horizontal patches of hair above your eyes frame your face. Those who are fortunate enough to have good eyebrows barely need any makeup to get their day going. Yet those who have scarce, missing, over-tweezed, or thinning eyebrows can relate to the idea of making sure "their eyebrows are on" before encountering humans.
When putting on eyebrows, everyone can identify with not having them align. It helps to remember the famous saying about how eyebrows aren't twins but sisters instead, meaning they should look similar in shape and size but don't have to be identical.
Finding out what shape your eyebrows will work best for you is yet another feat, and it often helps to look at your face shape. If you have a square face, there is a clear-cut way to design your brows.
How to recognize if you have a square face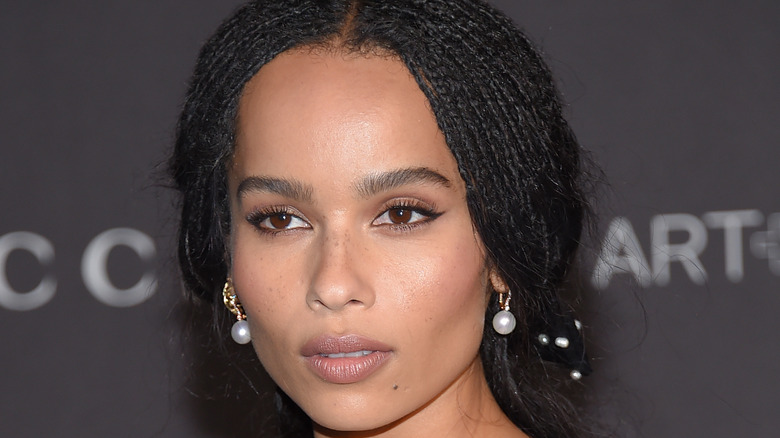 DFree/Shutterstock
A simple way to determine if you have a square face is to look at your cheeks, jawline, and forehead. If they are all about the same size and your jaw is angular, you more than likely have a square face. While a round face can have the same dimensions, a square face has sharp angles and a pointed chin. 
No matter your face shape, accentuating your innate eyebrow line is key. "The most important thing is to work with your natural brow shape, rather than against it, " Sherrille Riley, founder of Nails & Brows Mayfair, tells Glamour. "Then go in with brow products and treatments to enhance, fill in gaps, or add volume."
Next, it's time to focus on the shape and thickness of the brows. Riley says. "Having the right style and shape of brow can make a huge difference to your look."
Make sure you have a distinct arch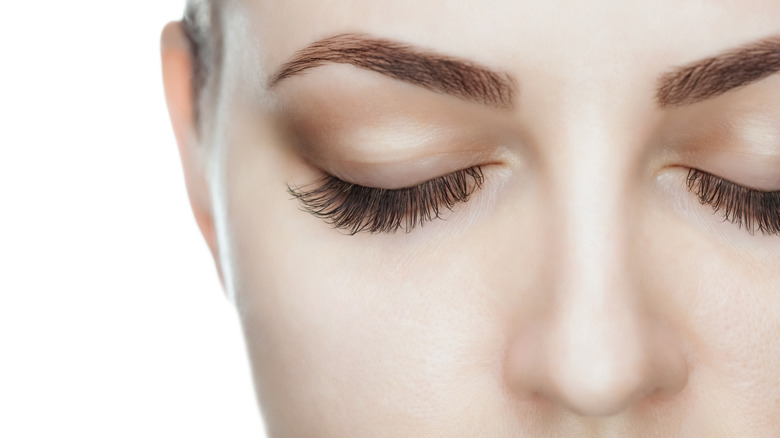 Dimid_86/Getty Images
With square faces, the natural jawline is pronounced, so by making eyebrows sharp and distinct you can take the focus off of the jaw and place it on the eyes: A prominent brow will help balance out the jawline.
One of the most important things to focus on when doing eyebrows for a square face is the arch (via Eyebrowz). Start off by drawing a sharp angular arch toward the outer half of the brow. To create a more subdued version of this, instead of using a sharp angle arch, slightly curve the arch instead. This creates a more delicate final arch.
Avoid making a flat brow or a round brow, as both of those shapes will make the face look wider. When it comes to volume, thick and arched brows are the way to go. A thick brow is much better than a thin one to help even out the jawline.