Why Coronation Organizers Are Worried Prince Harry Will Back Out Last Minute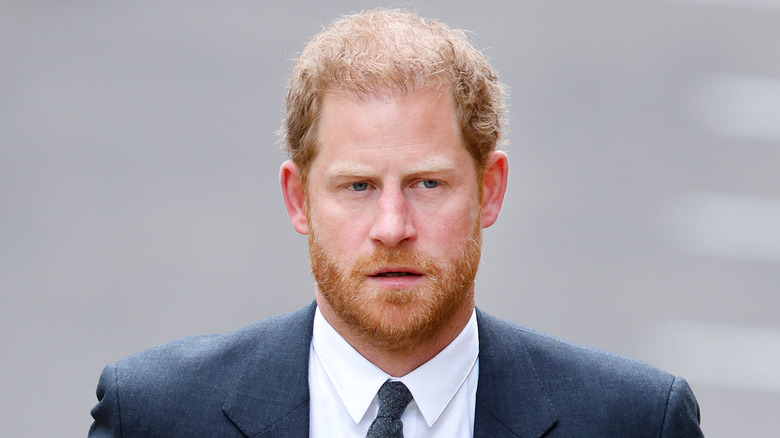 Max Mumby/Indigo/Getty Images
After months of uncertainty, Buckingham Palace finally confirmed Prince Harry and Meghan Markle's coronation plans a few weeks ago — notably less than a month before King Charles III's historic ceremony was due to take place. As the Daily Mail reported at the time, the palace announced, "The Duke of Sussex will attend the Coronation Service at Westminster Abbey on 6th May. The Duchess of Sussex will remain in California with Prince Archie and Princess Lilibet."
Many of us, including Charles, waited with bated breath to see how Harry and Meghan would RSVP to the invite, considering their ongoing feud with the rest of the royal family. Ultimately, while there was no perfect and entirely safe course of action for the Sussexes, the notion that Harry would make a brief appearance, reportedly planning a quick UK exit right after the coronation ends, while Meghan stayed home to celebrate Archie's fourth birthday seemed like the simplest solution.
And yet, as we rapidly approach the big day, with the coronation officially less than a week away, questions about whether or not this plan will actually play out as stated are beginning to surface, leaving royal insiders concerned. 
Will Harry be a no-show on his father's big day?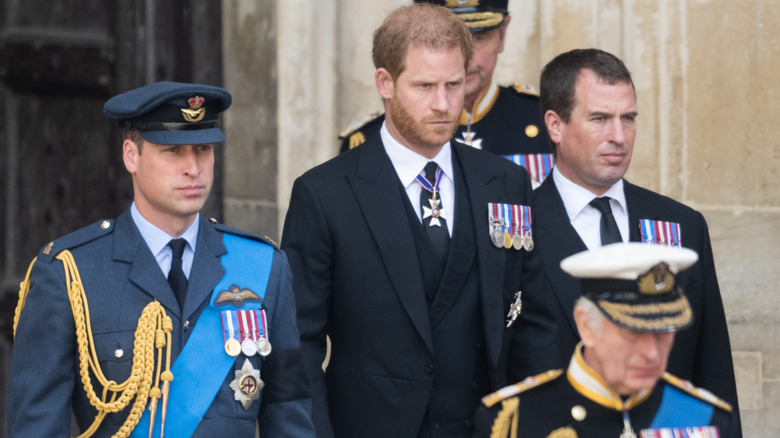 Samir Hussein/Getty Images
In the wake of Prince Harry's shocking memoir, "Spare," there's even more bad blood within the royal family. Although it's just a few days away, Harry is reportedly still waiting for answers about some big coronation concerns with certain details seemingly being deliberately kept from him. According to The Sun, the duke will be seated in the tenth row at the ceremony — far enough away that he may not even have the opportunity to reunite with his family. 
But, as more details emerge about Harry allegedly not being told how the event will transpire, many of us are wondering if he's actually going to show up, at all. "He has not been responding other than in a 'We acknow­ledge your email' holding manner," a source informed the Daily Mail. "It's like trying to communicate with Mars." The source added, "While the royals are confident that he will show up, others involved are not quite so convinced."
If Harry does attend, it may involve "arriving as late as very early Saturday by private jet and leaving by late afternoon the same day." It sounds like whether the prince will actually be in attendance at his father's coronation is still up in the air, and even Harry himself may not know. Two things are certain, however: We only have a few days to wait to find out, and no matter what Harry chooses to do, it's going to be awkward.
Harry's lack of involvement could be making him reconsider his attendance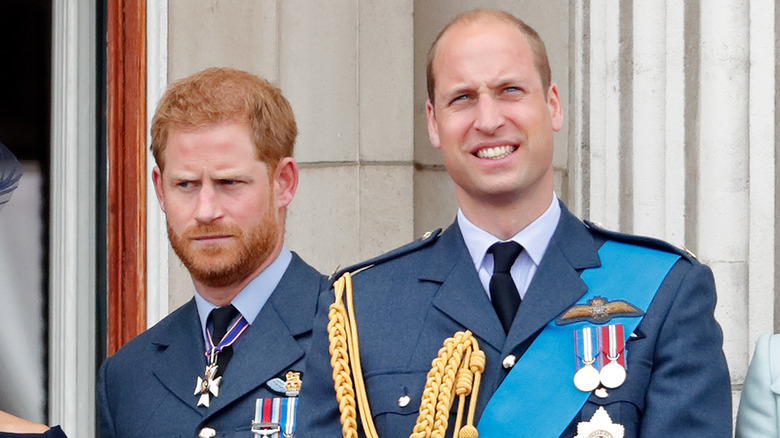 Max Mumby/Indigo/Getty Images
Harry's potential attendance could be jeopardized even more by the fact that he currently has no role in the coronation. As mentioned, there were rumors Harry could be sitting up to ten rows away from the front of Westminster Abbey, a clear mark that he will not play an important part in the ceremony. Moreover, the recently-released Authorised Liturgy for the Coronation revealed that Harry has been iced out by his brother William's significant role during the ceremony, as the Prince of Wales will pledge his loyalty to his father with a short speech.
As a palace insider revealed to People, Harry has supposedly had no contact with his brother in the time leading up to the coronation. Because of their "strained" relationship, William's relatively large role could make Harry feel as though it's not in his best interest to attend. With no further information as of now, we'll have to wait until Saturday to see if Harry does make his planned appearance, or if he has decided against it after all.