Why Lindsie Chrisley Won't Be Visiting Her Stepmom Julie In Prison Anytime Soon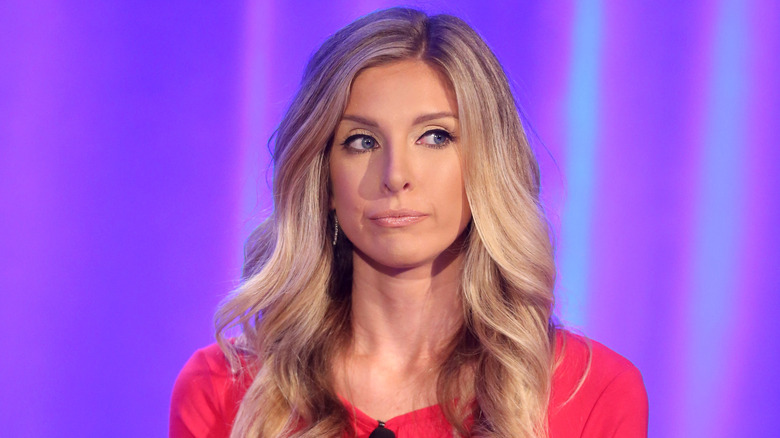 Frederick M. Brown/Getty Images
Julie Chrisley was once known as the fun-loving mom on the reality show "Chrisley Knows Best." But now, the reality television star with the larger-than-life personality is better known for her crimes. According to People, Julie and her husband, Todd, were charged with tax evasion and bank fraud and are currently serving time in their respective prisons.
The attorneys for the couple are working on appealing their sentences, but they both have officially entered prison. While they have both been convicted, their crimes are a bit different. Julie is being charged with using false documents to rent a home and not paying the rent on that home after they moved in, per the Los Angeles Times. Despite their legal troubles, the family has remained close. The couple's children have been on their parents' side through it all, and Savannah has visited both parents in prison already. Likewise, Savannah's brother Chase has also been open about visiting his parents each weekend. 
But one family member, in particular, has not been spotted traveling to Kentucky to see Julie — here's why.
Lindsie Chrisley is not on the list at Julie's prison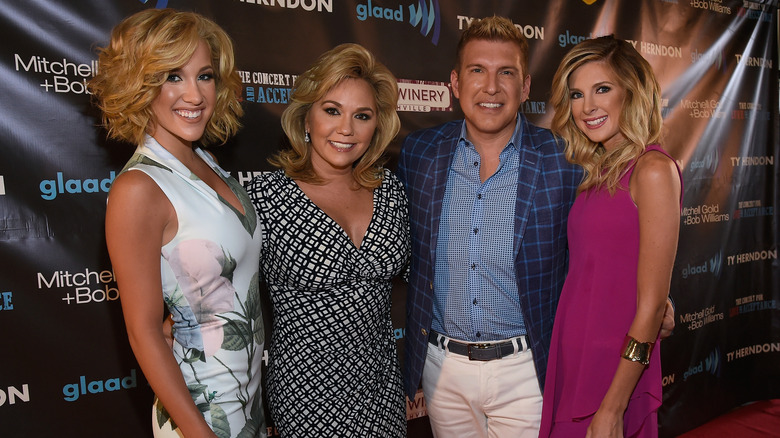 Rick Diamond/Getty Images
The relationship between eldest daughter Lindsie Chrisley and her dad, Todd Chrisley and stepmom, Julie Chrisley has not always been rosy. In fact, back in 2017, Lindsie exited the reality show the family starred in, "Chrisley Knows Best," citing differences with her family. But the exit went much deeper than what we saw on screen — big familial issues, mainly with what was being aired on the show, caused Lindsie to not only exit the show but also exit her family for some time.
Still, when Julie and Todd's convictions were announced, Lindsie was quick to show her support for both her father and her stepmom. But when news swirled that she had yet to visit Julie, fans thought more was going on. Instead, Lindsie went on her podcast "Southern Tea" to say that her paperwork to visit her stepmom has still not gone through, despite her best efforts. She also revealed that while she cannot see Julie in person, she stays in touch with her sister Savannah and her grandmother to get updates on her well-being.
Lindsie has been to visit her father Todd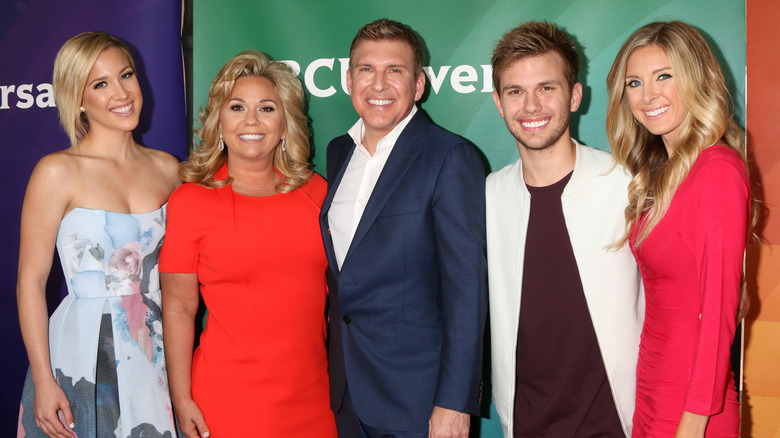 Kathy Hutchins/Shutterstock
Whether or not the Chrisleys' attorneys can appeal their conviction is still up in the air, but for now, the pair plan to serve their full sentences. The close-knit family has vowed to keep their bond as close as ever, visiting as often as they can. Lindsie, while she has not been approved to visit her stepmom Julie, has made an effort to visit her dad while he is behind bars. Lindsie has been candid on her podcast, "Southern Tea," revealing that Todd looks good. "His spirts are great," she said. "He is really just embracing the process and making the best of the process there with the people that are also there serving time with him. He's made great friends. He talks about his friends there."
As for Julie, her daughter Savannah Chrisley has visited often, revealing that she may not be doing as well as her significant other. After a recent visit, Julie sent Savannah home with a stack of letters, filled with her daily life. Reading them, Savannah revealed that her mom is scared and having a hard time without Todd by her side, via the Daily Mail. Julie is set to serve seven years, while Todd has been sentenced to 12.