The Celebrities Who Inspired Annie Murphy's Portrayal Of Schitt's Creek's Alexis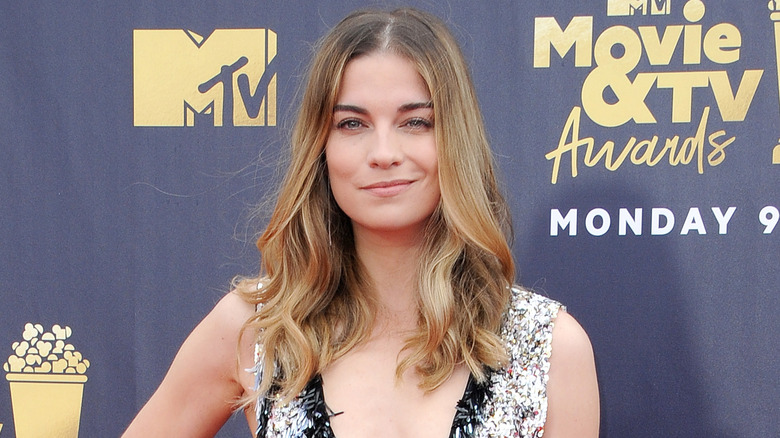 Tinseltown/Shutterstock
It may be a few years since the final episode of the comedy "Schitt's Creek" aired on television, but that hasn't stopped fans from talking about — and obsessing over — the show. Father-son duo Eugene and Dan Levy created the critically acclaimed "Schitt's Creek," which started out small as the first four seasons aired on Canadian-owned Pop TV. However, once Netflix picked up the series, things changed and its popularity exploded. Before the creators and stars of the show knew it, people were quoting "Schitt's Creek" left and right.
Each character on the show had its own fan base, but it's safe to say that many of the quotes and one-liners fans grew to love came from Annie Murphy's character Alexis Rose. Alexis is as unique as they come. From the way that she said her brother's name — "David!" — to the iconic "A Little Bit Alexis" song, Alexis was a source of comedic relief for fans everywhere. And while all of Alexis' quirks were her own, Murphy did find inspiration from some very well-known celebrities when she first got cast on the show.
Annie Murphy looked to famous socialites to create Alexis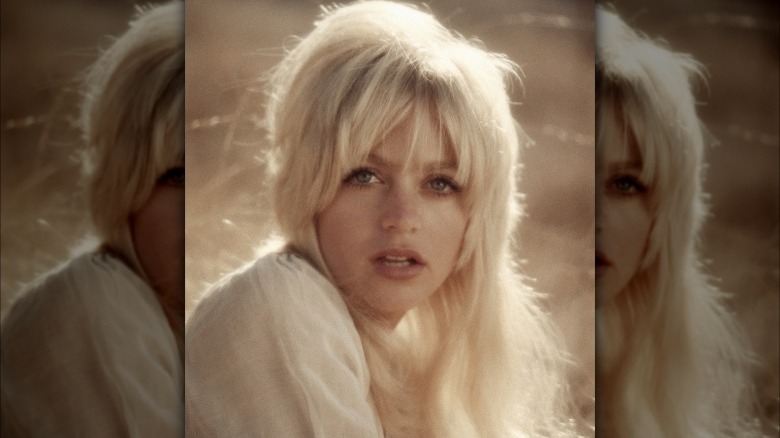 Screen Archives/Getty Images
It's safe to say that "Schitt's Creek" was Annie Murphy's breakout role. The Canadian actress was auditioning for pilot season and feeling truly down on her luck when the role of Alexis Rose popped up. Dan Levy — the show's creator and the actor who would eventually play her brother David Rose — was immediately impressed. However, Eugene Levy, his dad and co-creator, wasn't convinced as he saw the character as more of a blond, and Murphy was a brunette. One more audition, where they had her try the part of motel worker Stevie Budd, solidified Dan Levy's original thought and Murphy was cast.
Before the actress truly understood her role, though, she had to do some research. The only thing she really had to go on was that the creators wanted Alexis to be a "blonde socialite" and a simple reference to a "young Goldie Hawn." In an interview with Variety, Murphy said, "I really latched onto that because a young Goldie Hawn was bubbly and bright and maybe a bit frivolous, but she was also a really cool, interesting, smart woman. She had layers to her."
Working with this idea, Murphy began to dive into a world she had not known much about, watching YouTube clips of famous young socialites like Kim Kardashian, Paris Hilton, and Lindsay Lohan. Some of her most-talked-about traits, like her voice and the way she stands with one arm out, came from these stars.
What's next for Annie Murphy and Schitt's Creek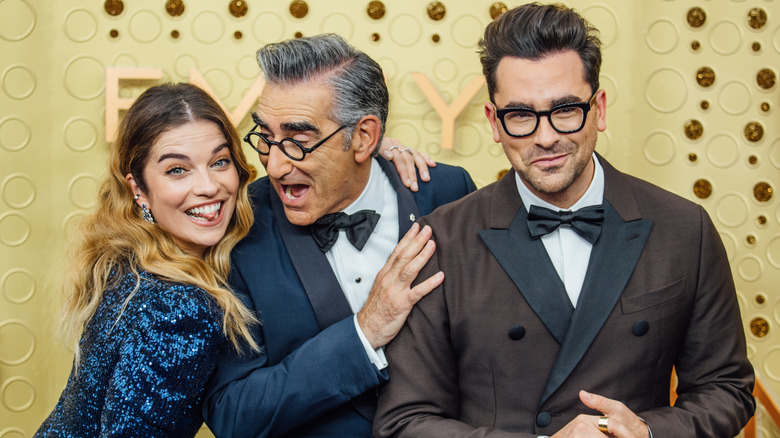 Emma Mcintyre/Getty Images
As time went on, Murphy leaned further into her role, creating the fabulous and entrepreneurial Alexis Rose that we all know and love today. Unfortunately, as the series has ended, we have yet to hear of anything new when it comes to "Schitt's Creek." Annie Murphy told Variety that she would love to keep playing her character. "I don't think there will be more seasons," she said, noting that a seventh season is unlikely. "But a movie would be so nice," she said. Unfortunately, it doesn't look like it will happen anytime soon, as the creators have moved on to new projects, with Dan Levy joining the cast of "Sex Education" and launching his own production company.
Murphy, on the other hand, takes a bit of time to decide on her roles, telling Variety that she is able to be a bit picky about the auditions she takes now. One notable choice she did make was to take the starring role in the dark comedy "Kevin Can F*** Himself," which ran for two seasons. According to Digital Spy, Murphy is set to star in the AppleTV sci-fi movie "Fingernails" alongside Luke Wilson and "The Bear" star Jeremy Allen White. But, no matter where Murphy's career takes her, we will always know and love her for the iconic Alexis Rose.