What Is Annie Murphy From Schitt's Creek Doing Next?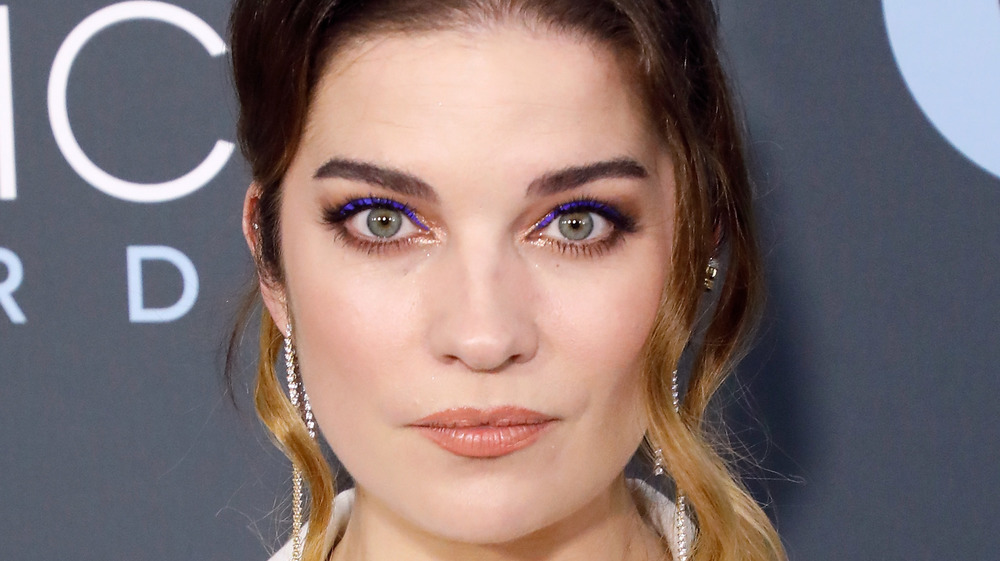 Taylor Hill/Getty Images
Schitt's Creek fans may know actress Annie Murphy as the sweet-and-spunky Alexis Rose, a.k.a the girl with the iconic catchphrase ("Ew, David!"). It's the role that earned the star her first Emmy for Outstanding Supporting Actress at the 2020 Emmy Awards — and subsequently catapulted her into fame as a household name in television.
Now, nearly a year after the critically-acclaimed Canadian sitcom aired its final episode, the Emmy-winning actress is stepping into a daring new role — and it couldn't be more different from her previous project. As announced by AMC Studios, Murphy is set to lead in a new dark comedy series called Kevin Can F*** Himself, which follows a woman named Allison who is forced to play the perfect housewife to her husband, Kevin (via Refinery29). 
Needless to say, this new project is quite different from her previous role of Alexis, the fashionable "celebutante" with a heart of gold. Which leads us to the question that every Annie Murphy (and Alexis Rose) fan is wondering: What do know about the star's new role in Kevin Can F*** Himself?
Annie Murphy will play a sitcom wife in Kevin Can F*** Himself — with a twist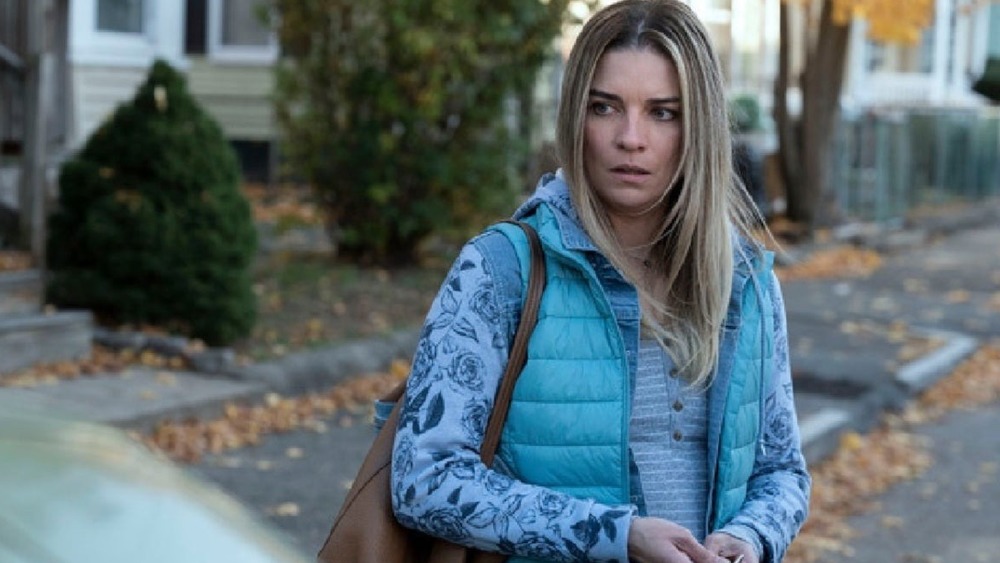 AMC Studios
Annie Murphy's new role has her taking on a rather dark persona: an angry housewife who decides to kill her husband, played by Eric Peterson (via AMC). According to AMC Studios' official synopsis, the genre-bending series will be "alternating between single-camera realism and multi-camera comedy," with the formats "[informing] one another as we imagine what happens when the sitcom wife escapes her confines and takes the lead in her own life."
The trailer for Kevin Can F*** Himself also sees Murphy in a rage-filled space fans have never seen before: We see Allison kicking over trash cans and even throwing punches (via YouTube). It's a persona that's worlds away from the sweet, light-hearted character of Alexis, which Murphy herself acknowledged in an interview with Vanity Fair. "I think Alexis would probably be full of advice for Allison. And I think Allison right now is in a bit too angry of a place to deal with the Alexis energy," Murphy said. "[Alexis] would be trying to give her like, a full makeover and some career advice, which Allison is certainly not open to at present. She would be too busy smashing glass into smithereens."
Though there's no official date as of yet, the highly-anticipated AMC series is set to premiere in summer 2021. Like all Schitt's Creek fans, we can't wait to see Annie Murphy as a little bit less Alexis — and a whole lot more Allison.