John Travolta And Olivia Newton-John's Second Movie Together Was A Flop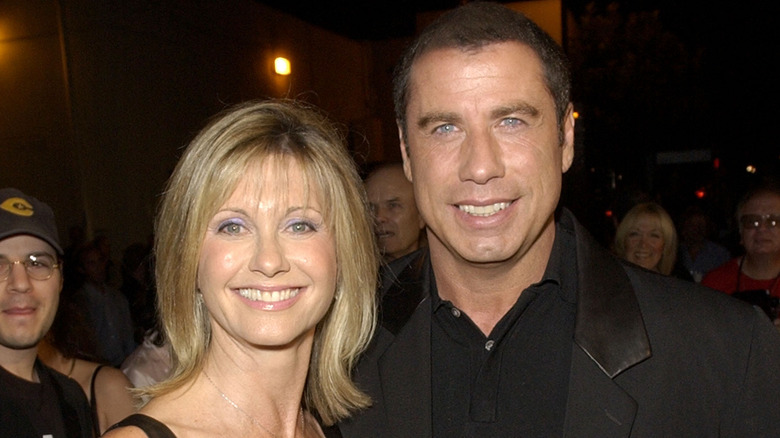 Michael Caulfield/Getty Images
The on-air chemistry of long-lost Rydell High lovers Danny Zuko and Sandy Olsson was like captured lightning in an all-American, poodle skirt-clad bottle. John Travolta and Olivia Newton-John's performance in "Grease" was hard to beat, as far as film romances go, but that didn't stop director and writer John Herzfeld from trying. 
Five years after "Grease" was released — and while "Summer Loving" was still inevitably rattling around in everyone's heads — Herzfeld's romance-crime-fantasy fusion "Two of a Kind" aimed to capitalize on Travolta and Newton-John's addictive compatibility. Herzfeld's film directorial debut might have had angels and troublemakers like "Grease" (although notably less decked out in silver lamé and leather T-bird jackets. 
But to say "Two of a Kind" lived up to the expectations Travolta and Newton-John's pairing provided would likely be too kind of an understatement based on the reviews alone. Still, there are always worse things you can do, right?
Danny and Sandy as Zack and Debbie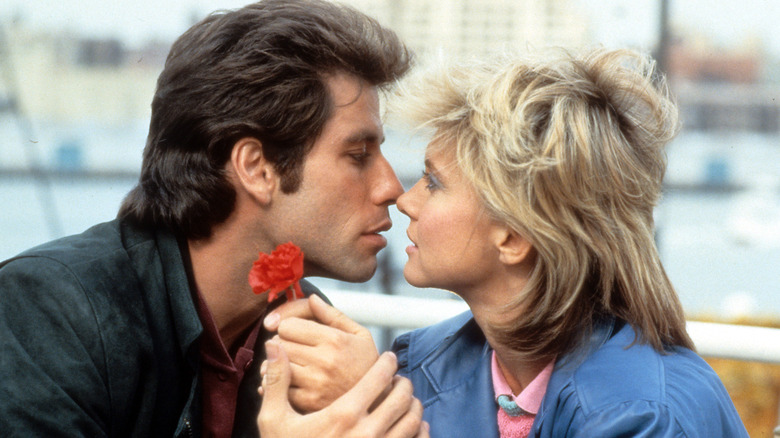 Archive Photos/Getty Images
Love it or hate it, the impact of "Grease" was undeniable and as dramatically soaring as the bouffants and pompadours worn by its cast. Following its 1978 release, it became the highest-grossing American movie musical of the century, per Vanity Fair. So, could anyone blame John Herzfeld for trying to recreate that movie magic in his first film-directing gig? And besides, John Travolta and Olivia Newton-John were likely eager to return to the screen together. 
According to an LA Times article following the death of Newton-John in 2022, the pair stayed close friends following their box office smash hit. Travolta was adamantly vocal about his respect and admiration for the Australian singer and actress, and Newton-John seemed equally smitten. While their platonic romance was endearing, it was not endearing enough to overshadow the haphazard plot of "Two of a Kind."
The fantasy, romance, crime, and religion-filled movie follows an unsuccessful inventor, Zack (Travolta), who attempts to rob a bank teller, Debbie (Newton-John), to make up for his debts to the mob. One central plot point is the couple falling in love. The other is far more divine: Travolta was chosen by a group of angels to convince a frustrated god that humankind didn't deserve a second cataclysmic flood. If he could change, the angels argued, it would prove the innate goodness of man.
Two of a Kind was kind of a mess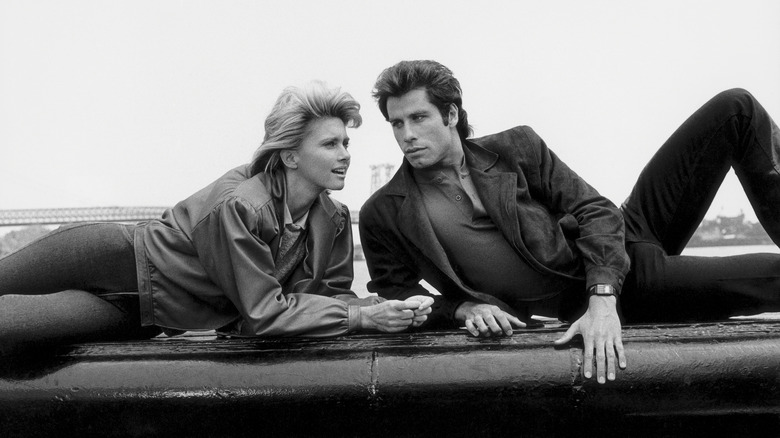 Juergen Vollmer/popperfoto/Getty Images
John Herzfeld's film follows the pair (and the angels and demons watching them from afar) as they fall for each other and enjoy romantic montages overlapped with Newton-John's distinct soprano croon. It was cheesy, but it was the '80s! This was not, however, a strong enough argument for Pulitzer Prize-winning film critic Roger Elbert. "Give me a break," his December 1983 review of "Two of a Kind" began. "Don't send me any more movies where four angels in heaven ask God to give mankind a second chance, and God agrees — on the condition that John Travolta reforms. This movie should have been struck by a lightning bolt." 
Janet Maslin of The New York Times concurred. "Can it really have been that difficult to find a passable screen vehicle for John Travolta and Olivia Newton-John? Any old romantic fluff should have sufficed," she wrote, "and yet something as horrible as "Two of a Kind" has been tailor-made for its stars. The results are so disastrous that absolutely no one is shown off to a good advantage." 
Ouch — at least the on-screen duo had the colossal success of "Grease" to cushion the fall of this 1983 flop.