Lisa Marie Presley Made Her Feelings About Tom Cruise Crystal Clear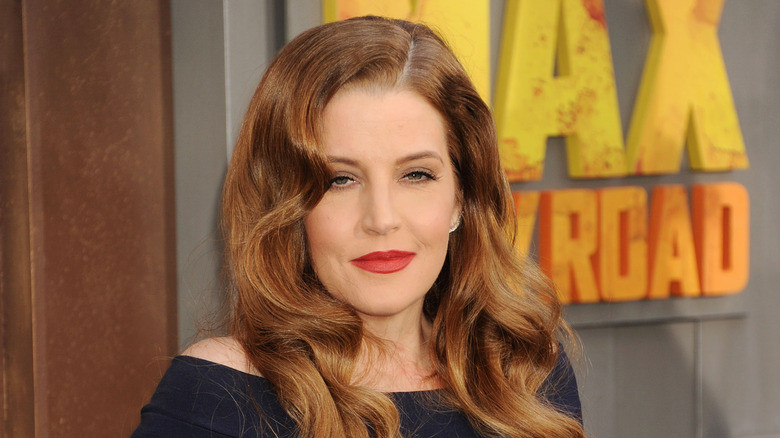 Jeffrey Mayer/Getty Images
Lisa Marie Presley was one of the most famous celebrity children of all time. As the only child of rock and roll icon Elvis Presley, fans flocked to her from a young age. However, Lisa Marie's life wasn't always easy, and being in the spotlight made it more difficult when she struggled with things such as addiction and failed romances. Although the celebrity offspring made headlines for many reasons throughout her life, her involvement with the Church of Scientology always seemed to be a hot topic. Lisa Marie was part of Scientology for many decades before freeing herself from the group, and during that time she revealed that she had contact with many higher-ups at the church, including movie star Tom Cruise, whom she says she couldn't stand.
Lisa Marie first got involved in Scientology when she was just a little girl. Her mother, Priscilla Presley joined Scientology after Elvis' death, and brought her young daughter along as well. Elvis was said to have also been recruited by Scientology during his life, but allegedly believed he was only wanted for his A-list status.
At the age of 25, when Lisa Marie received her inheritance from Elvis' estate, she claims she was pushed hard to recruit others, and even had a meeting with Cruise that may have led her to rethink her involvement with the organization.
She reportedly hated Tom Cruise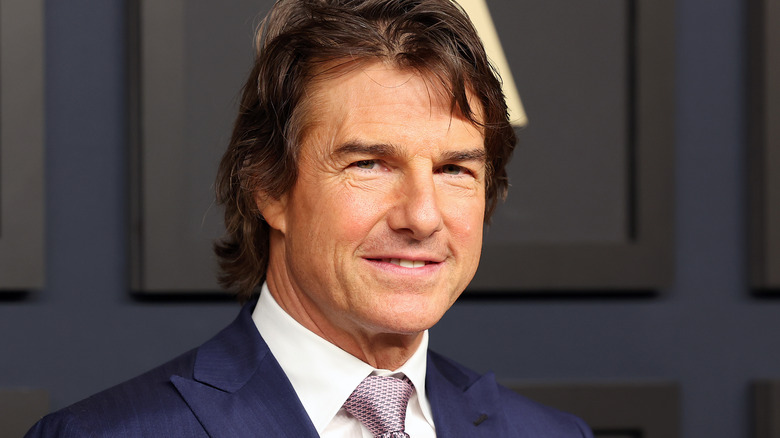 Monica Schipper/Getty Images
During an interview with the Underground Bunker blog, Lisa Marie Presley told journalist Tony Ortega that she believed Scientology was trying to take everything from her. "At 25, after I got the inheritance, they started grooming me to be this person who would go out and get everyone else in," the singer said, per The International News. "I was slowly starting to self-destruct. They were taking my soul, my money, my everything" (via Metro). She also admitted that she had an encounter with Scientology bigwig Tom Cruise that left her feeling unhappy. "I [expletive] hate Tom," she confessed. "I met him 20 years ago. I said I never want to be in a room with him again," Lisa Marie added, making her feelings for the "Top Gun" star crystal clear.
To make matters worse for Lisa Marie, she claims that Scientology tried to recruit her then-husband, Michael Jackson. However, they later changed their minds because they believed the pop icon's reputation didn't suit the church, and he was "getting too much bad press," she said, adding that Scientology forced her to leave the marriage. "I was in love with Michael, believe it or not. I didn't want to leave him," Lisa Marie claimed. "He was in trouble and I wanted to help him. And they made sure that I left him."
Meanwhile, Lisa Marie isn't the only celebrity who has spoken out against Cruise and the church of Scientology.
Leah Remini has also criticized Tom Cruise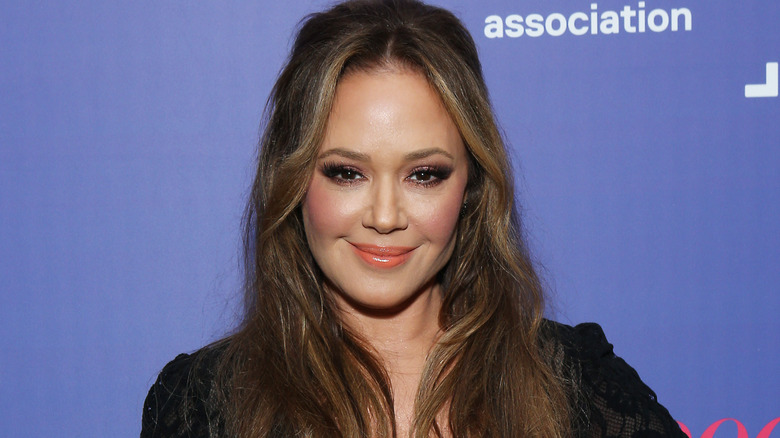 Michael Tran/Getty Images
While Lisa Marie Presley made her feelings about Tom Cruise and Scientology very clear after leaving the church in 2014, others have also spoken out about the group. Most famously, actor Leah Remini has done all she can to expose what goes on in Scientology. In her 2015 memoir, "Troublemaker: Surviving Hollywood and Scientology," Remini revealed that she was only allowed to meet Cruise after donating $1 million to the organization. "The mere fact that I was fit to be in Tom's presence was a huge compliment. The actor wasn't just an A-list movie star but a pillar of the church," she wrote. In 2018, Remini spoke out about Cruise again, revealing that he is guilty of perpetuating the abusive culture of Scientology. "He is very aware of the abuses that go on in Scientology. He's been part of it," she told The Daily Beast.
In addition, sources told Express that another famous Scientologist, John Travolta, also has bad blood with Cruise. Lisa Marie once called Travolta her "last Scientology friend," and they may have bonded over their dislike for Cruise. "It's no secret that Cruise and Travolta despised each other," former Scientology bodyguard Brendan Tighe said. "Travolta wasn't invited to Cruise's wedding with Katie Holmes, it told me everything."
While Travolta is still involved with Scientology, Remini was able to get out of the group. Meanwhile, Lisa Marie lived free of the organization for nearly a decade before her death in January 2023.