Who Was Days Of Our Lives Deimos Kiriakis?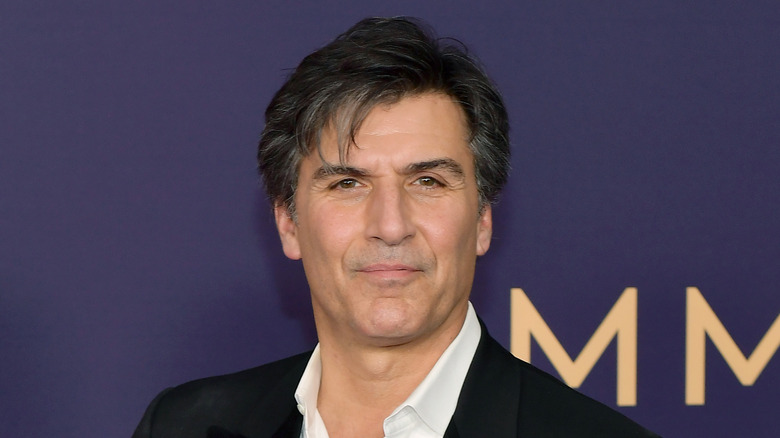 Matt Winkelmeyer/Getty Images
The Kiriakis family tree may be complicated for some "Days of Our Lives" fans to understand. While viewers will recognize Victor Kiriakis (John Aniston) as the head of the brood, his family ties go deep beyond Salem and reach all the way to Greece. Victor has many relatives that viewers haven't met. However, over the years, the Kiriakis family has been slowly explained, and fans have gotten a glimpse into Victor's extended family when characters like his nephew Xander Cook (Paul Telfer) came to town. However, Victor's most memorable family reunion came when his brother, Deimos Kiriakis (Vincent Irizarry), arrived in Salem and shook things up.
Deimos first came to Salem in early 2016, much to the surprise of his older brother Victor. Deimos revealed that he was freshly out of prison and was looking for a job. He wanted a gig at Victor's company Titan Industries, but what Victor didn't know was that Deimos had been working with his son, Philip Kiriakis (then John-Paul Lavoisier), behind his back. The two schemed to take over Titan, but when it was clear that their plan wasn't going to work, Deimos sold out Philip to Victor. Viewers got another huge shock when it was revealed that Deimos had been sent to prison for 30 years for murder after Victor falsely claimed that his younger brother had killed his former fiance.
Wanting revenge on Victor, Deimos took his rivalry with his older brother to a dangerous new height.
Deimos caused a lot of trouble in Salem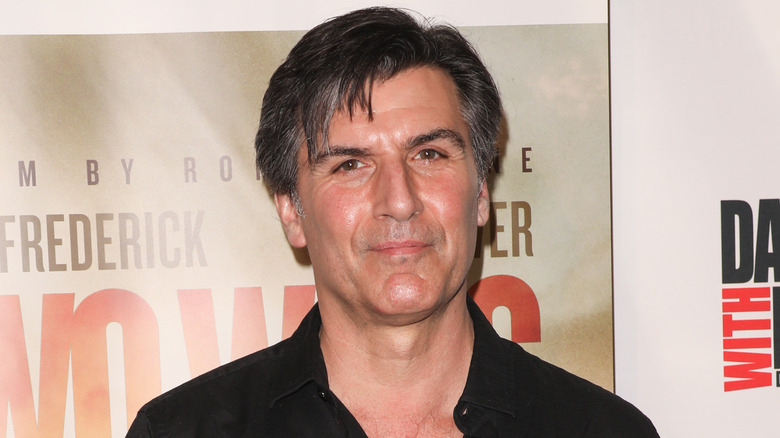 Paul Archuleta/Getty Images
After finding out that Victor was the reason he spent decades behind bars, Deimos looked to even the score. Unfortunately, Victor's wife, Maggie Horton Kiriakis, suffered the consequences. "Days of Our Lives" viewers watched as Deimos drugged Maggie, causing her to fall down a flight of stairs and suffer a terrible injury that left her in a wheelchair. Deimos told Victor that he could cure Maggie's paralysis but that he would have to give him the Kiriakis fortune in return — which he did. Deimos' reign of terror didn't end there. He began dating Victor's former wife Kate Roberts (Lauren Koslow), tried to murder Andre DiMera (Thaao Penghlis), arranged for Chad DiMera (Billy Flynn) and Gabi Hernandez (Camila Banus) to be kidnapped, and had Dario Hernandez (Jordi Vilasuso) beaten.
However, things changed a bit for Deimos once he met another one of Victor's ex-wives, Nicole Walker (Arianne Zucker). Deimos was immediately taken with Nicole and couldn't believe the resemblance she had to his former love, Helena. Despite his romance with Kate, Deimos was smitten with Nicole. Later, a jealous Kate argued with Deimos, who ended up falling over a cliff. Kate believed that Deimos was dead, but he survived and contacted Chloe Lane (Nadia Bjorlin) to help him recover. Chloe and Deimos became intimate, and when Chloe found out that she was pregnant, she assumed Deimos was the father.
Deimos was murdered in 2017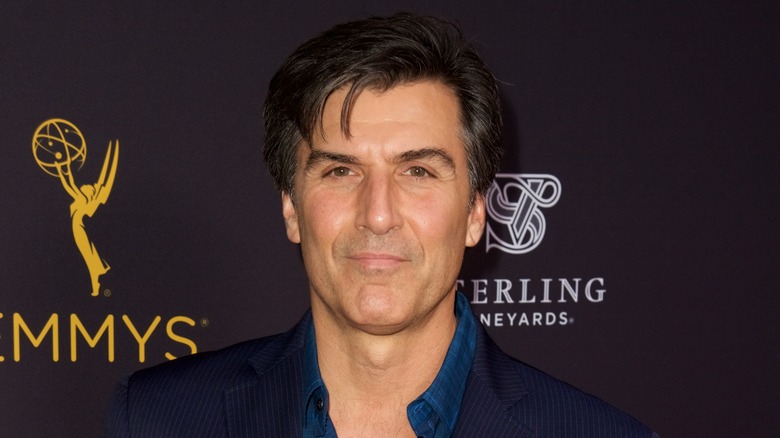 Earl Gibson Iii/Getty Images
"Days of Our Lives" fans later learned that Chloe was actually carrying Nicole Walker and Daniel Jonas' baby after agreeing to become their surrogate before Daniel's untimely death. Deimos eventually returned to Salem and made amends with Victor and Maggie. He and Nicole started up a romance, and when he proposed, Nicole agreed to marry him. Meanwhile, Chloe didn't like the relationship between Nicole and Deimos and fought for custody of Nicole and Daniel's baby girl, Holly Jonas. Chloe won, and Nicole blamed Deimos' devious deeds as the reason why and ended their relationship. Deimos made a lot of enemies in Salem during his short-stint on the soap opera, so it wasn't a surprise that he turned up dead during a fundraiser, where many of the guests were drugged and suffered memory loss.
The mystery surrounding Deimos' death mounted, and it was eventually revealed that Nicole had stabbed Deimos to death during the party. After his death, the story took another turn when Eve Donovan (Kassie DePaiva) returned to Salem, revealing that she was Deimos' widow and demanded his share of the Kiriakis empire. On Halloween 2021, fans got to see Deimos again when he was resurrected by a possessed Marlena Evans (Deidre Hall) and looked to get revenge on Nicole.
Although Deimos was in Salem for less than two years, he left a lasting impression on fans, who remember the villain fondly.