Days Of Our Lives Tragic Romance: Daniel And Nicole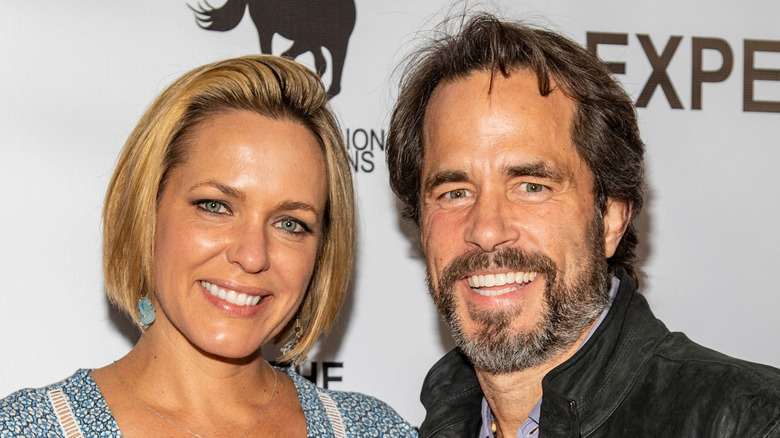 Eugene Powers/Shutterstock
The character Nicole Walker (Arianne Zucker) has been part of the "Days of Our Lives" world since 1998. Over the years, Nicole has been in a series of complicated and dramatic relationships, and has been on and off with the love of her life, Eric Brady (Greg Vaughan). However, another very important man left a lasting impact on her life. Nicole's relationship with Dr. Daniel Jonas (Shawn Christian) was one of the most memorable on the soap opera. Sadly, their relationship came to a tragic end. 
Nicole got to know Daniel when he was romantically involved with her best friend, Chloe Lane (Nadia Bjorlin). When Nicole found herself pregnant with EJ DiMera's baby, she seduced Daniel so that he would help her change the DNA test results. From then on, Daniel and Nicole had an attraction to one another. When Daniel was able to save Nicole's unborn baby after an explosion, she knew he was the man she wanted to be with. Sadly, Nicole's lost the baby after falling down a flight of stairs during an argument with Jennifer Horton (Melissa Reeves). Daniel, along with Rafe Hernandez (Galen Gering), helped support Nicole during the emotional time.
Daniel and Nicole butted heads for months after, and Nicole began dating Eric again. However, once Eric dumped Nicole, she looked to Daniel to make her forget about him.
Daniel was killed in a shocking storyline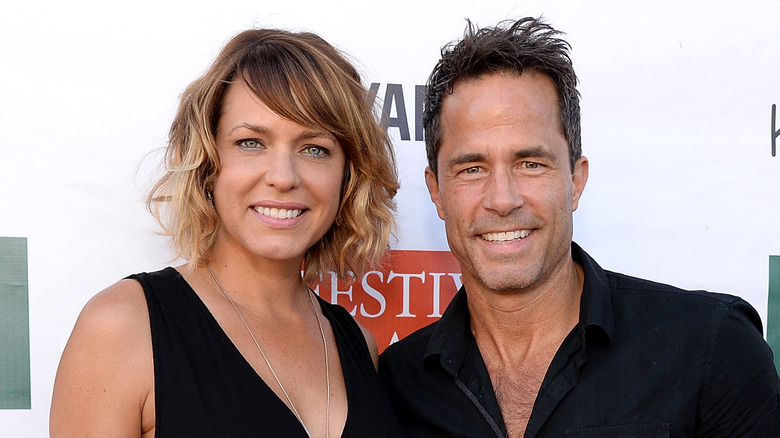 Michael Kovac/Getty Images
"Days of Our Lives" fans watched Nicole Walker and Daniel Jonas give their romance a fair shot, but Daniel worried that Nicole was still in love with Eric Brady. Of course, Nicole was still harboring feelings for Eric, although she loved Daniel very much. Eventually, Nicole and Daniel got engaged and began planning a Valentine's Day wedding. They even talked about starting a family together, and Daniel's ex-wife Chloe Lane offered to serve as a surrogate for the couple. It seemed that everything was going well for the couple. Meanwhile, Eric wasn't doing great. He had started abusing alcohol and drugs while also realizing that he still had feelings for Nicole. It was tough for Eric to see Nicole with Daniel, and during a New Year's Eve party in which they were all in attendance, things went from bad to worse.
Daniel was called into work at the hospital and forced to leave Nicole at the party before midnight. He left, not knowing that an intoxicated Eric was also on the road at the same time. Eric's impaired judgment led to a car accident that involved Daniel, as well as Jennifer Horton and Brady Black (Eric Martsolf). Jennifer was left with injuries that caused her deep pain and eventually led to an addiction to prescription medication; Eric's organs were damaged in the crash; Brady was left needing a heart transplant after the collision; and Daniel was pronounced dead.
Nicole now raises the couple's daughter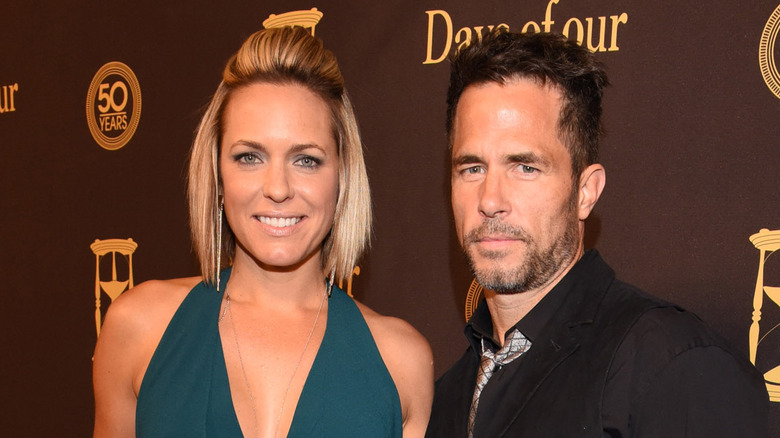 Vivien Killilea/Getty Images
"Days of Our Lives" viewers were stunned when the soap opera killed off Daniel Jonas. They watched the emotional scenes play out as Eric Brady and Brady Black fought for their lives, and Nicole was forced to say goodbye to her fiance. Nicole vowed that she would never forgive Eric for what he had done. Meanwhile, Daniel's mother, Maggie Horton Kiriakis (Suzanne Rogers), was forced to make a big decision. Both Eric and Brady would have benefited from a heart transplant, and she had to decide who to donate Daniel's heart to. She eventually chose to give the organ to Brady, who would have died without a transplant. Brady received Daniel's heart, and Eric eventually healed from his injuries and later went to prison for his crimes.
Nicole had to learn to live without Daniel, and she got a huge surprise when she found out that Chloe Lane was pregnant with her child. After Daniel's death, Chloe tried to conceive using Nicole and Daniel's last embryo, and she later gave birth to the couple's daughter, Holly Jonas. Nicole has seen Daniel's spirit on a couple of occasions since his death. However, it's not likely the character won't be returning to Salem to reunite with Nicole anytime soon. Though anything is possible in Salem, and if Stefan DiMera can return from the dead after donating his heart, then why not Daniel?