How Days Of Our Lives Helped Camila Banus Deal With The Death Of Her Father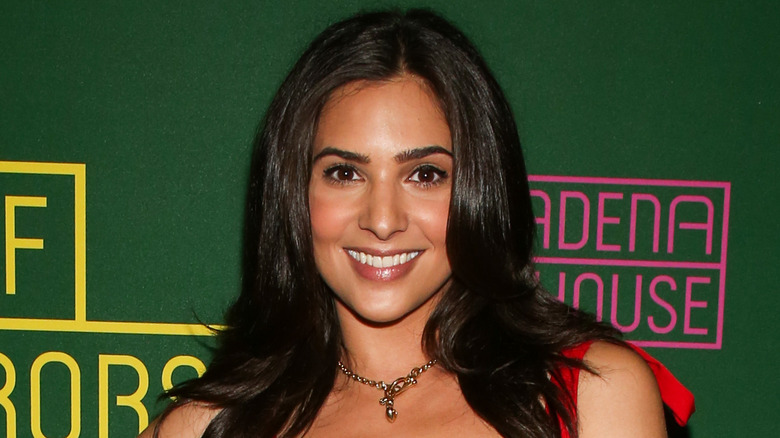 Paul Archuleta/Getty Images
Camila Banus became a huge favorite among "Days of Our Lives" fans when she was cast in the role of Gabi Hernandez. The actor has been through some very heartbreaking situations and dealt with a complicated love life as her character. However, she's also known heartbreak and tragedy in her own life. In May 2023, Banus opened up about the death of her father, which changed her life forever, and how working on the sudser helped her deal with her pain.
"Soon into my time on 'Days of Our Lives,' I got the news no one ever wants to receive. I was in the parking lot of a dollar store with my mom, who was on the phone, when she started screaming. On the other line, she learned my dad, her ex-husband, had died by suicide," Banus told Today. "We were shocked and devastated. My dad had been a living whirlwind and human wild card. He was an exuberant man; everyone wanted his attention. At that point, I didn't realize his smile masked what I now think was a lifetime of depression."
Banus revealed that although she was only 19 years old at the time of her father's death, she returned to work on the soap opera and tried to bury her grief. However, through therapy and communication, she was able to start moving forward, and achieving her career goals on the TV show allowed her to do just that.
If you or anyone you know is having suicidal thoughts, please call the National Suicide Prevention Lifeline​ by dialing 988 or by calling 1-800-273-TALK (8255)​.
DOOL helped Banus understand her parents better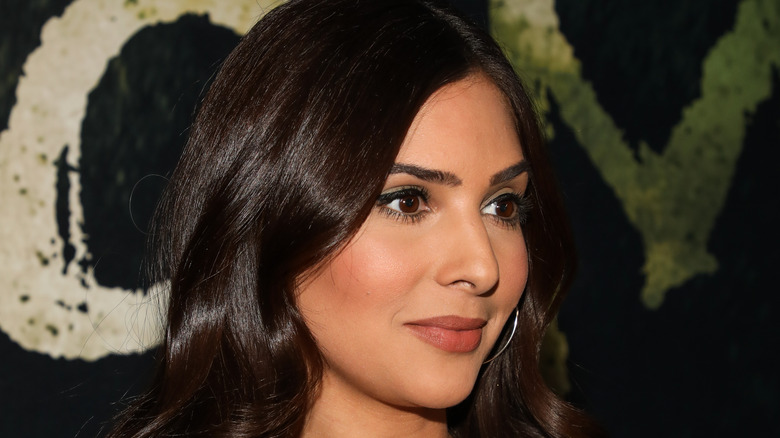 Paul Archuleta/Getty Images
Following the death of her father, Camila Banus knew that she wanted to work toward her goals and dreams not only for herself but also for her family, including her late father. She also admitted that taking parenting classes as research for her character helped her to understand herself and her parents a bit better, which allowed her to begin healing from her father's death.
"When my character became a mom, I took a parenting class to prepare for the role, where I reflected on how the parenting done to me has molded me into the adult I became," the actor revealed. "Meeting other families impacted by suicide through my work with the American Foundation for Suicide Prevention has helped me move forward as well."
In addition, Banus said that the loss of her father changed her profoundly and that she now had more empathy for others. "I think losing my dad made me a more empathetic person. His suicide changed the way that I interact with people. I want them to know that I care. I want them to know they are wanted, important, needed," she stated.
In May 2023, the actor announced that she was leaving "Days of Our Lives" after 13 years on the show. She explained that there were many reasons behind her decision to exit the soap opera, and revealed that her father was one of them.
Camila wants to honor her family through her work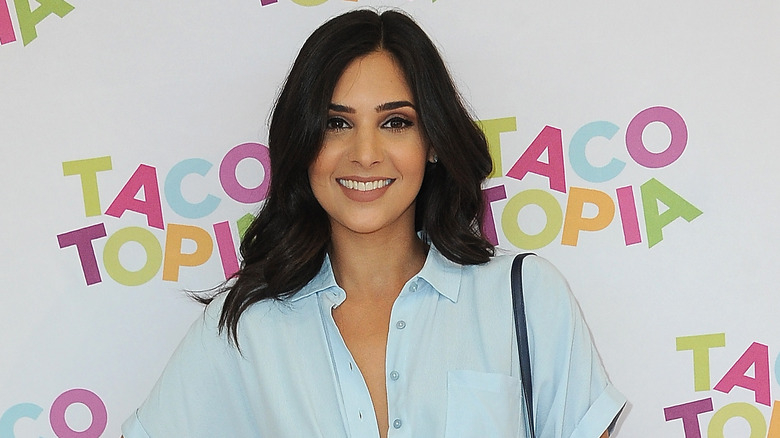 Albert L. Ortega/Getty Images
Camila Banus explained to Today that her father was someone she confided in about her hopes and dreams, and she wants to work towards accomplishing goals for herself and for him: "I had always spoken to my dad about my dreams. He knew my ultimate goal is to create amazing stories and cultivate characters — to be on the big screen. That was part of why I walked away. He didn't stay to see his dreams realized — the depression took over. I need to reach mine for him, and me, and our family."
Banus went on to say that she loved working on "Days of Our Lives," and that she's excited for the next chapter of her life. "I want to leave a legacy for my family, honoring the sacrifices that my Cuban immigrant parents made for me so that I could pursue those dreams," she stated. "Now, in Florida, when I look at the water, I think of my dad. I feel his embrace. And I know: He would be so proud of me."
When announcing her exit from the soap, Banus also confessed to The Wrap that she and her husband, Marlon Aquino, are ready to start a family together, which is another reason she made the decision to leave the character of Gabi Hernandez behind. "I'm just ready for something different," she said.