How Did Scarlett Johansson's Children Get Their Unique Names?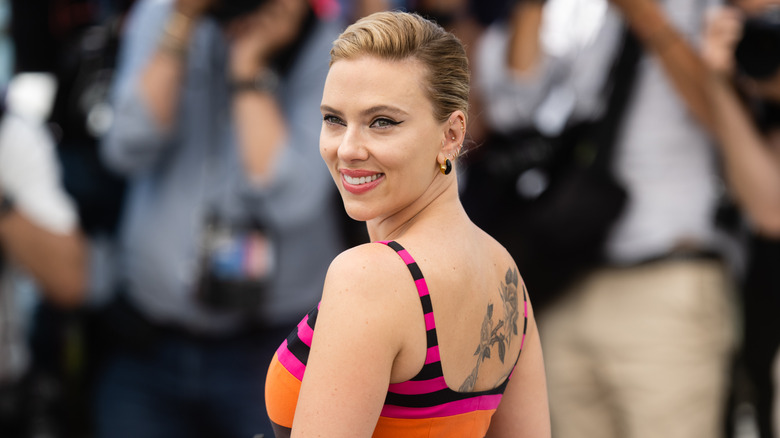 Samir Hussein/Getty Images
Award-winning actor Scarlett Johansson, known for her roles in critically acclaimed films and blockbuster Marvel movies, has been married to SNL star and comedian Colin Jost since 2020. They let the world know they were officially married in a unique way via a charity, giving insight into the nature of their relationship. Before their wedding, the pair had dated for two years, going public with their relationship in 2017 and then, in 2019, confirming to the media that the 11-carat rock on Johansson's finger was, in fact, an engagement ring. Today, the couple seems to be still very much in love, and they have since welcomed a child.
In August 2021, Johansson and Jost welcomed a baby boy. He would be the first child for Jost and the second for Johansson, who also has a daughter with her ex-husband, Romain Dauriac. Jost announced the birth of his baby with a funny Instagram post that was simply text reading "Ok ok we had a baby" and a cheeky nod to send all inquiries to his SNL co-host, Michael Che. And while fans were excited to hear the news, they were also a bit curious when it came to the name choice.
Johansson found name inspiration in a flower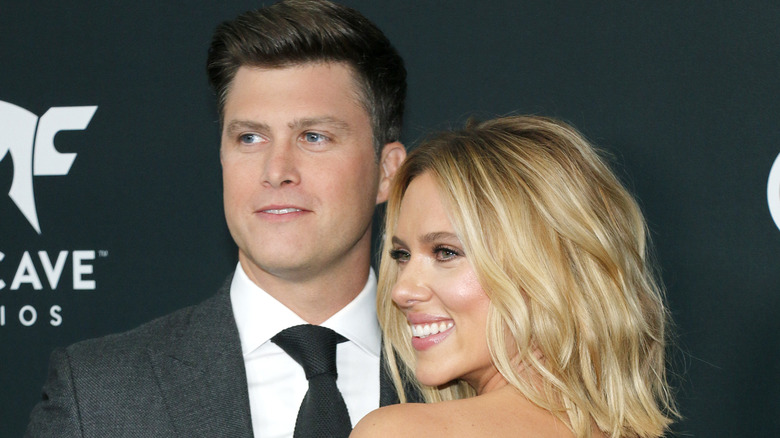 Tinseltown/Shutterstock
Scarlett Johansson and Colin Jost weren't shy about releasing the name of their little boy. In fact, along with his witty Instagram post in 2021 announcing his son's birth, Jost also shared the boy's name: Cosmo. And while they weren't afraid to publicize his name, it wasn't until later that the actress revealed where they came up with the unique moniker.
During a 2022 appearance on "The Kelly Clarkson Show," Clarkson asked Johansson how she came up with the name "Cosmo." After joking that they "just threw a bunch of letters together," she admitted that she simply just thought the name was "charming." Although she also says that Jost's mom had a hard time coming to terms with it, she is pleased with the name, especially since it mirrors her daughter's name, Rose. "They are both flowers. Not a lot of people make that connection," she told Clarkson. "Cosmo is a really sweet little flower that comes in different shades of orange and yellow."
Her daughter was named after a family member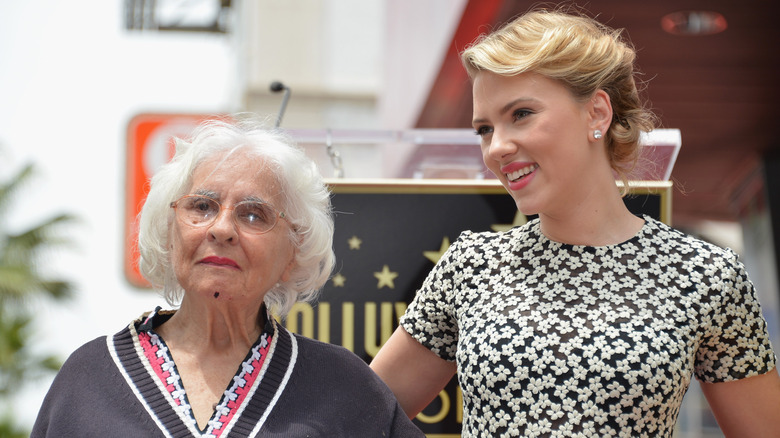 Alberto E. Rodriguez/Getty Images
Cosmo may be the newest addition to Scarlett Johansson's family, but he is not the actress's first child. Johansson also shares a child with her ex-husband, Romain Dauriac. Her daughter is named Rose Dorothy, and she was born back in 2014 when the actor was 29 years old. After Rose's birth, Johansson revealed that the child was named after Johansson's maternal grandmother, Dorothy Sloan (via AZ Central). Johansson said she and her grandma have always been extremely close, even going as far as to say that "She is in many ways half of who I am and half of who I long to be."
It's also important to note that Johansson thought of her grandma as "the first Francophone in my family," which was fitting, considering her husband at the time was French. After Cosmo's birth, Johansson said that Rose was elated to have a brother whose name is directly connected to hers. Johansson told Kelly Clarkson on her show that her daughter appreciated the name Cosmo for her brother because of the flower connection. "That's why my daughter liked it, too," she recalled.