What Only True Fans Know About Hallmark Star Marina Sirtis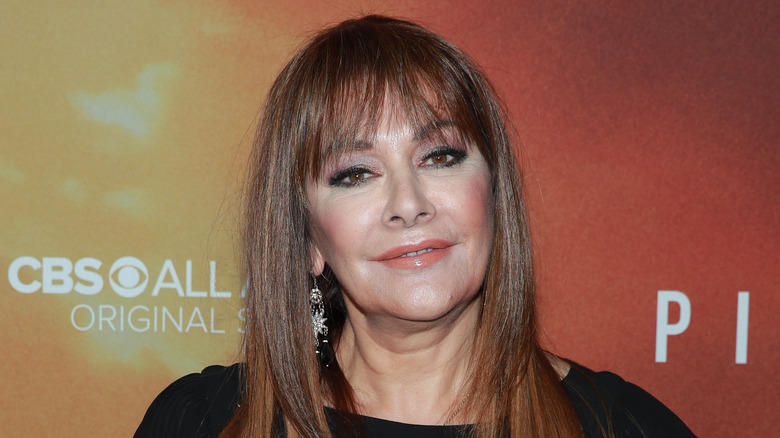 Rich Fury/Getty Images
Most people remember Marina Sirtis from her iconic role as Counselor Deanna Troi in the "Star Trek" series. Or you may recognize her from one of her Hallmark projects, which include roles in "My Summer Prince," "My Christmas Prince," and "Valentine's Again." However, there are many other things about the Hallmark star that only true fans may know. Sirtis starred in the movie "Terminal Error" in 2002 and "Crash" in 2004, among many other roles — including an NCIS episode you definitely forgot about.
Sirtis has also done voice-over work for several video games, including "Mass Effect: Legendary Edition," "XCOM 2: War of the Chosen," and "Elite: Dangerous." She also has an extensive background in theater and has starred in several productions in the U.S. and England to much acclaim. In addition to her work in the entertainment industry, Sirtis loves to cook and has shared many recipes with the public on her personal website.
Family is also very important to Sirtis. The British star was born to two Greek parents and has a brother, Steve Sirtis, who was a professional soccer star in Greece (via Empire). She was also married to guitarist Michael Lamper — whom she met on the set of "Star Trek: The Next Generation" — from 1992 until he died in 2019.
Marina Sirtis is Greek
Marina Sirtis was born in London, England, to tailor John Sirtis and his wife, Despina. Their family was blue-collar, and the actor has shared stories about helping complete garment finishings at home as a child. She told Authority Magazine, " My mom would do the buttonholes and the finishing, and I would take out the basting. I would get five pence a jacket, and that was how I earned money."
Due to her British accent, you might not realize that Sirtis is Greek and fluent in the language. The actor enjoys celebrating her heritage in the kitchen, and many of her recipes include popular Greek staples such as tzatziki, baklava, and her own Greek cookie recipe.
Sirtis will soon be uniting her Greek background with her acting work in one of Hallmark's upcoming June wedding movies. In the film "Love's Greek to Me," Sirtis plays Athena, the Greek mother of one of the leads, Mike (Yannis Tsimitselis), and becomes obsessed with wedding planning after he proposes to his American girlfriend, Ilana (Torrey DeVitto). The movie was shot on location in Santorini and will premiere on June 10.
Marina Sartis attended the Guildhall School of Music and Drama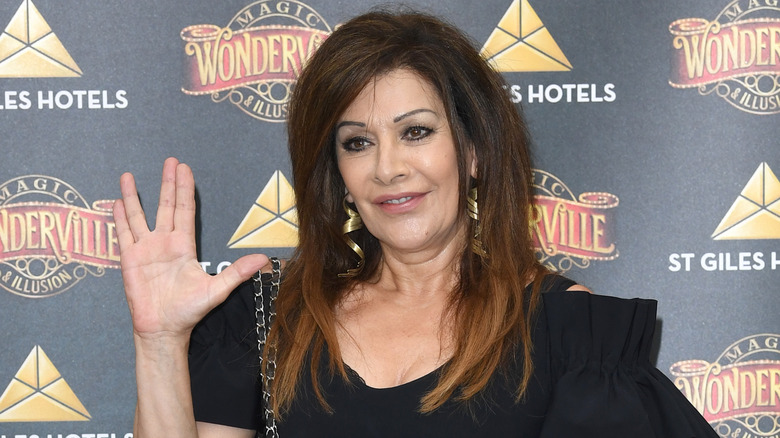 Joe Maher/Getty Images
Marina Sirtis knew she wanted to be an actor since she was a little girl. In conversation with Authority Magazine, she shared, "I was always a bit of a show-off. I knew I was going to be in show business. TV was my escape. ... I just wanted to be in there with the other people, and I was very lucky on a certain level that I knew what I wanted to do from a very early age." Despite her conviction, Sirtis' parents disapproved of this career path, and once she graduated from high school, she secretly applied to the Guildhall School of Music and Drama and was accepted. Several other acclaimed actors also attended the school, including Daniel Craig, Ewan McGregor, and Damian Lewis (via Guildhall School).
Sirtis began her career in theater, starring in "Hamlet," "The Hunchback of Notre Dame," and "The Rocky Horror Picture Show" for various British theater companies, per Marina Sirtis Official Site. She then moved on to small television and film roles before relocating to Los Angeles in 1986. Things didn't seem to be working out for Sirtis in California, and she was contemplating moving back home to England when she was finally offered her big break in "Star Trek: The Next Generation" in 1987. The rest is history.