JoJo Siwa Once Defended Abby Lee Miller From This Former Dance Moms Star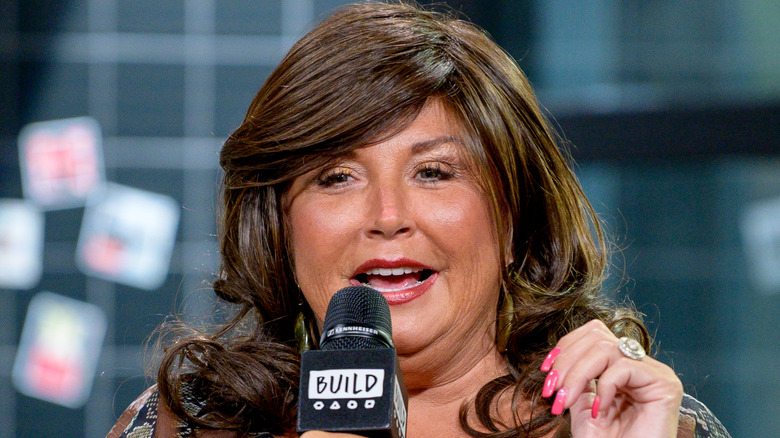 Roy Rochlin/Getty Images
Abby Lee Miller has been known to create stars by spotting potential in talented young dancers. However, her choreography skills and uniquely themed routines were often overshadowed by her aggressive way of critiquing the kids in her studio. The Lifetime show "Dance Moms" revolved around a young group of girls who attended weekly dance competitions as a junior elite competition team.
While many moms were eager to bring their children to Miller's studio in order to get that recognition and fame, Miller was ruthless in her insults on the show. The brutal criticisms ranged from picking apart the young dancers' technique, comparing their skills to other dancers, or screaming about their appearance. She even kicked one dancer, Ava Cota, off her team for being too tall and insulted the teeth of her favorite student Maddie Ziegler. The brave reason Chloe Lukasiak left Dance Moms was that she overheard Miller mocking a medical condition in her face.
Throughout the show's run, Miller brought many dance moms to their breaking point. However, JoJo Siwa's mom, Jessalynn, saw an opportunity in the midst of Lukasiak's absence. Siwa competed in Season 2 of "Abby's Ultimate Dance Competition" and later joined the cast of "Dance Moms" early in Season 5.
JoJo was grateful for the opportunity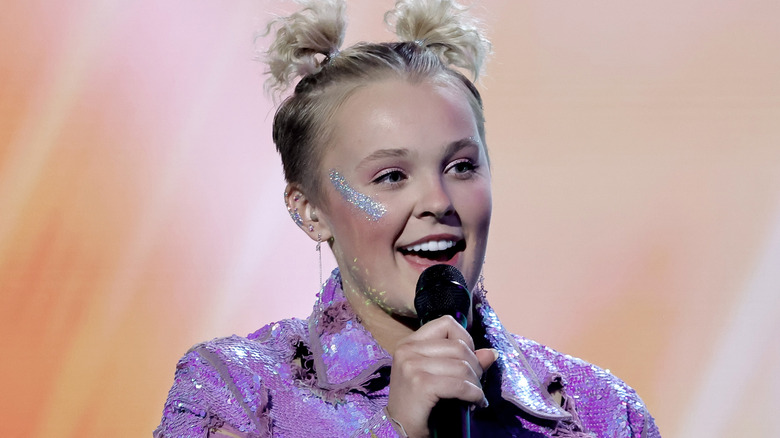 Kevin Winter/Getty Images
Despite remaining extremely grateful for the platform that "Dance Moms" provided her with, it wasn't always perfect or easy for Siwa either. Throughout her time on the show, she faced her fair share of criticism from Miller. Beyond just her technique being corrected, her dance teacher told her to fix her speech impediment and made her cry multiple times.
In one scene from Season 5 Episode 7, Siwa was kicked out of Miller's studio for talking back and saying, "Well, if you yell at me I'm gonna cry." This altercation took place during the pyramid, where the girls were ranked based on their previous performances. However, soon after Siwa walked out, she returned to the studio and apologized to Miller.
From the beginning, Siwa and her mom knew the power of this opportunity and that mindset appears to have prevented some of the trauma that other girls left the show with. Brooke and Paige Hyland are sisters that were a part of the original cast of "Dance Moms." Their mom, Kelly, even danced for Miller as a child. However, their experience on the Lifetime show ended very differently.
Brooke Hyland isn't ready to befriend her former dance teacher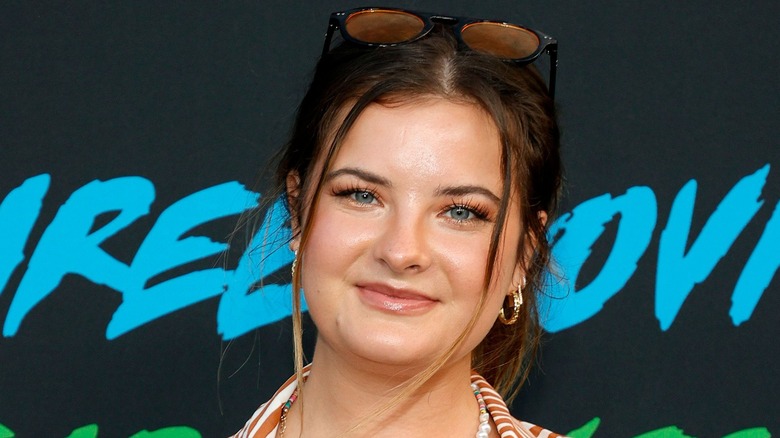 Amy Sussman/Getty Images
The Hyland sisters abruptly left "Dance Moms" during season 4 of the show, after their mom had a physical altercation with Miller that led to the dance teacher filing a lawsuit. While the judge ultimately dismissed the chargers, the girls never returned to Miller's studio or the show. While the Hyland sisters did gain a large social media following from their time on "Dance Moms," it's understandable that their experience would leave a bitter taste.
Unfortunately for Miller, many of her previous dancers look back at their time with her and associate it with toxicity and trauma. According to People, in a TikTok video that's now deleted, Brooke Hyland mentioned that Facebook had "a new friend suggestion." Hyland then showed her followers that the suggested friend was Miller herself, before moving her head back and forth disapprovingly and making an unpleasant face.
Siwa quickly came to her former dance teacher's defense by expressing her disapproval of the sentiment. She commented on Hyland's video saying, "It's one thing to just not add her back, it's another to post..." Perhaps Hyland ultimately agreed with Siwa since the TikTok video was later removed. Plus, it's nice to see how JoJo Siwa really feels about Abby Lee Miller. Siwa credits Miller for her current success and finds it sad that the other girls from the show don't even communicate with their former dance teacher. According to Us Weekly, Siwa truly believes Miller is a "good person" despite what was seen on the show.