What We Know About Gwyneth Paltrow And Scarlett Johansson's Relationship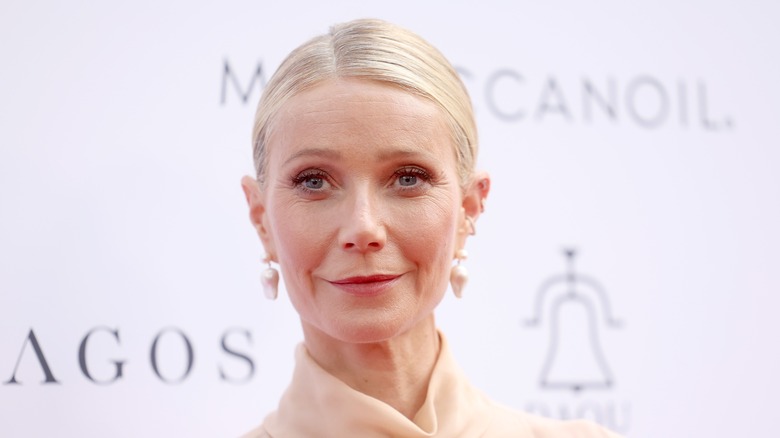 Monica Schipper/Getty Images
The "Iron Man" trilogy not only introduced Marvel fans to supporting characters like Gwyneth Paltrow's Pepper Potts, but viewers were also able to get to know Scarlett Johansson's Natasha Romanoff/Black Widow. Ironically, Johansson wasn't going to be the Black Widow because the role originally went to Emily Blunt. When the latter had another commitment to fulfill, however, the role opened up again and Johansson became the character fans know and love. This last-minute change solidified her place in the Marvel Cinematic Universe (MCU).
While Paltrow and Johansson reprised their roles in "Avengers: Endgame," Gwyneth Paltrow stopped acting for a period of time. She became the founder of the lifestyle brand, Goop, and created an accompanying podcast called "The goop Podcast." Recently, Johansson was a guest on "The goop Podcast" where she chatted with Paltrow about various aspects of her life, including her interest in all things clean beauty. During their friendly banter, they began talking about a rumor that hinted at a feud that took place between them while filming "Iron Man 2." They gave their opinions on what actually happened on set. 
Paltrow previously addressed the rumors in 2010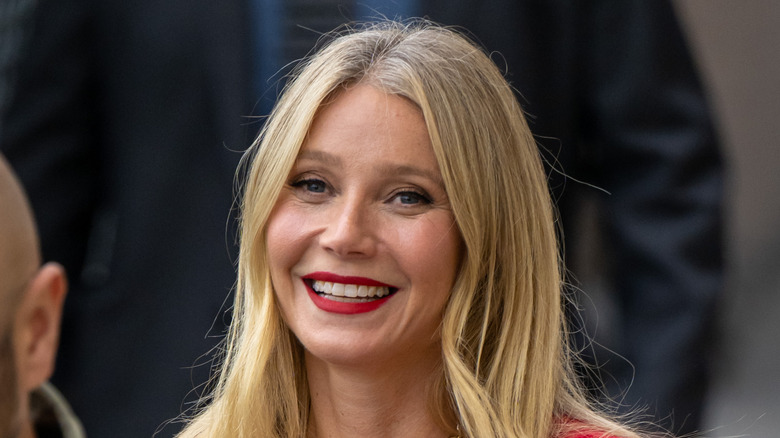 Rb/bauer-griffin/Getty Images
In 2010, Paltrow first addressed the rumor she and Johansson had an issue with each other during Chopard's 150th anniversary party. "They're pitting you against each other and I just think, 'Why do we need to make a problem between women?'" Paltrow told People. She doubled down on her thoughts by saying, "I think that's the part that's lame." She ended that portion of the conversation by sharing her positive thoughts about Johansson and how much fun she was to have on set.
It looked like Paltrow put an end to the rumors from her perspective, but Johansson didn't publicly offer her opinion on the matter. Although she didn't give an official statement, a recent confession on "The Skinny Confidential Him & Her Podcast" may explain why. She told the podcast's hosts, Lauryn Evarts Bosstick and Michael Bosstick, "My brain is too fragile. I'm like a delicate flower," as a response to why she doesn't have social media accounts.
Johansson shares how she felt on the set of 'Iron Man 2'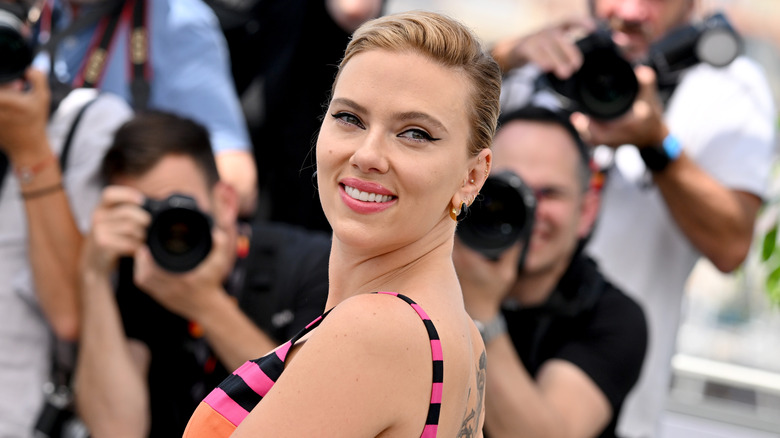 Lionel Hahn/Getty Images
When Paltrow told Johansson people always bring up their supposed feud during the filming of "Iron Man 2," Johansson said, "You were so nice to me," as reported by People. "I was so out of my comfort zone on that movie," Johansson said, per the publication. "I'd never done anything like that before. Plus, you had established such deep friendships." Paltrow gushed about how the cast was looking forward to working with Johansson and even admitted she enjoyed the presence of another woman on set. 
They shared fond memories of their experience but were also accepting when it came time to walk away from the MCU. "Chapter is over," Johansson said, per People. "Coming back and playing a character again and again over a decade of time is such a unique experience." To date, she's starred in over five Marvel movies as Natasha Romanoff. Paltrow also joked about playing an older version of her character, Pepper Potts, and didn't say she'd be against reprising that role in the future. 
Debunking rumors can be tiring, but the two chose to put an end to one that's been following them for over a decade.