Brooke And Ridge's Recycled Romance On B&B Signals Laziness (And We're Over It)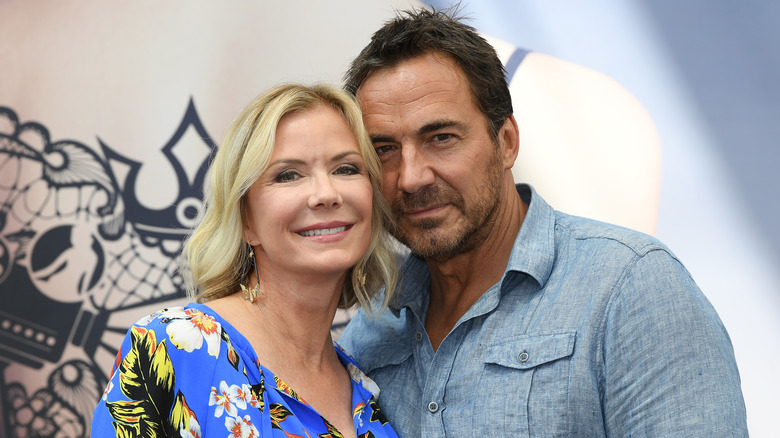 Pascal Le Segretain/Getty Images
"The Bold and the Beautiful" is on the verge of making a massive mistake, and it might be one they can't come back from. For decades viewers have watched Ridge Forrester (Thorsten Kaye) waffle between Brooke Logan (Katherine Kelly Lang) and Taylor Hayes (Krista Allen). However, last year, it seemed as if that was finally being put to a stop for good. The days of Ridge going back and forth between the two women appeared to be a thing of the past after Brooke and Taylor chose themselves instead. 
For the first time, they elected to put fighting over Ridge behind them and work toward a genuine friendship. After being rejected, Ridge seemingly left town which gave Brooke and Taylor the opportunity to focus on their newfound connection. During that period, the women helped each other weather some dark times including the release of Sheila Carter (Kimberlin Brown) from prison. Her subsequent romance with Bill Spencer (Don Diamont) led to Taylor's freedom being threatened by dredging up her old crime against him. 
Eventually, an undercover investigation was exposed to take down Sheila with Bill and Ridge working together to bring her to justice. This brought Ridge back into the orbit of both women, and it was obvious from the start that their pact was in jeopardy. For some reason, "Bold" can't help going back to the same well over and over again. However, this time, having Brooke and Ridge reunited and Taylor fighting with her old frenemy could have catastrophic results. Enough is enough. 
Bold has a history of repeating the same storylines ad nauseam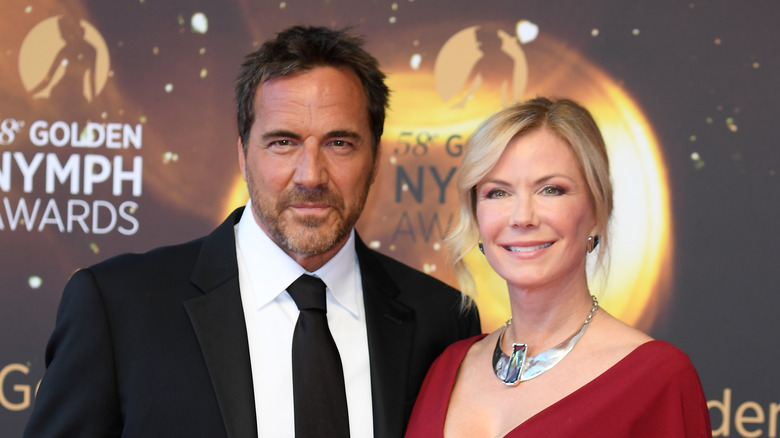 Pascal Le Segretain/Getty Images
"The Bold and the Beautiful" has a wealth of talented actors at their disposal with numerous options for exciting new romances. Despite this, the writers and other powerful higher-ups seem to only want to showcase the same people over and over again. Not only do they leave half of the cast on the sidelines most of the time, but the relationships are consistently recycled. Consider that Ridge Forrester has been married to Brooke Logan a whopping eight times and to Taylor Hayes twice. 
Frankly, nobody needs or wants to see this unfold again. How many times can the show expect viewers to be invested in a storyline that is completely predictable and goes nowhere? The lack of inspired storylines is an insult and makes the soap downright unwatchable. "Bold" is also rehashing a plot point that already had a fitting conclusion, but sadly it's not the only instance of this problem arising. 
Yet again, Liam Spencer (Scott Clifton) is in the midst of some type of feud between his wife, Hope Logan (Annika Noelle), and ex, Steffy Forrester (Jacqueline MacInnes Wood). Steffy has her own marriage to focus on. Why is she back in the mix with Hope and Liam? "Bold" could take any of these characters in alternate directions. There's a level of laziness at play here since it's easy to throw the same people together into the same situations for the millionth time, rather than concocting exciting new storylines.
Plummeting ratings and the writers' strike could make things even worse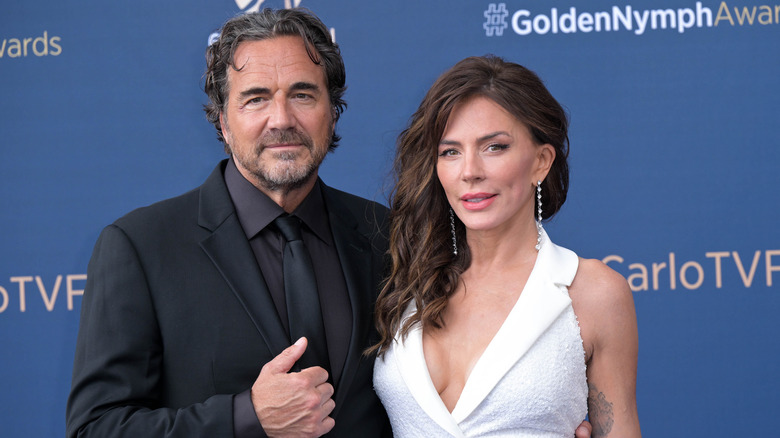 Stephane Cardinale - Corbis/Getty Images
If Ridge Forrester and Brooke Logan were destiny, they wouldn't be facing down marriage number nine (if they wed again, that is). The same can be said for Liam Spencer's love triangle with Hope Logan and Steffy Forrester, and with Thomas Forrester (Matthew Atkinson). It's a good thing the show is only 30 minutes long because if it were an hour, they'd be recycling plots even more regularly. Now isn't the time for "The Bold and the Beautiful" to go back to their tired method of recycling the same romances.
It's the worst possible time for the long-running soap to revisit storylines that overstayed their welcome several years ago. Daytime television as a whole is experiencing declining ratings particularly because of the ongoing writers' strike. With several daytime talk shows on pause because of the lack of available writers, it's negatively impacting the soaps too. With fewer eyes on the product, putting out a story featuring plots that haven't changed in decades is going to push viewers even further away. 
Beyond the ratings, there's no telling what might happen if the strike lasts even longer. With the thin, recycled plots being reassembled at the moment, having scabs take over the writing could be fatal for "Bold." For the uninitiated, scabs work outside of the union, and they're more than happy to replace those on strike. If they take over the show, the quality will diminish, and considering the current, dismal state of reprocessed storylines, that's not a risk "Bold" can afford.