French Balayage Is The Low-Key Color Technique That'll Give You A Fresh Look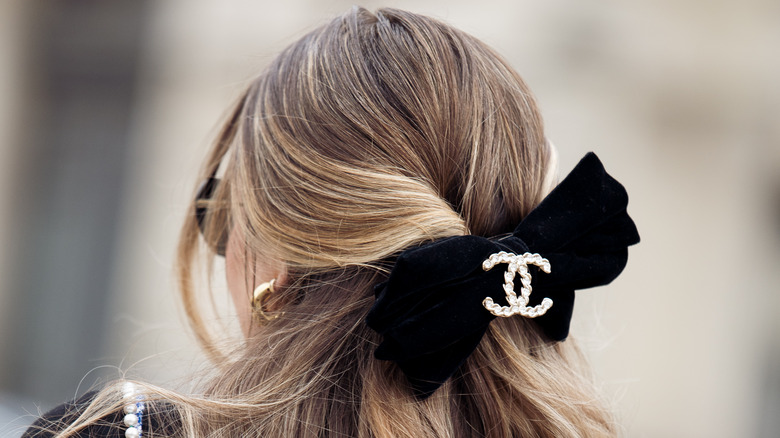 Raimonda Kulikauskiene/Getty Images
This year, hair and beauty trends have been strongly centered around keeping things natural. Whether that means fully embracing the "clean girl" aesthetic that TikTokers love or simply foregoing heavy eyeliner during the day, keeping things simple is the ultimate goal. Of course, this doesn't mean that influencers and beauty experts are advising you to throw out your favorite makeup and go, literally, au naturel. Instead, it's more about finding beauty methods that require less maintenance while still looking fresh and put together.
When it comes to beauty, quite possibly the most high-maintenance part for many of us is our hair. Using heating tools to style it or getting it colored can mean hours in the salon as well as countless dollars spent to achieve the look. If you want to keep the low-maintenance beauty routine going but still want something fun and trendy for your hair color, consider a low-key color technique beloved by the French.
French balayage requires minimal maintenance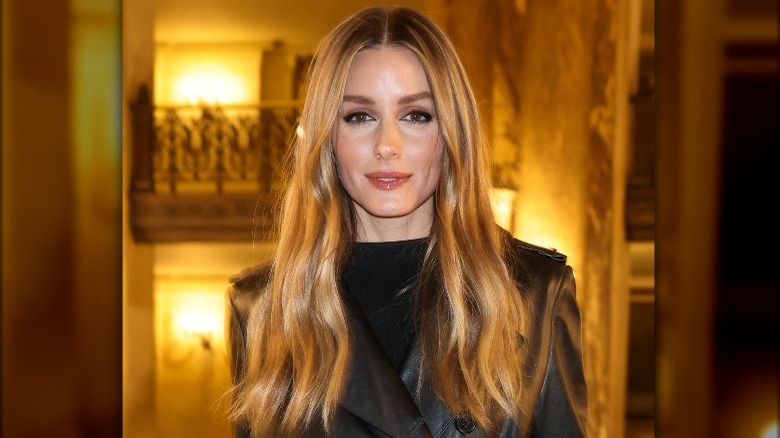 Pierre Suu/Getty Images
According to L'Oreal Professionel Paris, the word balayage is actually a French word that translates to "to sweep." Americans have embraced this coloring trend, which requires painting the hair rather than foiling it, due to its ease of upkeep and sunkissed final look. But there is an even more French way to balayage the hair, and it is quite literally called a French balayage.
This method is similar to the balayage we are used to, but it goes back to the way the French intended the method to be used, by foregoing any foils or teasing and simply hand-painting the color onto the hair (per PureWow). And while each stylist will create their own mix of colors based on the client, the end result will always be an effortless look that gives you a brighter feel without the pressure of constantly going to the salon. Plus, this technique will keep your hair not only looking healthy, but feeling healthier as well.
What to expect when getting French balayage
If you are internally screaming at the possibility of looking like the French while also saving a few bucks by going to the salon less, you are likely jumping at the chance to try French balayage. Before you do, though, it's important to know what you are getting. If you are hoping to be bombshell blonde or platinum, this is not the style for you. Instead, this is better for those looking for a sunkissed look. If your hair is naturally darker, French balayage will result in a gold or caramel color, so don't expect anything too drastic.
If French balayage is what you are looking for, make sure you are clear with your stylist. Today, the term balayage can mean a lot of different things. If you want the traditional French version, you'll want to make sure your stylist doesn't pull out any foils or teasing combs. They should also work through the hair by creating V's that allow the color to grow out and still look natural. According to L'Oreal Professionel Paris, a gloss is also a vital final step in the process to allow shine and to neutralize the color.