What Jordi Vilasuso Had To Say About His Days Of Our Lives Exit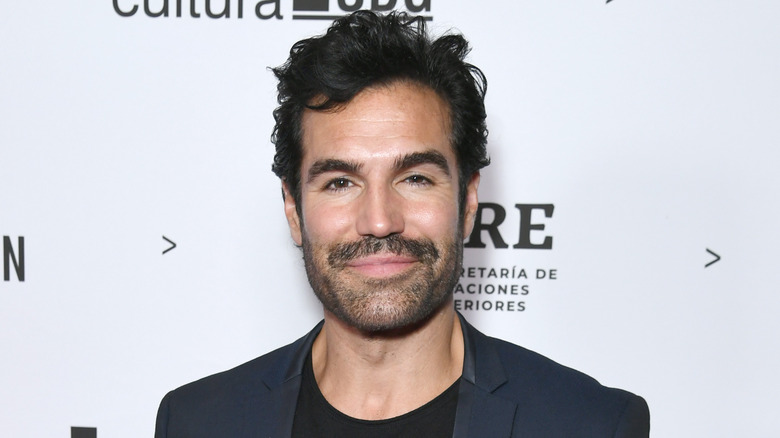 Jc Olivera/Getty Images
Jordi Vilasuso joined "Days of Our Lives" in 2016 in the role of Dario Hernandez, a character previously portrayed by Francisco San Martin. However, upon leaving the show, the actor felt unsettled by the exit and how it impacted his personal life. As a member of the Hernandez family, Dario was the brother of Rafe, Gabi, and the late Arianna Hernandez. The character first came to Salem as a small-time criminal looking to find the person who killed his sister, Arianna. He met Melanie Jonas, and the two started having feelings for one another. Eventually, Dario began working at Titan Industries alongside Brady Black. He was given the opportunity to advance his career in Argentina, and he soon left Salem. However, he later returned to stir up trouble.
When Dario returned to Salem, he met Abigail Deveraux (Marci Miller), and the two hit it off. Things were complicated for Abby as she had recently been presumed dead, and the love of her life, Chad DiMera (Billy Flynn), had fallen for Dario's sister, Gabi. However, Abigail agreed to marry Dario in order to keep him from being deported. When Abby decided she no longer wanted to participate in the marriage, Dario blackmailed her by threatening Chad. However, when his plan failed, Dario tried to have Chad killed, though Abigail was able to save him.
By 2017, Dario exited Salem, and Vilasuso was left without a job.
Jordi Vilasuso struggled with his Days of Our Lives exit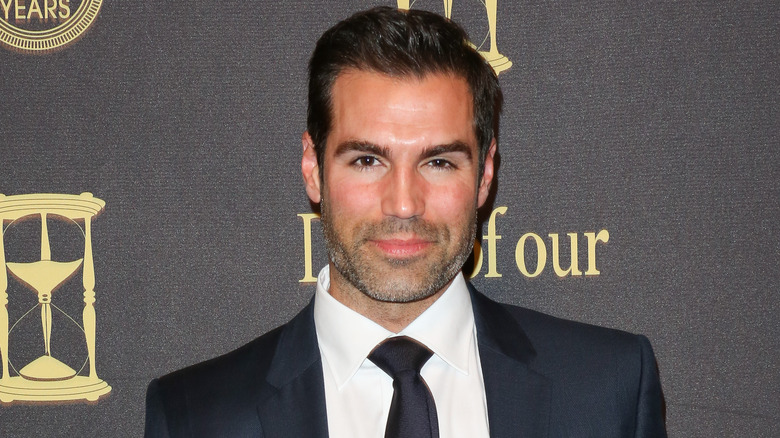 Paul Archuleta/Getty Images
In 2022, Jordi Vilasuso and his wife Kaitlin opened up about his exit from "Days of Our Lives" on their podcast titled "Making It Work." The couple touched on the fact that Vilasuso had been let go from "The Young and the Restless" in 2022, but admitted that they'd been in a similar situation when he left the role of Dario Hernandez. "'Days' in particular was really hard for us to go through," the actor admitted. "It felt icky. It felt like our security had dropped out." However, despite the blow of leaving "Days," Vilasuso maintained that he had a great love for the soap opera and his on-screen family.
"Although I wish Dario would have gone in a different direction, being a part of the Hernandez family was one of the best parts of the gig, thanks to @abonemartinez, @ggering, and @camilabanus. Mi familia always took me on a rollercoaster of belly-hurting laughter and tears that I would look forward to whenever I got the opportunity to mix it up with them," Vilasuso revealed on Instagram after being let go from the sudser in 2017.
The actor also thanked the rest of the cast and crew, as well as the fans, for making his time in Salem so memorable. Of course, no character is ever really gone from a soap, and Dario could always return to Salem sometime in the future.
Should Jordi Vilasuso return to Days of Our Lives as Dario Hernandez?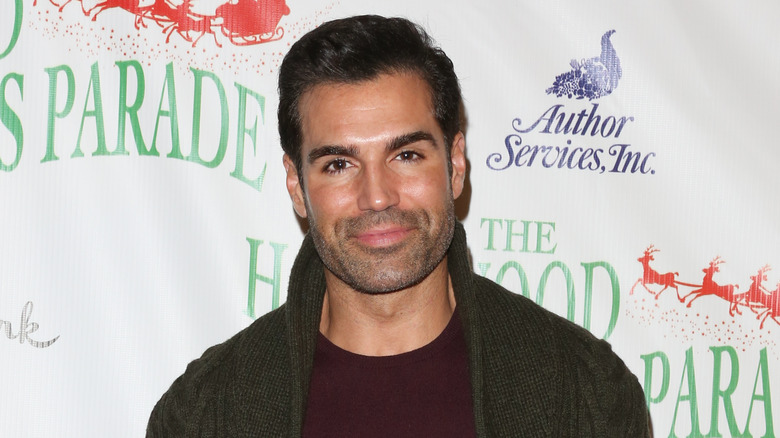 Paul Archuleta/Getty Images
During the couple's podcast, Jordi Vilasuso's wife, Kaitlin, called Dario Hernandez's storyline on "Days of Our Lives" tough, revealing that Dario is still "in the woods somewhere" and that "he deserves to be a stud somehow." Of course, many fans would love to see Dario back in the Salem spotlight. Now that Camila Banus is leaving the role of Gabi Hernandez, bringing in another Hernandez sibling could prove an interesting move for the storyline.
Of course, Vilasuso is a soap opera vet after playing characters on shows such as "Guiding Light," "All My Children," "The Young and the Restless," and "Days of Our Lives." He knows all too well what the world of soaps is like, but after speaking so warmly about the cast and crew of the show, he may be open to reprising the role of Dario at some point in the future.
For now, fans will just have to wait to see what's in store for the Hernandez family and if Dario will make his way back to Salem to stir up more drama.