Lindsay Lohan's Totally Relatable Fashion Fear Made Her 'Nervous' While Filming Freaky Friday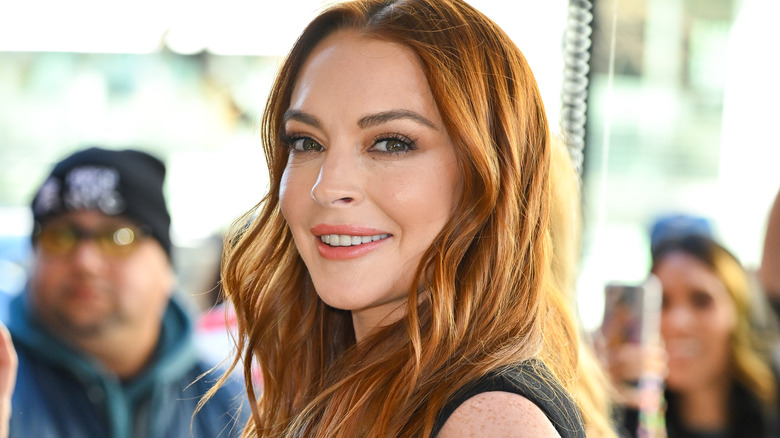 James Devaney/Getty Images
The "Freaky Friday" remake, released in 2003, stars Lindsay Lohan and Jamie Lee Curtis as a mother-daughter duo that swaps places, finding common ground in the process. In a joint interview with The New York Times, Curtis confirmed that a sequel was in the works and that she was asked about a follow-up many times — even during the "Halloween Ends" press tour, of all things. 
It spurred Curtis to call Disney about making it happen. Lohan affirmed that both of them were ready to film a sequel, adding, "So we're leaving it in the hands that be." The original "Freaky Friday" movie came out in 1976. The 2003 version was updated to fit the styles, trends, and pop culture of the early 2000s. However, one on-trend costume piece made Lohan nervous: low-rise pants. 
In an interview where the actor was tasked with analyzing her most memorable looks from her career thus far, she talked about how the low-rise pants were something she worried about a lot while filming "Freaky Friday."
Lohan was incredibly self-conscious at the time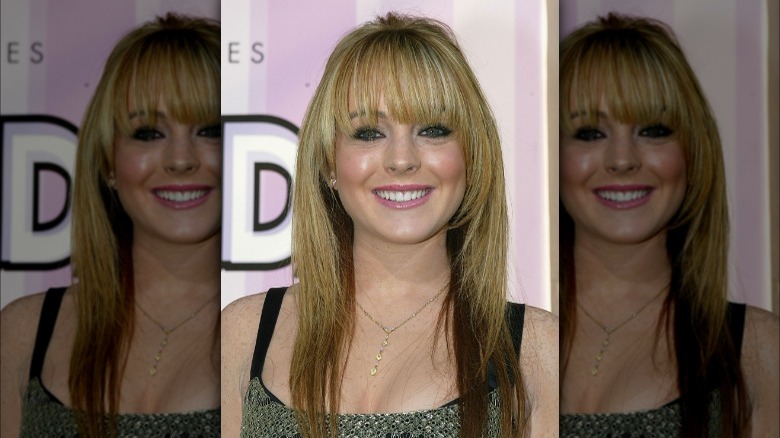 Carlo Allegri/Getty
As Lindsay Lohan admitted to Allure magazine when it came to the low-rise pants her character, Anna, wore in "Freaky Friday," she "was so self-conscious." The actor, who was just 16 years old during filming, continued, "Like, I wanted to wear low-rise pants because I wanted to be cool. ... But I was always nervous about what my stomach looked like, like if it was flat enough. Like that was my big thing on set." 
In hindsight, Lohan has no idea why she felt this way: "I look back and I'm like, 'Why was I so hard on myself? Like, it's okay!'" The actor also discussed one of the major influences on Anna's style: Avril Lavigne. Lohan asked her hairstylist to dye white stripes in her hair to emulate Lavigne's look. This fits the character of Anna, who is in a band and has a punk-rock style. Like it or not, low-rise jeans are still trending. 
The Freaky Friday co-stars have a strong friendship off-screen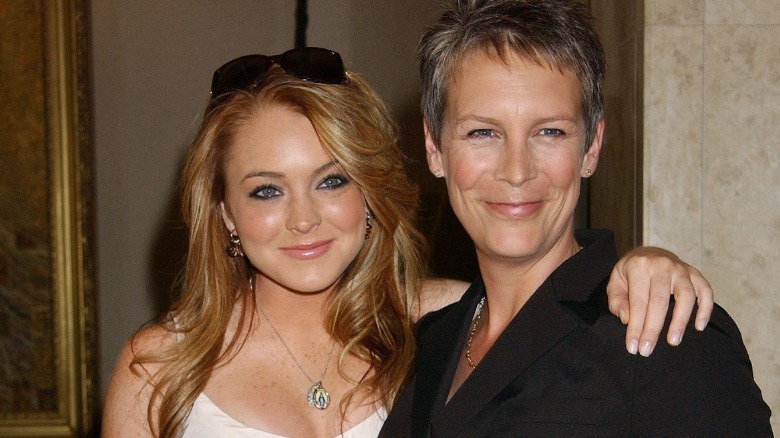 Gregg Deguire/Getty
Lindsay Lohan and Jamie Lee Curtis have a great friendship off-screen too. Lohan told The New York Times that Curtis "immediately took me under her wing" while working on the movie and helped ease Lohan's nerves about her first on-camera kiss. They even have a code that they used to stay in contact after "Freaky Friday." When Curtis got texts from Lohan, to ensure it was really her movie daughter and not a catfish, Curtis would ask what rap they were trying to learn during "Freaky Friday." 
The answer is Clipse's rap from Justin Timberblake's "Like I Love You," which was very popular at the time. And yet, as Lohan remarked in their interview since Curtis shared their code, it will not work anymore. The duo has also supported each other's successes on social media — when Curtis won the Oscar for best supporting actress, Lohan posted a congratulatory Instagram Story. 
And, after Lohan's pregnancy was announced, Curtis reposted photos of Lohan and her family celebrating at a baby shower. In the caption, Curtis wrote, "My friend and film daughter @lindsaylohan is growing up! So thrilled for her. What a mama she will be." Curtis has also given Lohan a simple piece of parenting advice to help her transition to motherhood, solidifying their bond.