Whatever Happened To The Original Real Housewives Of Miami?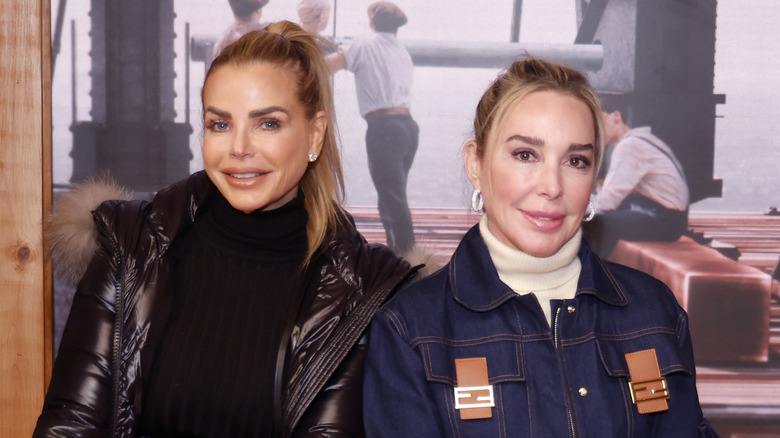 John Lamparski/Getty Images
Many fans of reality TV have the "Real Housewives" franchise on their binge list. When you bring together wealthy women living in upscale parts of the country and spending cash like they have oil wells in their backyards, then you are guaranteed enough entertainment to last you a lifetime. For some reason, we get a kick out of following the lives of the bourgeoisie, watching them buy extravagant mansions in gated communities, throw lavish parties and vacations, and purchase expensive toys and accessories. After all, it's only a matter of time before their personalities get to clashin' and the claws start coming out.
The "Real Housewives" series premiered in 2006 with a group of women from Orange County and has since blossomed into an entire web of shows under the "Housewives" umbrella. One of our favorite installments of the deliciously chaotic franchise is the "Real Housewives of Miami." Unfortunately, the show was canceled after three seasons due to very low ratings. Although the "Real Housewives of Miami" subsequently was revived in 2022 with a fresh cast of wives — including Julia Lemigova, the first openly lesbian cast member in the franchise — and some of the old ones.
However, the OG gang of the "Real Housewives of Miami" left an indelible mark on the franchise. The cast included Larsa Pippen, Lea Black, Adriana de Moura, Cristy Rice, Alexia Nepola, and Marysol Patton. The original housewives gave us so many laughs, tears, and surprises during their reign, so naturally, we want to know how their lives outside of the reality series have played out.
Larsa Pippen is the CEO of her jewelry company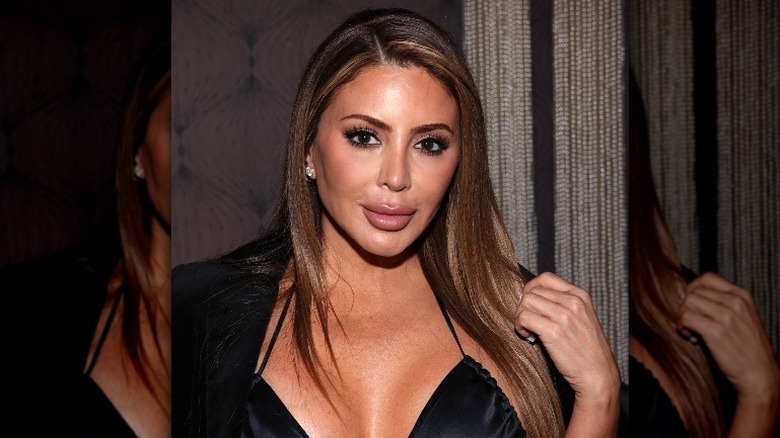 David Livingston/Getty Images
Entrepreneur and TV personality Larsa Pippen has enjoyed steady career growth since "Real Housewives of Miami" premiered in 2011. When the reality show hit the Bravo network, she was married to seven-time NBA All-Star Scottie Pippen. However, the couple separated in 2018 and finally divorced in 2021. Although her married life experienced a brief setback, the trajectory of her business life has skyrocketed.
Pippen initially left after the first season of "RHOM," but then she made a comeback for the fourth and fifth seasons. The reality star also launched her own self-named luxury jewelry line called Larsa Marie. Pippen also graced the cover of Harper's Bazaar Vietnam's 2021 August issue where she dove into her jewelry brand as well as her family and personal life. Her advice to everyone? Stay authentic. "Trust your intuition and do whatever makes you feel most comfortable," the business mogul said. "Never worry about what others think of you."
Lea Black has a book out and her own beauty company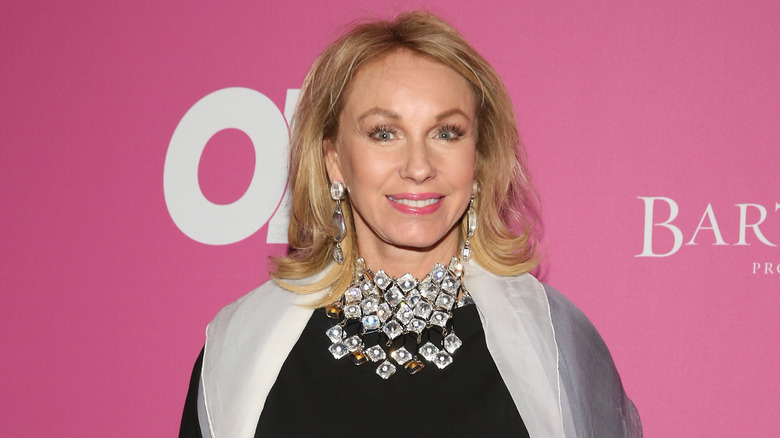 Robin Marchant/Getty Images
Another "Real Housewives of Miami" star with an impressive résumé is Lea Black. Black was a series regular from seasons one to three and did not return for the fourth, but made a guest appearance for the fifth. However, that doesn't mean she isn't absolutely busy making her own moves. Long before the reality star was dominating television screens, she was a businesswoman running the beauty scene with the skincare product Sudden Youth Facial, which she created in 1984. Now, Black is the founder of Lea Black Beauty where she develops skincare products mostly geared toward anti-aging solutions.
In addition to her skincare line, Black is also a successful author. She used her knowledge and experience as a Miami socialite to write a tantalizing fiction story titled, "Red Carpets & White Lies." Black also has both her feet firmly planted in philanthropy. She and her criminal defense lawyer husband Roy Black host the Blacks' Annual Gala, a benefit that has raised millions of dollars for children's welfare and education. We love a charitable queen.
Adriana de Moura runs her own art gallery and charity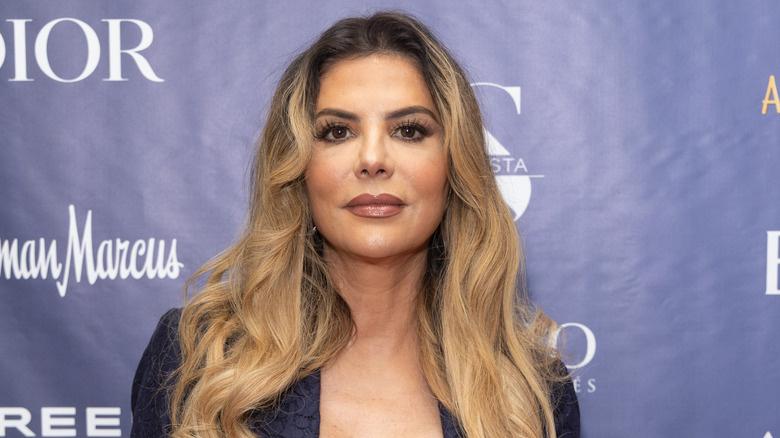 Rodrigo Varela/Getty Images
Adriana de Moura clocks in as the next housewife in the original set. While this Brazilian beauty did not return to the revamped "Real Housewives Of Miami" in her former capacity as a main character, she did come back as a friend for the fourth and fifth seasons. While we are glad to see the fan-favorite back on our screens, we also have to give it up for her more personal pursuits outside of the reality show.
De Moura is an art dealer with two university degrees, and she is currently working on bagging a third degree in psychology from Harvard. She runs her own art gallery where she is committed to helping artists expand their horizons and clientele. You can purchase an art piece that might set you back about ten grand there. In addition to physical art, de Moura also makes music and released a bilingual single dedicated to Miami titled "FYAH."
Finally, De Moura doesn't just have a big brain, but a big heart as well. She is a dedicated philanthropist with her own charity called Angels for Humanity which is dedicated to empowering less fortunate children with quality education and meeting their medical needs. There's nothing more inspiring than a brilliant woman who is committed to bettering herself and the lives of people around her.
Cristy Rice keeps Miami women stylish on the beach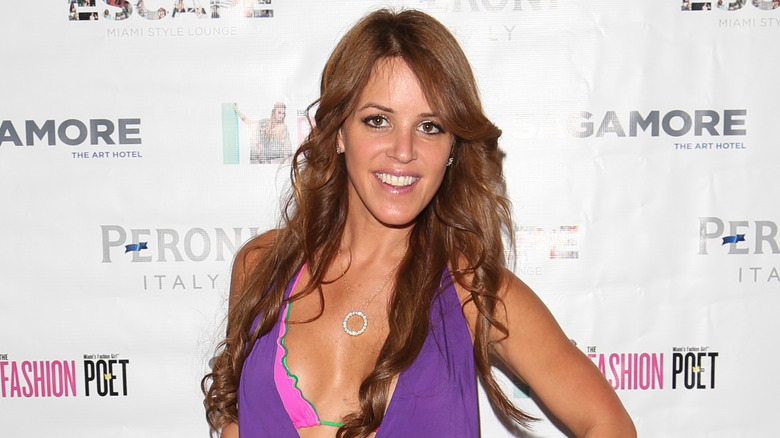 Charles Norfleet/Getty Images
The hallmark of any good reality series is the drama and there's always at least one person who brings the drama. In the first season of "Real Housewives Of Miami," that was Cristy Rice. Rice only appeared in the first season, but that was more than enough time for her to make her mark on the show. The mother of three debuted on the small screen with the news that she had only just divorced her former pro-ball husband, Glen Rice.
These days, Rice is focused on her swimwear line, "Cuban Rice," as well as her work in real estate. Speaking to Racked Miami, she credited her business success to the relationships she forged from the show, and from being a former basketball wife. "Fortunately, I have [had] my past life open many doors for me — my TV experience as a cast member of RHOM, my life, and relationships made while traveling all over the globe and during the NBA days," Rice said. "I made a lot of connections so I have been very fortunate."
Alexia Nepola is busy as a mom and philanthropist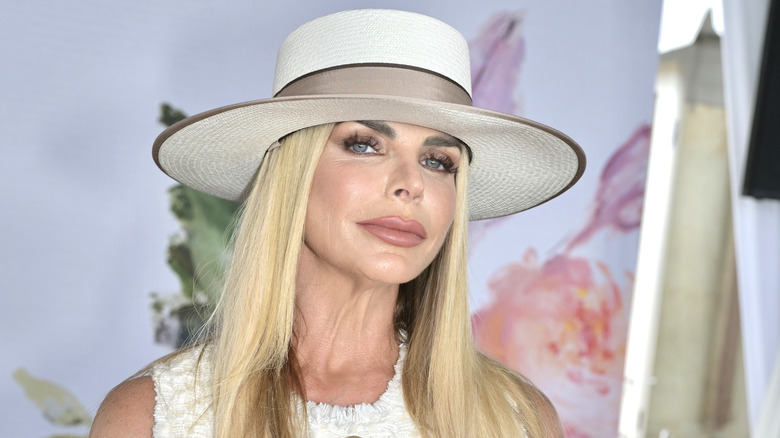 Manny Hernandez/Getty Images
Alexia Nepola brings the heat to the reality show. In her own words from season four, "My life is like a movie, and the award for best drama goes to me." The Cuban-born style and beauty guru was among the OG cast for the "Real Housewives of Miami," but returned only as a friend for season two in order to make time to care for her son who was injured in a car accident. She did make it back as a main cast member for seasons three to five and even went on season three of "The Real Housewives Ultimate Girls Trip" to Thailand. Her love life seems to be doing great as she divorced her former husband Herman Echevarria and married real estate developer Todd Nepola in 2021.
The mom of two juggled being an executive editor for Venue Magazine with her philanthropic work with organizations such as Alfalit International, Woman of Tomorrow, and the LGBTQ+ Community. Nepola is close friends with "Housewives" co-star Marysol Patton and both Cuban-born women are co-hosting a podcast together because friends who podcast together stay together. The show named "Ay, Por Favor" is based on a saying the BFFs popularized on "RHOM" and is bilingual.
Marysol Patton retired from her successful PR career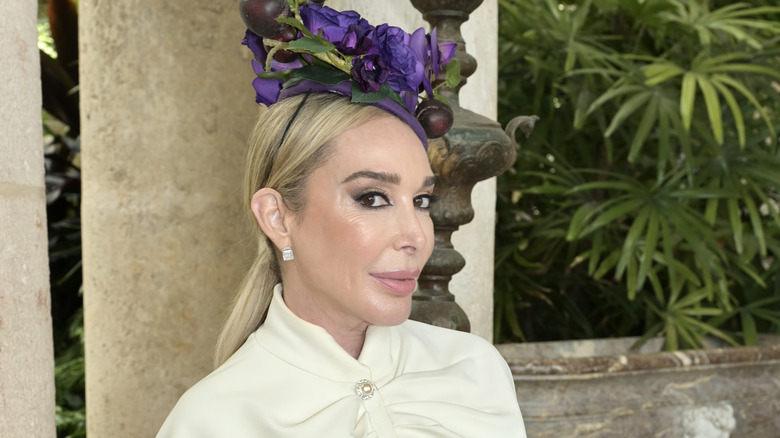 Manny Hernandez/Getty Images
Marysol Patton partnered up with Steve McNamara in 2021, ten years after her divorce from Philippe Pautesta Herder in 2012. She spent the first couple of seasons of "Real Housewives of Miami" as a main housewife and returned for seasons three to five as a friend. 
A successful businesswoman, she was the founder of The Patton Group, a public relations company with elite clientele such as fashion giants Gucci, LVMH, Valentino, and so many more. She is also gearing up to launch a new cocktail brand, Cockies, which she has been teasing on social media. She is currently retired from PR work, and now, the reality star is having tons of fun co-hosting the "Ay, Por Favor" podcast with best friend Alexia Nepola. Like the other original cast members, she also spends time enjoying the company of friends and family and living the rich life of a bonafide Miami socialite.