Why Prince Andrew Was Once Again MIA At The Annual Order Of The Garter Procession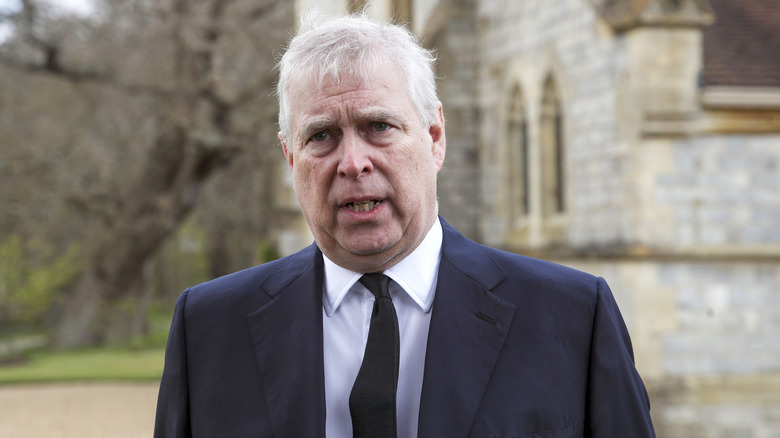 Wpa Pool/Getty Images
The Order of the Garter is one of the oldest chivalry traditions in Britain, dating back to King Edward III and the mid-14th century, but the medieval ritual has had some notable shake-ups in recent years. From COVID-related cancellations to royal family lineup changes, the 2023 Order of the Garter is no exception to the tradition-bending rule. 
While the Order of the Garter is not limited to The Firm alone, several senior members, including King Charles III, Queen Camilla, Princess Anne, Prince William, and Prince Andrew, are all part of the Order. Members of the Order typically participate in an elaborate Garter Day procession every year at Windsor Castle. 
Prince Andrew, however, was MIA for the ceremony for the second time in a row. Appointed to the Order in 2006, Andrew last attended a Garter Day procession in 2019. While the 2020 and 2021 ceremonies were canceled due to the pandemic, the Duke of York's two most recent absences can be explained by another reason altogether.
Prince Andrew is no longer a public member of the Order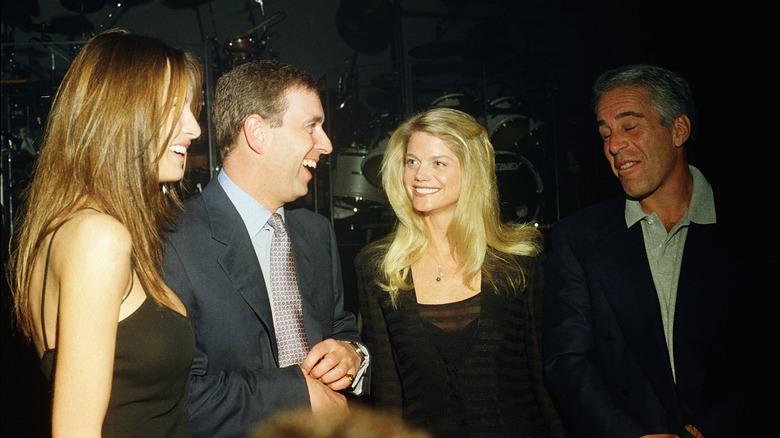 Davidoff Studios Photography/Getty Images
Prince Andrew's fractured relationship with the royal family can be traced back to his ties to convicted sex offender Jeffrey Epstein. Florida court documents revealed allegations against the Duke of York by Virginia Giuffre, who accused Epstein of trafficking her as a teenager to many influential figures, including Andrew himself, per the BBC. The prince's attempts to explain himself in an infamous BBC "Newsnight" interview, in 2019, proved unfruitful (via YouTube). 
Subsequently, the royal family — likely fearing backlash from any further appearances — forced Andrew to step down as a public-facing member. For this reason, he did not attend the public events of the 2022 Garter Day celebration. According to Express, the Duke of York initially hoped this year would be different, especially after he was permitted to wear his Order of the Garter ceremonial robes at King Charles III's coronation. 
Nevertheless, Andrew's coronation day ensemble seems to have been a sign of familial goodwill, not an invitation back to the prestigious Garter Day procession. It likewise appears as though his first absence in 2022 has set a precedent for future Garter Day ceremonies, though he will likely continue to attend private events like the investiture and lunch regardless.